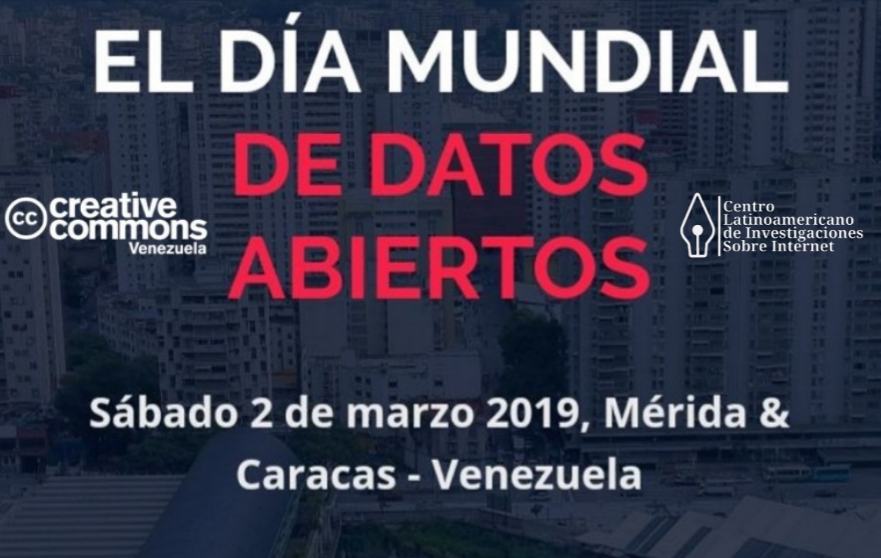 Organizamos un evento con dos sedes en simultáneo y en dos de las más importantes ciudades del país (a casi 700 Kms entre si) Mérida y Caracas, dentro de las instalaciones de las principales universidades, Universidad Central de Venezuela y la Universidad de los Andes, apoyados en medios audiovisuales e internet para tener ponentes internacionales y para intercambiar experiencias entre las ciudades. Con una asistencia en conjunto de 52 estudiantes, mas autoridades de las Universidades y ponentes desde Ginebra, Londres, Santiago de Chile, Caracas y Mérida.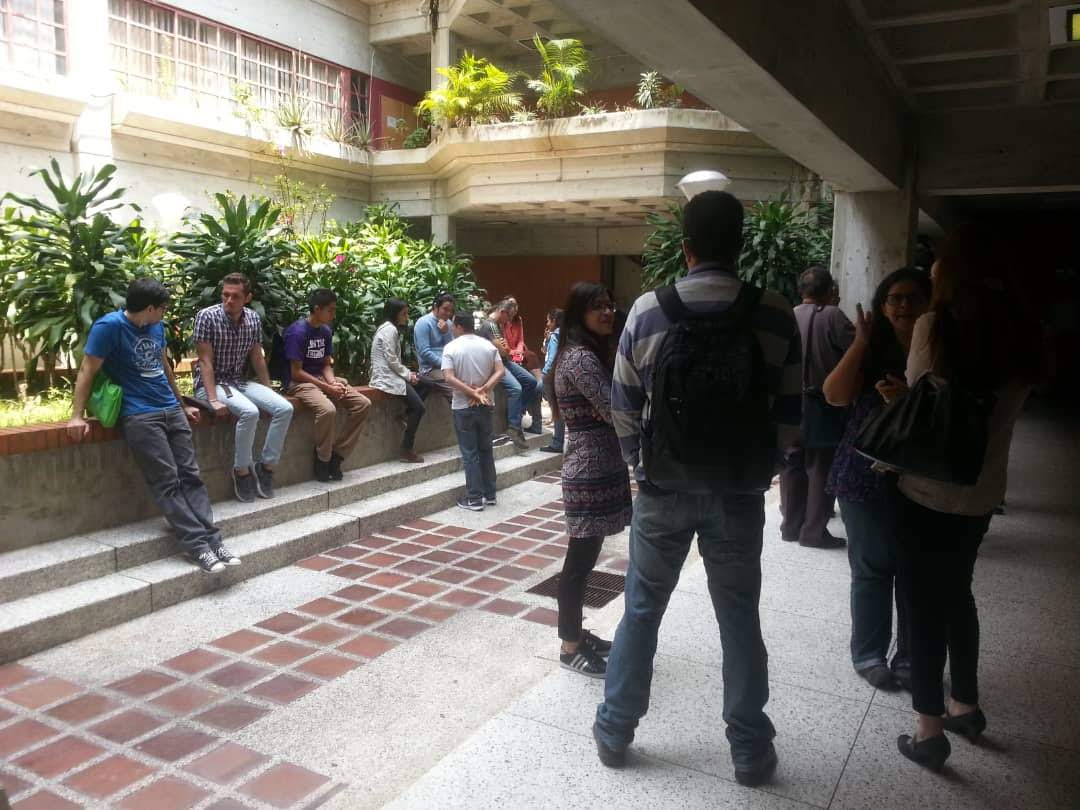 El evento estuvo entre la melancolía de recordar tiempos de ingenio y desarrollo no tan lejano, en los cuales se hicieron grandes avances en datos abiertos y acceso a la información, así como la fuerte crisis que atraviesa el país con los retos que esto representa; y por otra parte de nuevas propuestas, programas y soluciones proyectadas que entusiasmaron a los asistentes.
Así pues recordamos los tiempos del "bibliobus", una biblioteca andante que desarrollo la Universidad de los Andes para llevar la lectura a todos los pueblos de la cordillera andina en donde hay niños de escasos recursos y que les dificulta llegar a una biblioteca tradicional, proyecto que lamentablemente fue suprimido por el estado central al retirar el vehiculo que habian donado, igualmente la crisis que atraviesa el país dificultaba el mantenimiento de dicho vehiculo.
El capitulo local de Internet Society acudió para explicarnos su trayectoria y los recursos que ponen libremente disponibles para estudiantes e investigadores en su sitio web, así como los proyectos de desarrollo de infraestructura de telecomunicaciones para escuelas de escasos recursos.
Con ponencia desde Ginebra y Londres, los fundadores de Centro Virtual de Altos Estudios de Altas Energías para Venezuela, pertenecientes a la Organización Europea para la Investigación Nuclear y al Instituto Alan Turing , explican como los datos abiertos del Gran Colisionador de Hadrones hicieron posible uno de los descubrimiento que han revolucionado la ciencia en nuestro siglo, así como el conjunto de actividades educativas que en modalidad a distancia esta dirigiendo su organización.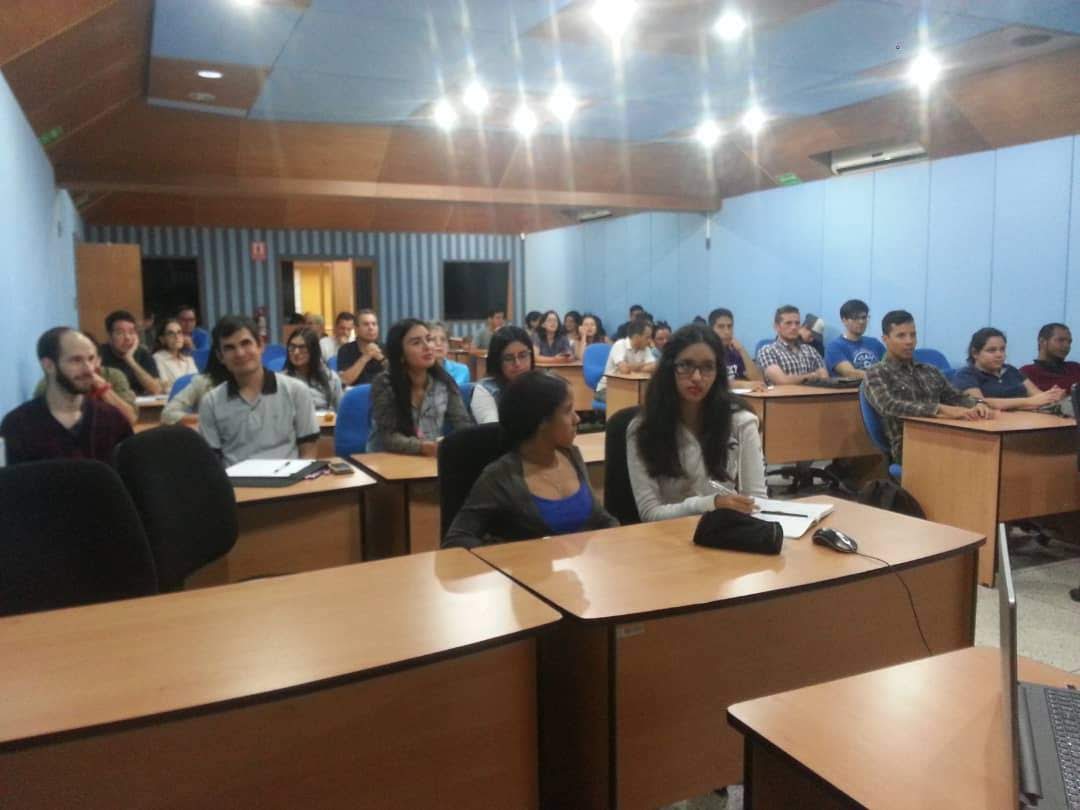 La Universidad de los Andes ha sido reconocida a nivel mundial por su biblioteca online y los recursos disponibles en ella a todo usuario, no podíamos sino invitar al Director de la biblioteca para que nos contara como hacen esto posible aun en medio de la crisis del país, así como a la dirección de infraestructura telemática de la universidad y por ultimo la Directora de la red de bibliotecas del estado Mérida.
Se pudo apreciar el entusiasmo de los asistente por este tipo de actividades, en las que aprenden de manera vivencial las oportunidades a las que pueden acceder a través de los datos abiertos, tanto de trabajo como estudio, así como poder realizar investigaciones que no se vean afectadas por el empobrecimiento estructural de las universidades del país, entusiasmo que llego a pedir de viva voz que se repitan actividades como estas, y que cubran ademas de los datos abiertos otras áreas y aspectos de su interés, es decir, la aplicación de esos datos abiertos a determinadas áreas del saber.
El evento se transmitió en vivo, en parte pues algunas ponencias fueron en simultaneos y solo se transmite una, y se puede ver la memoria visual en el siguiente enlace:
https://www.youtube.com/watch?v=K0N-gVZuOOQ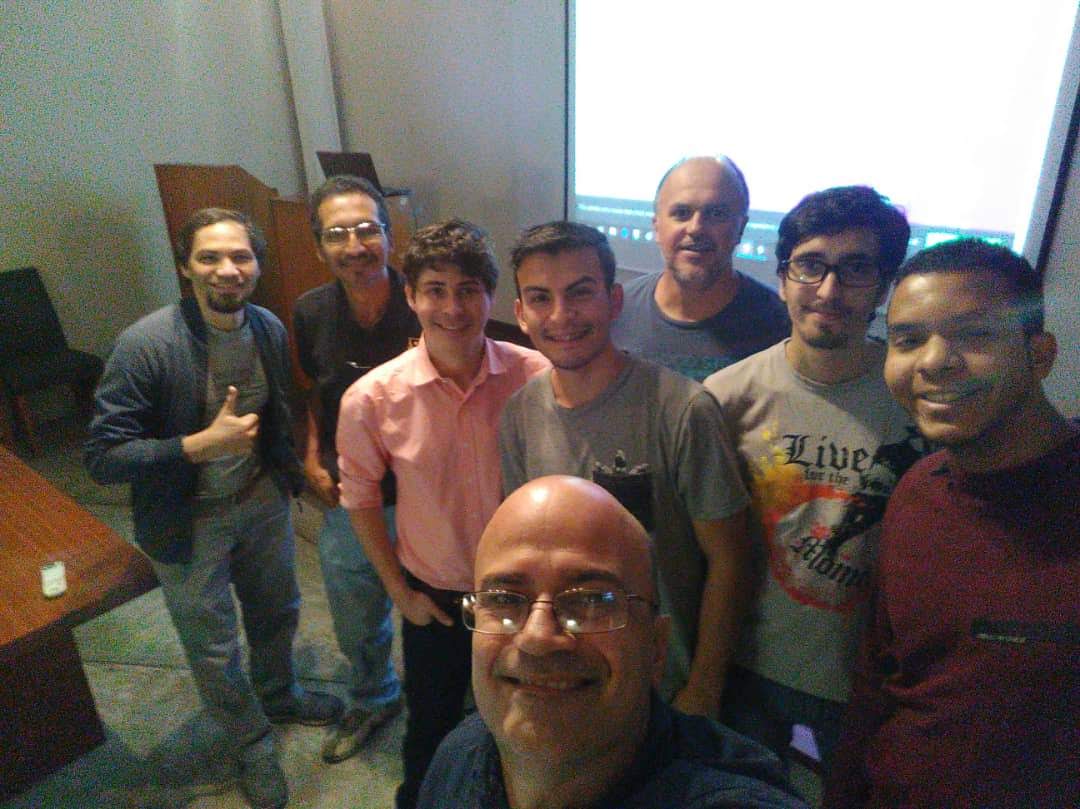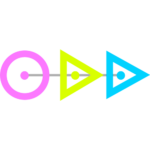 Open Data Day is the annual global celebration of open data. Each year, groups from around the world organise local events to celebrate, promote and spread the use of open data in their communities. It is an opportunity to show the benefits of open data and encourage the adoption of open data policies in government, business and civil society.
Email opendataday@okfn.org to contact the Open Data Day team.