Aplica para una micro-ayuda para desarrollar una herramienta de código abierto para la investigación reproducible, usando especificaciones, herramientas y librerías de Frictionless Data
Open Knowledge International lanza el Frictionless Data Tool Fund, un programa de micro-ayudas que ofrece becas de $5,000 para apoyar personas o organizaciones en el desarrollo de una herramientas abierta para la investigación o ciencia reproducible, usando las especificaciones y software de Frictionless Data. Aceptamos expresiones de interés hasta el 30 de Abril del 2019.
El Tool Fund es parte del proyecto  Frictionless Data for Reproducible Research de Open Knowledge International. Este proyecto, patrocinado por la Sloan Foundation, aplica nuestro trabajo en Frictionless Data a disciplinas de investigación centradas en datos, para facilitar los flujos de datos reproducibles en contextos de investigación. Frictionless Data es un conjunto de especificaciones para la interoperabilidad de datos y metadatos, acompañadas por una colección de librerías de software  que implementan estas especificaciones, y un conjunto de buenas prácticas para la gestión de datos. La especificación principal, el Data Package, es un simple y práctico "contenedor" para datos y metadatos.
Con este anuncio buscamos personas o organizaciones científicas, investigadores, desarrolladores o expertos en datos que quieran construir sobre nuestras herramientas y código existente para crear nuevas herramientas para la investigación reproducible. El fondo aceptará solicitudes desde ahora hasta el fin de Abril 2019, para proyectos que deben ser completados antes del fin de este mismo año.
Este fondo sigue el éxito que tuvo el primer tool fund en 2017, que apoyó la creación de librerías para las especificaciones de Frictionless Data en múltiples lenguajes de programación.
Para el Tool Fund de este año, queremos que la comunidad trabaje en herramientas que pueden marcar la diferencia para investigadores y científicos.
Para enviar vuestra solicitud, se debe rellenar este formulario (en inglés) antes del 30 de Abril.
El equipo de Frictionless Data notificará a todos las solicitudes si han sido seleccionadas o no como máximo a finales de Mayo. Se invitará a una entrevista a las candidatas y candidatos seleccionados antes de la decisión final. Nuestra decisión se basará entre otros factores en la habilidad de demostrar capacidad técnica, y se favorecerá candidatas y candidatos que demuestren interés en el uso práctico de las especificaciones de Frictionless Data. También se dará preferencia a solicitudes que muestren interés en el uso y mantenimiento de las herramientas desarrolladas a largo plazo.
Para preguntas sobre el fondo, contactanos directamente en nuestro fórum, en nuestro chat de Gitter o enviando un email a frictionlessdata@okfn.org.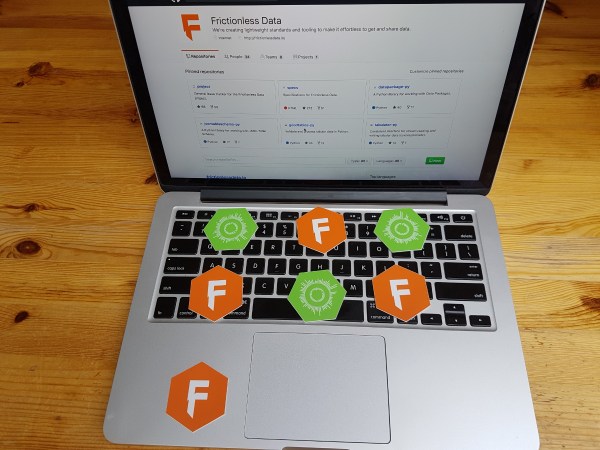 Lilly is the Product Manager for the Frictionless Data for Reproducible Research project. She has her PhD in neuroscience from Oregon Health and Science University, where she researched brain injury in fruit flies and became an advocate for open science and open data. Lilly believes that the future of research is open, and is using Frictionless Data tooling within the researcher community to make science more reproducible.