**This post is by [Lucy Chambers](http://okfn.org/members/lucychambers/), Community Coordinator at the Open Knowledge Foundation.**
Thanks to the hard work of the OpenSpending team getting the software to an exciting stage of development that we are happy to write about and some aesthetic love from our brilliant designer, [Kat Braybrooke](http://okfn.org/members/katbraybrooke/), the OpenSpending blog was officially launched yesterday.
You can tune in to the blog for updates on the project at: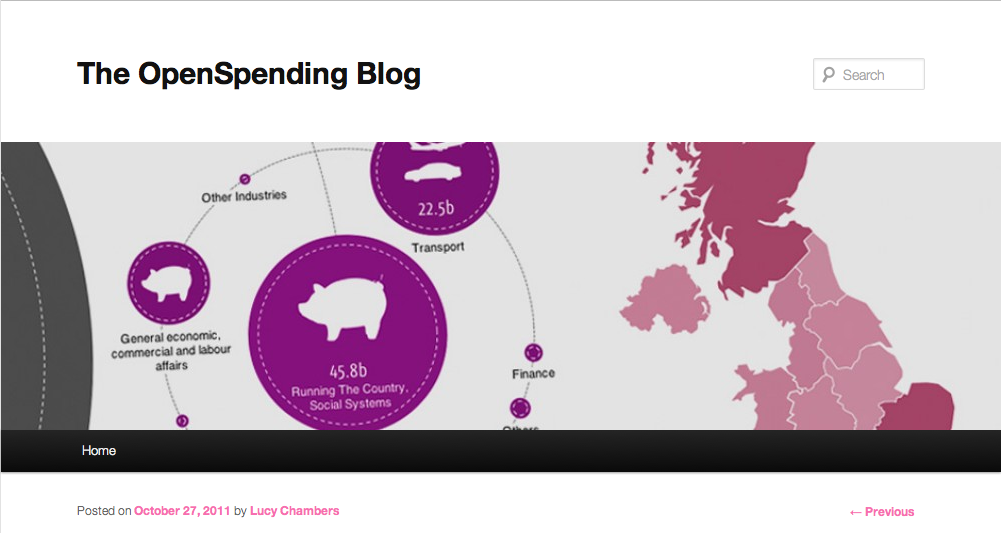 Our first major post is a roundup from the [Global Investigative Journalism Conference](http://gijc2011.org/) in Kyiv, Ukraine, which Friedrich Lindenberg and I attended. We got some really useful feedback regarding [Spending Stories](http://blog.okfn.org/2011/06/22/spending-stories-is-a-winner-of-the-knight-news-challenge/) and you can read the thought process on the [OpenSpending blog](http://blog.openspending.org/2011/10/27/thoughts-from-the-global-investigative-journalism-conference/). The planning process is ongoing, so if you have thoughts on what you would like to see from a service which adds context to the numbers behind stories about spending, please drop us a line via the [OpenSpending mailing list](http://lists.okfn.org/mailman/listinfo/wdmmg-discuss).
The second thing we gained was real appreciation for how badly a system for bringing together coders and journalists is needed. We have some ideas for how we can help this happen and how you can get involved with existing initiatives, which we will write up in a separate post, but we'd also appreciate your input.
**Are you a journalist? Have you worked with programmers in the past? How did you find them? How did you know it was someone you could trust to do a good job with your data?**
**Are you a coder? Have you ever worked with journalists, either as a volunteer or for pay? What is/would be your motive for collaborating with journalists? Where can people find you?**
Please drop us a line on the [Data-Driven-Journalism mailing list](http://lists.okfn.org/mailman/listinfo/data-driven-journalism) with your thoughts. Would be great to have a cracking post full of personal anecdotes!