This post is from Lucy Chambers, Community Coordinator at the Open Knowledge Foundation on behalf of the organising committee for OGDCamp 2011.
We are pleased to announce that the programme for OGDCamp has just been unveiled. You can see the full programme on the OGDCamp website.
The Programme Committee have worked to bring people together for keynotes, sessions and lightning talks in the morning breaking out into workshops in the afternoon and get-togethers in the evening.
Tickets for the event are still available here.
We look forward to welcoming you in Warsaw!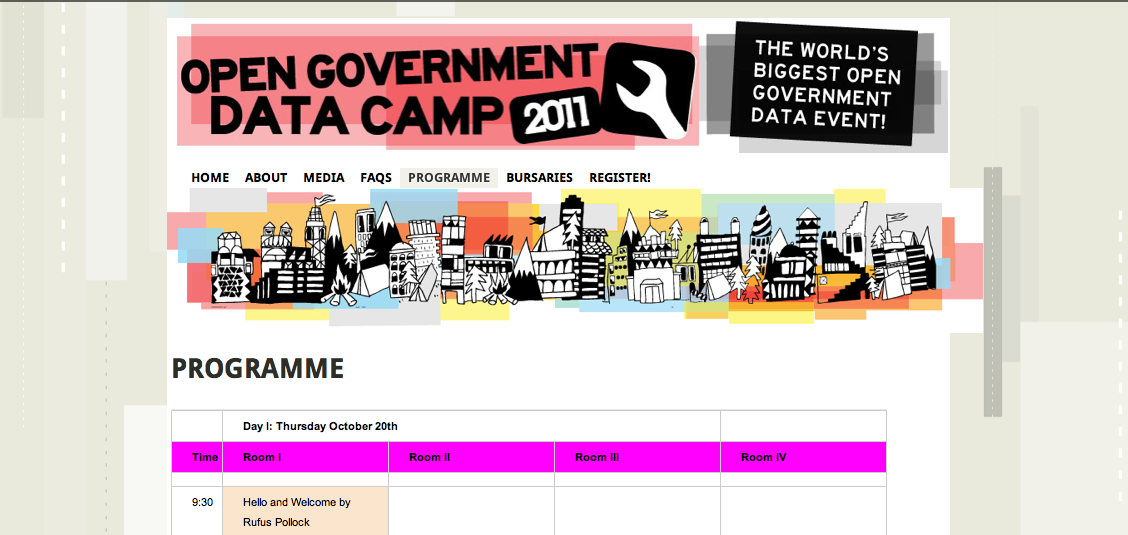 Lucy is a free range "tech-translator", blogging about her work at http://techtohuman.com/.
Formerly, Lucy worked for Open Knowledge leading School of Data, co-editing the Data Journalism Handbook and coordinating the OpenSpending community.