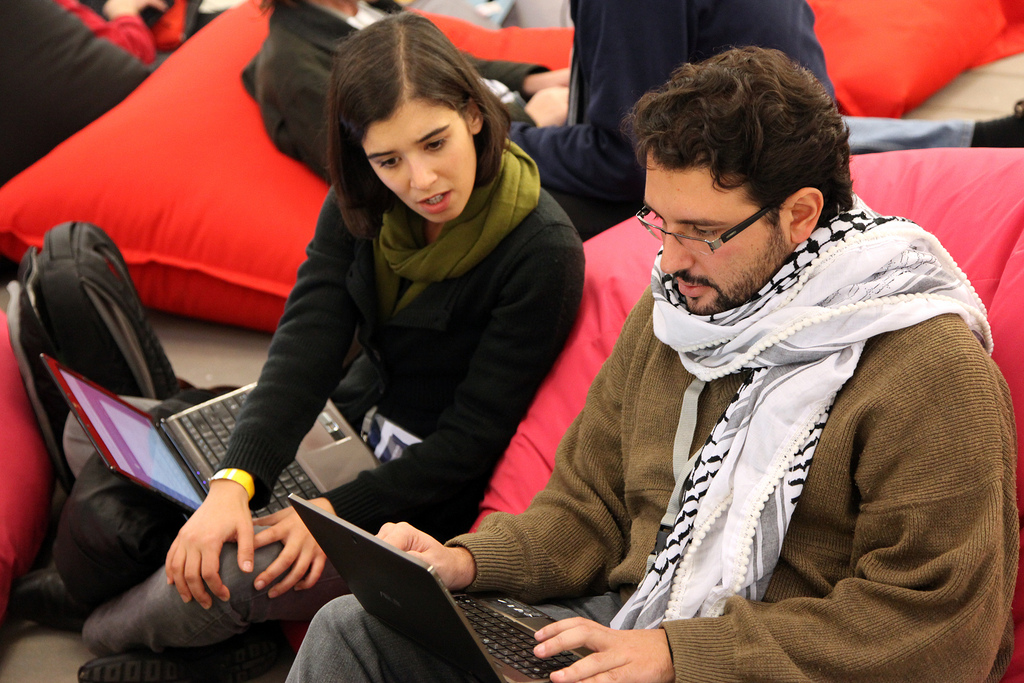 The Open Knowledge Foundation Hangout will be running this coming Tuesday (and every Tuesday after that) from 5:00pm-7:00pm (UK time). The community team (Jonathan Gray, Lucy Chambers, Kat Braybrooke and Sam Leon) will be on IRC in order to help you with any questions or suggestions you have about OKF projects, or advise you on ways of getting more involved with the organisation.
It's also a great opportunity to meet other members of our ever growing community. Each week we'll try to focus on a particular community issue, such as organising local meet ups or developing ideas for new OKF projects. At the next hangout we'll be brainstorming the topics to focus on at future sessions.
We'll be in the #OKFN room on irc.freenode.net (nicknames: jwyg, lucychambers, keyboardkat and samleon) on Tuesday from 5:00-7:00pm (UK time).
Please drop in if you have some time!