There's always so much going on round the OKF community, and we want the blog to be the place where you can find out all about it! To that end, we're going to start having updates from our different working groups, one each week. And here's the first – from the working group on EU Open Data, by Daniel Dietrich the Working Group coordinator and chapter lead for our German chapter.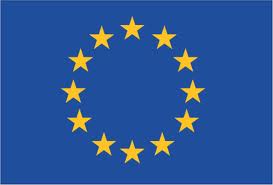 The "Working Group on EU Open Data" was initiated in late 2009 as a very small group of people exchanging ideas and experiences around open data projects and policy with a focus on EU member states. At this time we had monthly telephone conference calls which I considered a very useful, fun and great complement to the Mailing List. However the group grew very fast and soon neither we nor Skype could handle conference calls with 20 people or more. So from about mid 2010 we did not do regular monthly calls anymore. I have to say: I miss the conference calls! I am sure other people miss them too or new people would be happy to meet other working group members once in a wile on a call. How could we do this? Since the OKF doesn't have its own conference call facilities we were discussing and experimenting setting up owen VOIP services but we actually never really used them. We might re-introduce the calls sometime soon.
Today there are about 300 people subscribed to the mailing list. These people represent a great variety of experts and practitioners from almost all european countries. These working group members bring together experiences and insights from working on the open data agenda inside and outside of governments, in academics, in enterprises and civil society projects.
The low volume mailing list is mostly used to share updates and links about new projects from all around Europe. It is also used by people to ask very specific questions to this community about best practice and to discuss issues. As a consequence of the great variety of experts in the working group there is wisdom to answer almost every question asked surrounding open data, licenses, formats, catalogues, apps competitions, policy, best practice, re-use, tools and much more.
The Working Group on EU Open Data also has a wiki page which doesn't list all 300 people on the mailing list. If you are on the list but not on the wiki please feel free to add your name, affiliation and country to the wiki.
The objective of the working group is to act as a hub and to facilitate knowledge sharing between people working on the open data agenda in their countries. The main activities of the working group has been to kick start and establish a community of best practice and a public debate on open data with a focus on Europe. The working group has a significant overlap with the Working Group on Open Government Data which was founded mid 2010 and is not focussed on Europe but aims to be truly international. However members of both working groups have jointly initiated such important projects like the Open Government Data Camp, the Open Data Manual, and resources like datacatalogs.org.
During the existence of the working group the picture has dramatically changed. While two years ago open data was really a rather geeky topic, it has now made its way onto the political agenda in almost all european countries. We have seen the rise of so many cool open data projects and together we have made Europe a bit more open. Personally I am positive about the future although the battle is not over and working group member Chris Taggart has pointed out the potential risks the open data movement is facing. We have to take that seriously and keep on working hard to open up the data and keep it open!
If you are interested in open data in the EU please consider joining our Working Group.
Daniel Dietrich is a digital rights and freedom of speech enthusiast. He focuses on research and policy around open data, open government and transparency and is author of several studies on those topics. He is the Chairman of the German Chapter of the Open Knowledge Foundation and works for the OKF since 2009 as an open data evangelist.