The following guest post is by Adam Green, editor of The Public Domain Review.
It's been a year since the launch of The Public Domain Review and we've now featured over 30 articles from prominent artists and scholars and displayed hundreds of curious, freely downloadable public domain delights. We've had contributions from the historian and broadcaster Lucy Worsely, the writer Andrew McConnel Stott, and, lined up for later this month, a piece from the novelist and 2011 Man Booker Prize winner Julian Barnes.
It was always our mission to demonstrate the value of the public domain to as large an audience as possible, and in 2012 we want even more people to enjoy what The Public Domain Review has to offer, and join in the process of sourcing and publishing interesting public domain material for the world to enjoy.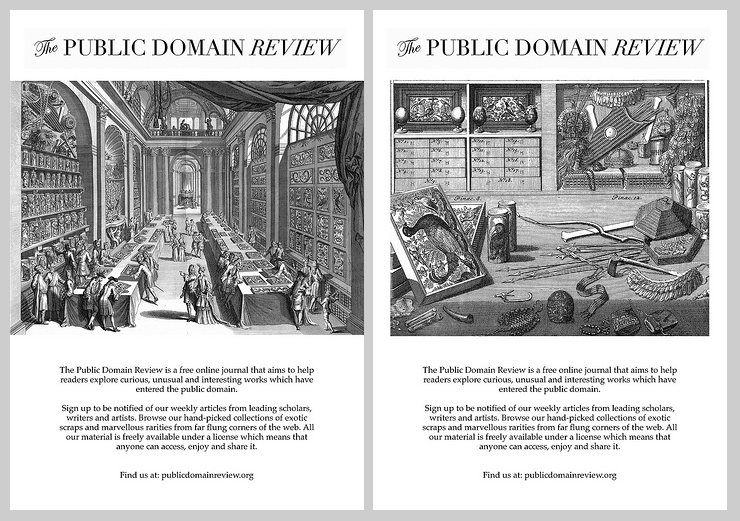 So, in celebration of our first birthday, and to help spread the good word we've created a set of Public Domain Review posters that are available in both US letter and A4. Please do post these up wherever you think there might be interest and do let us know where you've put them up, so we can track the interest they generate. Posters have already started to go up in libraries, departments and student unions around the University of London, but we want to see them up in universities and libraries in many other cities for the public domain is of value to society the world over!
Download a Public Domain Review poster