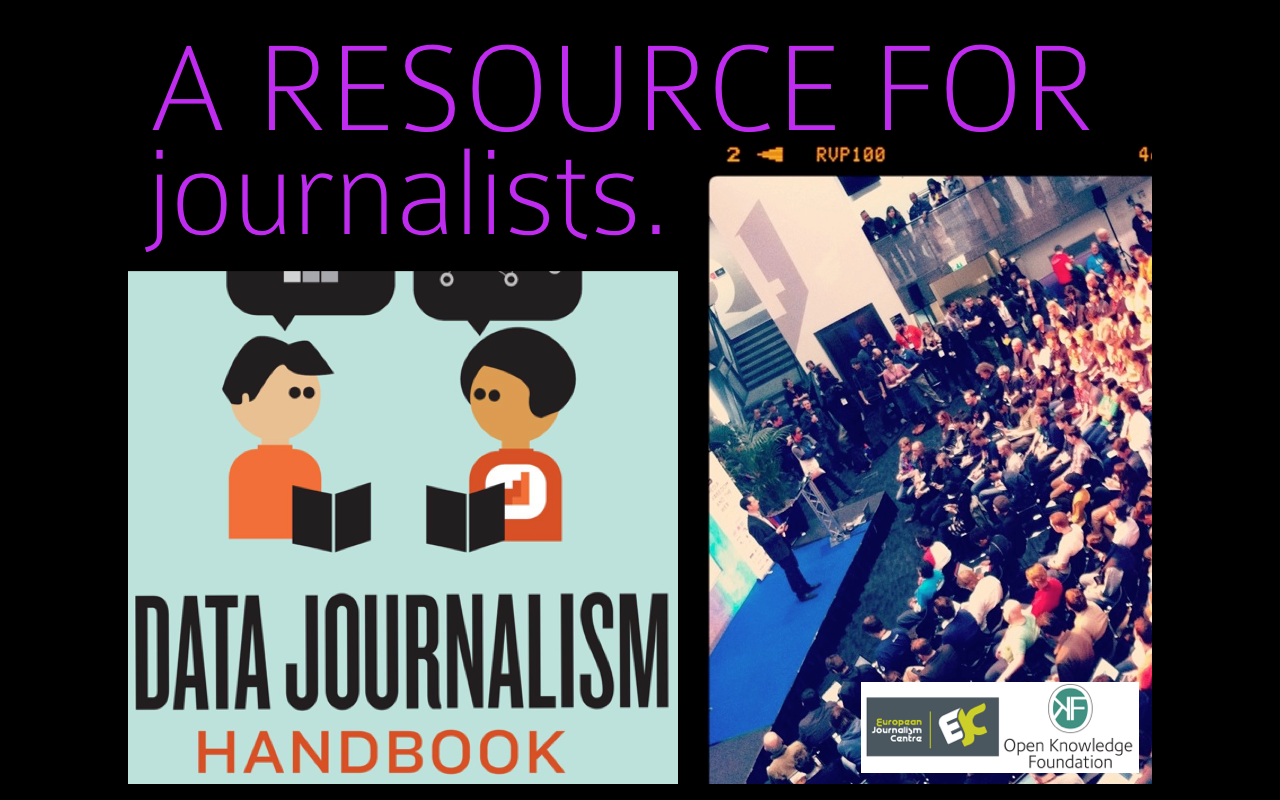 On Saturday 29th April, at the International Journalism Festival in Perugia – 6 months of work on the Data Journalism Handbook was unveiled: the Data Journalism Handbook was launched.
The Handbook contains contributions from over 70 of the world's leading data journalists.
The book's contributors are a "who's who of data journalism", says Simon Rogers from the Guardian. There are pieces by data journalists and data wranglers from the Australian Broadcasting Corporation, the BBC, the Chicago Tribune, Deutsche Welle, the Guardian, the Financial Times, Helsingin Sanomat, La Nacion, the New York Times, ProPublica, the Washington Post, the Texas Tribune, Verdens Gang, Wales Online, Zeit Online and many many more from across the globe.
It is now freely available online at datajournalismhandbook.org and a print version is from O'Reilly can be pre-ordered and will be available as an e- and print book within the month.
The book was launched in the session 'You too can be a Data Journalist' and we hope it will inspire budding data journalists to try data journalism out for size. If you missed it, or any of the other sessions at the festival, check out this Storify (abridged below) for highlights, videos and the crib sheets from the sessions.
Lucy is a free range "tech-translator", blogging about her work at http://techtohuman.com/.
Formerly, Lucy worked for Open Knowledge leading School of Data, co-editing the Data Journalism Handbook and coordinating the OpenSpending community.