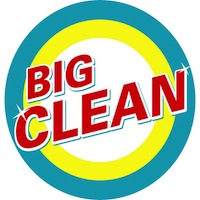 Public sector data lives a short life. Its life spans the life of
applications that are hidden deep inside of public bodies. Tied to
application-specific data formats, the data dies with the application
that hosts it. During its lifetime the data stays within the public
sector, serving a few predetermined purposes, while the ability to
access and make effective use of the data is often restricted to civil
servants only.
The Big Clean is a conference for those who want to change that.
Its goal is to empower its participants with the skills to recycle
public sector data, so that it is open to anyone who wants to put it
to use. Its goal is to share the knowledge how to make the life of
public sector data longer and richer.
Recycling public sector data makes its life-cycle longer. The Big
Clean will focus on the techniques that prevent the data used in the
public sector to be wasted. The public may acquire the data by the
means of screen-scraping, improve its quality by data refining and use
it as a source for data-driven stories that journalists and other can
write. These are the key topics of the Big Clean:
Screen-scraping — the skill of distilling data
out of web pages and other poorly structured sources
Data refining — the techniques of transforming
raw data into usable data
Data-driven journalism — the craft of telling
stories with data
The idea of the Big Clean builds on the past. It dates back to the
Open Government Data
Camp in the fall of 2010, when its concept, originally conceived
by Antti Poikola, was
shaped during one of the camp's workshops. This year's Big Clean
follows up on the topics laid out by the previous Big Clean in 2011.
You can read about the experiences from the Big Clean on the OKFN
blog.
Unlike the Big Clean in 2011, this year's Big Clean is meant to be
a truly international event. Based on the popularity growth of the Big
Clean's core topics, we want to make it bigger and better. We invited
leading experts and important voices to talk about the key aspects of
recycling public sector data from the viewpoints of screen-scraping,
data refining, and data-driven journalism. To keep the event open to a
wider audience, the event's language will be English and no admission
fee will be charged.
Practical Details
Do you want to know more? Read up on the Big Clean on its web site or follow @BigCleanCZ on Twitter.