The following is a guest blog post by Harry Verwayen, Business Development Director at Europeana, Europe's largest cultural heritage data repository.
Last week, on September 12 to be exact, we were proud to announce that Europeana released metadata for more than 20 million cultural heritage objects under a Creative Commons Zero Universal Public Domain Dedication.
This news is significant because it means that anyone can now use the data for any purpose – creative, educational, commercial – with no restrictions. It is by far the largest one-time dedication of cultural data to the Public Domain and we believe that this can offer a new boost to the knowledge economy, providing cultural institutions and digital entrepreneurs with opportunities to create innovative apps and games for tablets and smartphones and to create meaningful new web services. Releasing data from across the memory organisations of every EU country sets an important new international precedent, a decisive move away from the world of closed and controlled data.
Unsurprisingly, the news received warm support from the Open Data community. In the Guardian Datablog  last week, Jonathan Gray called this data release 'a coup d'etat for advocates of open cultural data'. Vice-President of the European Commission, Neelie Kroes, tweeted: 'World's premier cultural dataset @EuropeanaEU just went #opendata! Over 20 million items. Big day 4 @creativecommons'.
This release was the result of hard work of Open Data advocates from around the globe, activists from the Europeana Network, and not in the least from our 2200 partners in Libraries, Museums and Archives who contribute data about digitised books, paintings, photographs, recordings and films to Europeana.
In a white paper that we published last year, 'The Problem of the Yellow Milkmaid', co-authors Martijn Arnoldus from Kennisland and Peter Kaufman from Intelligent Television, addressed the release of open metadata from the perspective of the business model of the cultural institutions. Why does it make sense for them to open up their data? The study showed that this depends to a large extent to the role that metadata plays in the business model of the institution. By and large, all institutions agreed that the principle advantages of opening their metadata is that this will increase their relevance in the digital space, it will engage new users with their holdings, and perhaps most importantly, that it is in alignment with their mission to make our shared cultural heritage more accessible to society.
But by themselves these arguments were not in all cases sufficiently convincing to make the bold move to open the data. There is also a fear that the authenticity of the works would be jeopardised if made available for anyone to re-use without attribution, and a loss of potential income if all control would be given away. All understandable arguments from institutions who are increasingly under financial pressure. Nevertheless one could feel that the balance was tilting towards opening access.
An illustrating annecdote was provided by the Rijksmuseum. "The Milkmaid, one of Johannes Vermeer's most famous pieces, depicts a scene of a woman quietly pouring milk into a bowl. During a survey the Rijksmuseum discovered that there were over 10,000 copies of the image on the internet—mostly poor, yellowish reproductions. As a result of all of these low-quality copies on the web, according to the Rijksmuseum, "people simply didn't believe the postcards in our museum shop were showing the original painting. This was the trigger for us to put high-resolution images of the original work with open metadata on the web ourselves. Opening up our data is our best defence against the 'Yellow Milkmaid'."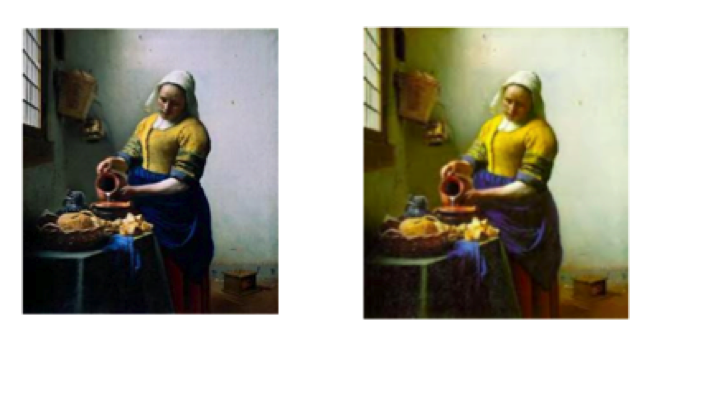 With the release of the records in our repository, we can say that the Milkmaid and her 20 million fellow original works get their revenge: alongside millions of copies, the authentic works are now findable and accessible for the public.
We can therefore conclude that the release of the metadata is a major step forward towards a 'Cultural Commons', a collectively owned space available for all to use and create new services on. But having the building blocks available doesn't mean that the building is ready…. Now that the conditions for access to metadata have been met, we need to work together to reap the opportunities that we have all heralded for so long.
We will therefore continue to work with partners like Creative Commons, Open Knowledge Foundation and Wikimedia Foundation to make cultural and scientific data more accessible and to support a vibrant Public Domain. We will also work to pave the way for creative re-use by developers, providing the infrastructure for opening up opportunities to create new meaningful ways to access and interpret culture.
On Tuesday, coders and developers from all over Europe will do just that when they meet as part of the Open Heritage and Open Science streams of the festival for a joint hackday, using Europeana's dataset which we have made available as Linked Data. This is the first time that hackers will have access to the full Europeana dataset for re-use, and I am excited to see what creative apps and mash-ups are developed. Previous hackdays have resulted in apps like Artspace that would, for example, allow Europeana collections to be made available in public places such as coffee shops, libraries, schools, and hotels, or allow you to create and share your personal online guides to art. Now that this huge cultural dataset is free for all to re-use, for any purpose, we can hope to see many more such applications becoming a reality, including commercial educational applications that have not been possible before now.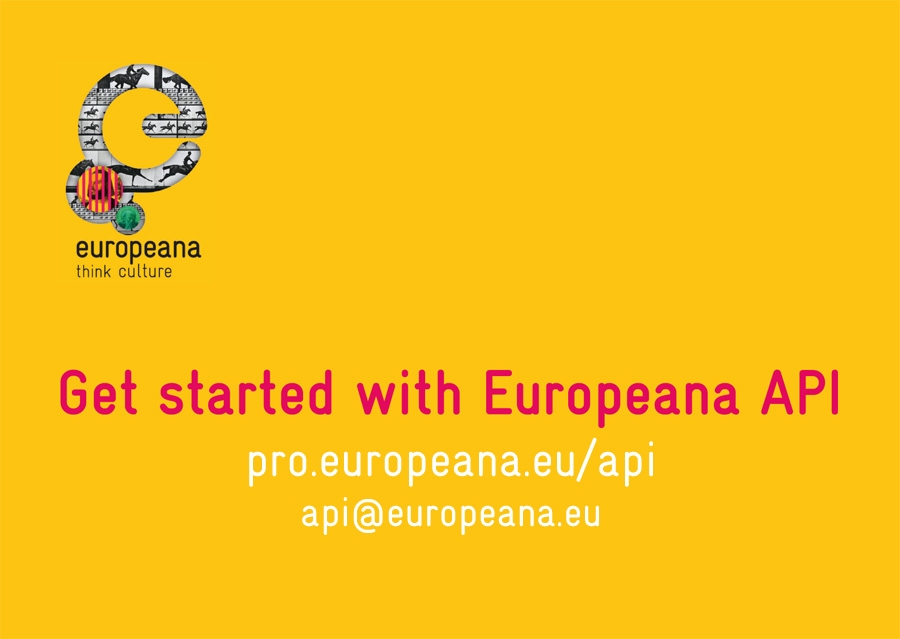 I very much look forward to seeing you in Helsinki this week to discuss how we can bring the opportunities of Open Data to full fruition!