Activating an Open Data Movement means building beyond the topics of 'why open data?' and 'open data index'. We also need to dig into the 'how?' we get there globally. Since the Open Data Partnership for Development (ODP4D) was launched at OKCon we have been busy working behind the scenes planning the programme.
The Open Data Partnership for Development is between The World Bank, Open Data Institute and Open Knowledge Foundation. We have three key goals:
support developing countries to plan, execute and run open data initiatives;
increase re-use of open data in developing countries;
and grow the base of evidence on the impact of open data for development.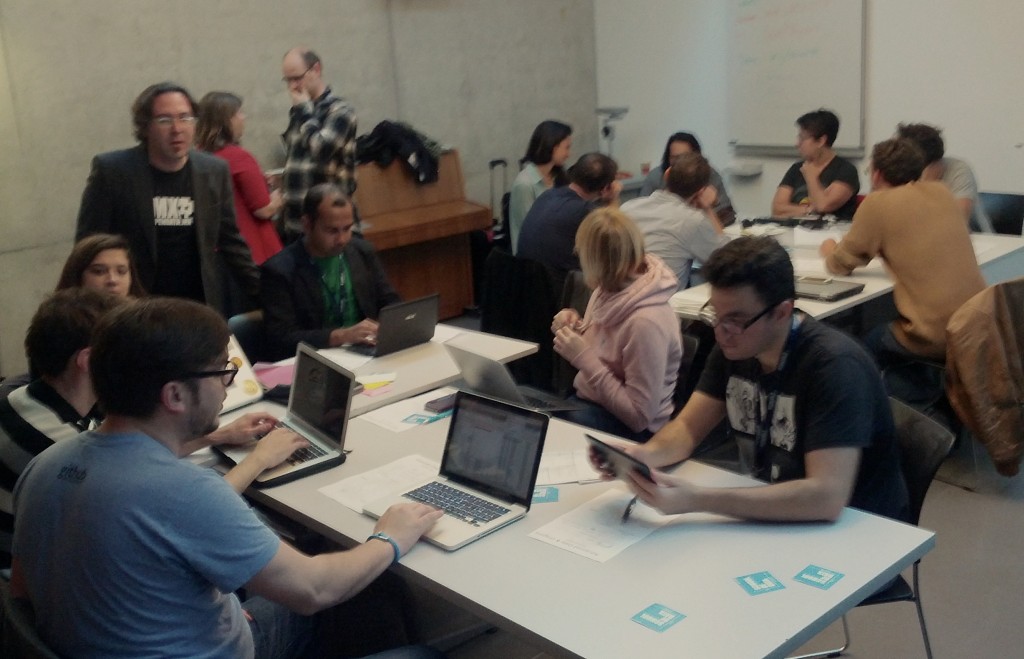 School of Data Expedition, OKCON (September 2013)
Seeking Supporters and Partners
Both Open Data Institute and Open Knowledge Foundation will deliver programming to bolster existing community work and to support leaders. Building on each of our strengths, we will connect governments, businesses, civil society organizations and citizens. This means learning from those who are actively working with open data in key areas around the world. Our goal is to foster leadership with support, tools and training. The best part about this project is that it will be shaped by the people who are already using open data to to strengthen networks, build community and advocate for change. We are seeking new partners to help us build the momentum and strengthen our programming.
We want to hear from you about your work and how you can contribute to the Open Data Partnership for Development. As we build out our plans, our goal is to help you get involved and learn more about our upcoming work. Please get in touch.
See you at Open Government Partnership Summit
If you are attending the Open Government Partnership Summit we will be available to discuss partnerships and details of the programme. The Open Data Institute and Open Knowledge Foundation teams will also be hosting Office Hours on Thursday, October 31st at 17:15 – 18:45 pm in the Festival Space (3rd Floor).
Contact us and more details
Heather is Community Engagement Director at the Open Knowledge Foundation, based in Toronto. She's passionate about global storytelling, citizen voices, excellent software, crisismapping, collaboration, localization and open everything. Learn more at @heatherleson or textontechs.com