This is a cross-post from the OKFestival blog, see the original here
The time is now. The time is today!
If you haven't already, it's time to buy your tickets because today, we announce the names of our four amazing keynote speakers!
This year, we have the pleasure of welcoming this stellar line-up of activists, experts, founders, leaders and visionaries who have each impacted the world as we know it in significant ways; pushing forward reform, demanding accountability, increasing transparency and creating new points of contact between governments and their people – to name but a few of their achievements!
We're delighted to be able to confirm that these incredible speakers will be opening both full days of the festival and we hope that their ideas and stories will inspire you to think harder, make better and connect more during the discussions and activities which will follow later each day.
We'll be letting you know more about each of our Keynote's talks throughout this week, with a daily drop including their bios, their keynote details and some stellar prep material you can watch to get you excited about how incredible it will be to see this lot live!
As if that wasn't exciting enough, later this week we'll let you in on an extra special addition to this line-up, so stay tuned to Twitter for hints on who it might be and tuned to our site for in-the-moment updates! Don't miss out, OKFestival is the best place to be Open this summer!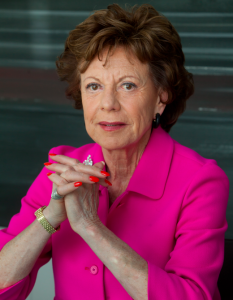 Neelie Kroes
Vice President & EU Commissioner for Digital Agenda, European Commission
Neelie Kroes is currently Vice President of the European Commission responsible for the Digital Agenda for Europe. Since 2004, she has worked as one of the 27 European Commissioners aiming to maintain a peaceful and prosperous Europe. From 2004 to 2009, she was Competition Commissioner, responsible for ensuring a level playing field for business in Europe. In 2010, she became Vice-President of the European Commission responsible for the Digital Agenda for Europe. This portfolio includes ensuring trust and security for the Internet and new technologies; building world-class European research and innovation in this sector; and above all getting every European Digital, with access to fast broadband, so Europe can make the most out of the Internet to support a strong economy and society.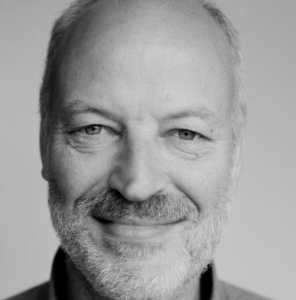 Patrick Alley
Founder of Global Witness and a member of the WEF Global Agenda Council for Conflict prevention.
Patrick Alley is a director of Global Witness and co-founded the organisation in 1993. He took part in Global Witness' first investigations into the Thai-Khmer Rouge timber trade in 1995, and since then has taken part in over fifty field investigations in South East Asia, Africa and Europe, and in subsequent advocacy activities. Patrick has focused on natural resource governance issues in resource-rich countries, including post-conflict, including Cambodia, Cameroon, Democratic Republic of Congo, Liberia and Zimbabwe, and focuses on the thematic issue of Conflict Resources, and on forest and land issues, especially challenging industrial scale logging and land grabbing in the tropics. Patrick is involved in the strategic leadership of Global Witness, and is a member of the WEF Global Agenda Council for Conflict prevention.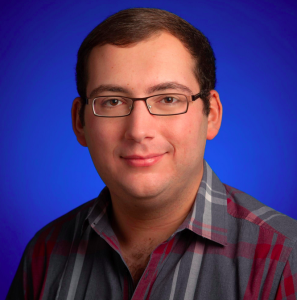 Eric Hysen
Director of Google's elections and civic engagement products and programs, creator of tools for Harvard Institute of Politics designed to drive youth voter turnout through social media.
Eric manages Google's elections and civic engagement products and programs. His team has launched tools that have helped hundreds of millions of people vote and engage in the political process in over 25 countries, including India, Kenya, Germany, Australia, the US, Mexico, and Egypt. Eric's team recently launched the Google Civic Information API to make it easier for developers to build useful new civic apps. Prior to joining Google in 2009, Eric built tools to drive youth voter turnout through social media at the Harvard Institute of Politics. Eric holds a BA with honors in Computer Science from Harvard College, and has published research on using advanced crowdsourcing techniques to solve complex problems.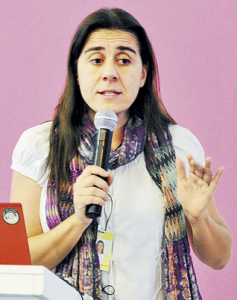 Beatriz Busaniche
Founder of Wikimedia Argentina and key member of Argentina's Fundacion Via Libre
Beatriz Busaniche is a member of the Fundacion Via Libre and is also a founding member of Wikimedia Argentina, local chapter of Wikimedia Foundation. She has a Mass Communication Degree from National University of Rosario, and is currently a part time professor at Social Sciences Faculty, University of Buenos Aires, Argentina. She's preparing her Master Degree on Intellectual Property at FLACSO Argentina.
Join us!
The Open Knowledge Festival 2014 invites you to come and learn from these experts; to hear their thoughts, share their ideas and discuss the progress that we can make towards a more Open world when we work together. Come and join the conversation at OKFestival 2014, knowing that when you leave, it will be with more inspiration, more connections and more conviction than you might have imagined possible.
See you next month!