This month sees the launch of two new Chapters at the Open Knowledge Network, a chapter for Japan and a chapter for Sweden. Chapters are the Open Knowledge Network's most developed form, which have legal independence from the organisation and are affiliated by a Memorandum of Understanding. For a full list of our current chapters, see here and to learn more about their structure visit the network guidelines.
Open Knowledge Japan is one of our oldest groups. Started in 2012, the group has done a lot of work promoting open data use in government. The group is also leading the open data day effort in Japan, with more than 60 local events around the country. This is our first chapter in East Asia.
Open Knowledge Sweden, the chapter in the land which implemented the first Freedom of Information legislation in 1766, is still active in promoting FOI through their platform Fragastaten, and is very active in hacks for heritage realms. They are currently part of EU funded project: Clarity- Open EGovernment Services.They have just launched OKawards which is going to be the first award in the region that provides recognition to Open Knowledge contributors from the public and private sector. They are our second chapter in the Nordic countries, joining their neighbours in Finland.  
"The launch of these new chapters emphasizes the importance of openness in East Asia and the Nordic countries…"
The Open Knowledge International global network now includes groups in over 40 countries, from Scotland to Cameroon, China to the Czech Republic. Eleven of these groups has now affiliated as chapters. This network of practice of dedicated civic activists, openness specialists, and data diggers are at the heart of the Open Knowledge International mission, and at the forefront of the movement for Open.
"The launch of these new chapters emphasizes the importance of openness in East Asia and the Nordic countries," said Pavel Richter, Open Knowledge CEO. "These chapters are a manifestation of continuous engagement by volunteers around the world to work towards more open and accountable societies. We are looking forward to following their work and supporting their efforts in the future."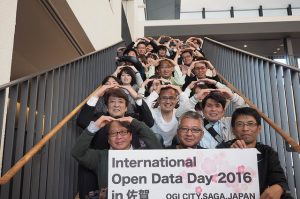 The Representative Director of Open Knowledge Japan, Masahiko Shoji, added, Open Knowledge Japan has been leading open data utilization and open knowledge movement in Japan in cooperation with 21 experts and ten companies.  We are delighted to become the official Chapter of Open Knowledge International and share this joy with the active open data communities in Japan.  We would like to move forward with other Asian Open Knowledge communities and the fellows around the world."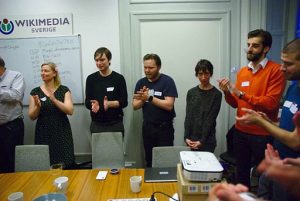 Similarly, the Chairman of Open Knowledge Sweden, Serdar Temiz, said, "We are happy to be a closer part of changemakers network in Open Knowledge. To be a chapter at Open Knowledge Network is a great pleasure and a privilege. We are happy to be a part of an organization that is at the forefront of the Open Knowledge movement. It is very motivating for us that within 2 years of our initial period, OKI also recognizes our efforts in the OK community and we could become one of the few official Chapters"