This blog post was written by the Czech Republic Open Knowledge team as part of our blog series of Open Knowledge Network updates. 
In the fifth edition of Czech open data challenge, interested parties from the ranks of the public, non-profit organizations and companies were invited to submit applications that use or generate open data. Applications developed between November 2016 and October 2017 could compete. This year, the competition was dominated by transparency apps. Many of the 24 contestants focused on improving the efficiency of public spending or parliamentary watchdog. Others chose to provide convenient access to information about pharmacies or publishing stats about lawyers. In this blog you can find more information about some of this year's winners.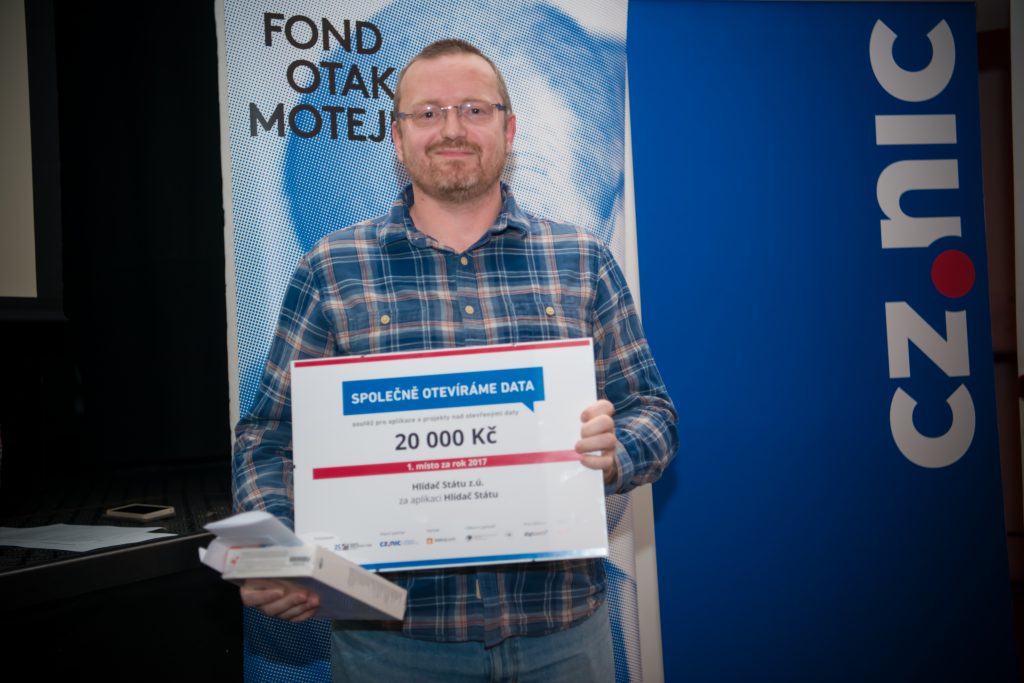 The winner, Hlídač státu (http://www.hlidacstatu.cz, State watchdog), is a strong tool of control over public spending. It connects a registry of contracts with data about donations to political parties and presents it in a comprehensible manner. Michal Blaha, author of Hlídač státu, said that he takes his victory as a commitment. "Open data are making the public administration more democratic and transparent, as they balance the relationship between citizen and officer." he explained.
The second place was awarded to the civic initiative KohoVolit.eu for their Inventura hlasování (Inventory of voting in the Chamber of Deputies in 2013-2017, https://volebnikalkulacka.cz/cs/inventura-hlasovani-2017/). It is a user-friendly way to compare one's opinions with voting of individual MPs. More than 400.000 people used the app ahead of the latest election.
The third place was taken by Databáze prázdných domů (Database of Empty Houses, www.prazdnedomy.cz), which aggregates information about abandoned and decrepit buildings in Czechia. The project aims to save remarkable houses and find new uses for vacant real estate.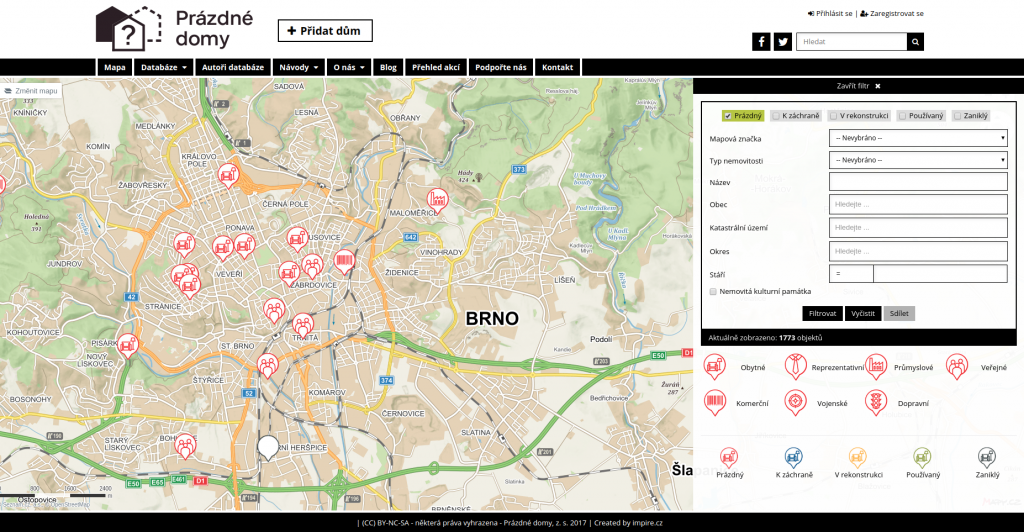 For the first time in the contest history, the Student prize was awarded to a middle school, Střední škola zemědělská a potravinářská Klatovy. A group of five youngsters led by an enthusiastic teacher spent one weekend at school to create interesting visualisations over real time data of the Czech parliamentary election: http://volby.maleskoly.info/
The Otakar Motejl Fund award for projects which increase government transparency, was given to CityVizor (https://cityvizor.cz/), a joint effort of Ministry of Finance and an alliance of cities. It is a unique example of the government cooperating with local administrations and helps to present city budgets and spending to citizens and allows the municipalities to share IT expenses.
A special award went to the Czech Open Street Maps community, for their tireless effort of providing detailed and up-to-date map data. Being openly available, they are an invaluable resource for many successful businesses as well as civic initiatives.
Another positive sign is, that political parties themselves start to leverage the power of open data and civic apps. The political party STAN for example built a mobile app which tracks votes and attendance of their MPs.
The winners were awarded with prize money (up to 20 000 CZK), security software or trainings in online marketing.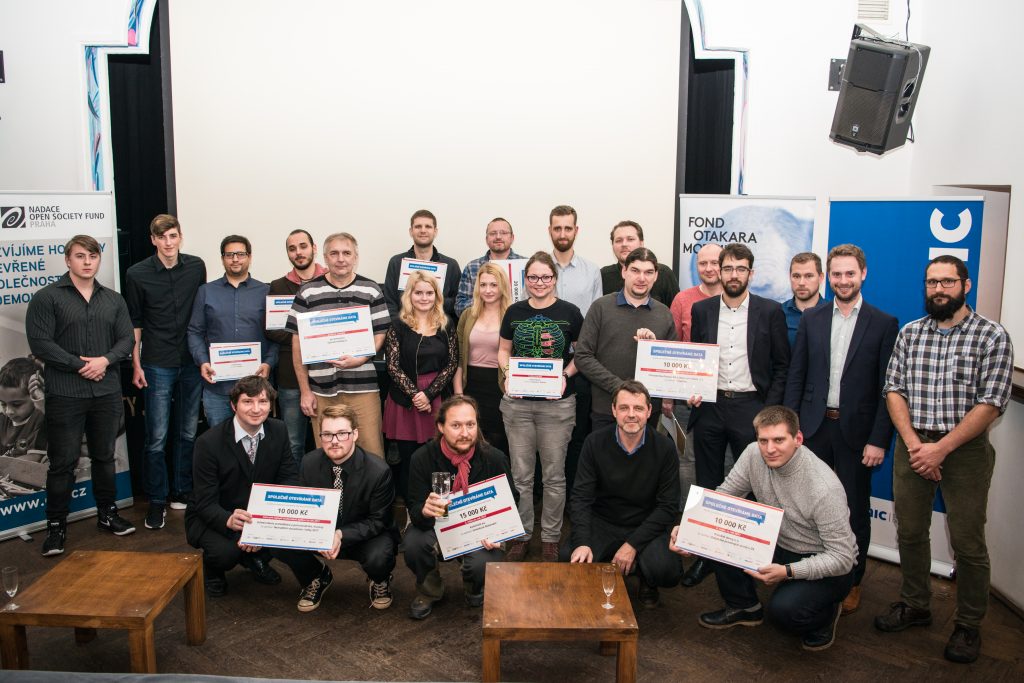 I am a community coordinator at Otakar Motejl Fund and administrator of NášStát.cz - online and offline platform for Czech e-democracy and open data apps and projects.