We have a series of important announcements regarding our Open Knowledge International governance. With the organisation having been through significant developments over the past years, we are now at a point of stability, with good systems in place and great staff driving the mission. The current updates to our Board of Directors reflect the new energy and drive that will help us achieve the next steps in our journey.

First of all, we are delighted to welcome six new members to our Open Knowledge International Board of Directors. Following a great response to our call for new Board members, we are excited to have these new members to help us effectively challenge and support our ambitions: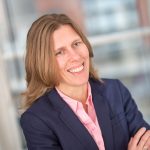 Vanessa Barnett is a commercial lawyer who helps clients who are using technology to innovate or disrupt established ways of doing things. She has supported clients from household-name global brands to nimble start-ups do this for over 15 years, across goods, services and digital.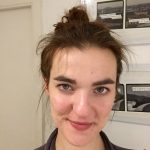 Irina Bolychevsky works as data consultant for W3C, Open Data Institute and the UK and Dubai governments. She co-founded redecentralize.org — a project to promote and bring together people working on and interested in decentralised digital technologies. She previously worked at Open Knowledge International as Commercial Director and CKAN product owner.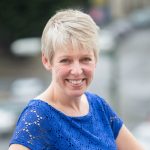 Entrepreneur & data specialist Vicky Brock is Founder of Get Market Fit and Founder and former CEO of Clear Returns. In November 2017 she was named Scotland's Most Inspiring Business Person by Founders4Schools at the Entrepreneurial Scotland Awards.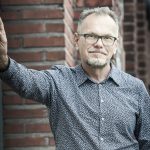 Jarmo Elukka Eskelinen is the Chief Innovation and Technology Officer of the Future Cities Catapult, which help firms develop the products and services to meet the changing needs of cities. Before joining the Catapult, Jarmo was the founder and the CEO of Forum Virium Helsinki, the urban innovation lab of the City of Helsinki, since 2006. He is an internationally recognised expert in smart cities, open data and open innovation.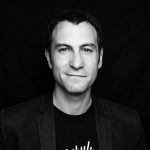 Rejoining our Board is Dr. Rufus Pollock, President & Founder of Open Knowledge International. He is a researcher, technologist and entrepreneur and has been a pioneer in the global Open Data movement, advising national governments, international organisations and industry on how to succeed in the digital world. He recently published The Open Revolution on how to revolutionize information ownership and access in the digital economy.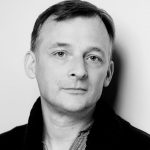 Johnny West is director of OpenOil, a Berlin-based consultancy which uses open data and methodologies to build investment-grade financial and commercial analysis for governments and societies of their natural resource assets. He sits on the Advisory Board of FAST, the only open source financial modelling standard, and is an alumnus of the Shuttleworth Foundation Fellowship.

Our long-time Board member Jane Silber has recently stepped down from her position. We would like to express our warm thanks for the great contribution she made to our organisation over the past years, and wish her well in her future endeavours.
Helen Turvey continues her role as a much valued Board member.
Joining in as Board Observer is Dietmar Walter on behalf of Viderum. As entrepreneurial Chairman, CEO, Non Executive Director and Business Advisor, Dietmar has a track record in setting up, growing and leading global tech, data analytics, software and market intelligence organisations, from start-up through to successful exit. He has held senior positions within the IT industry for the last 20 years and is currently a strategic advisor to several data analytics and software start-up companies.
Andrew Clarke, our current Board Observer for Omidyar Network, will be leaving the Board in the near future. We are grateful to Andrew for supporting our Board, as well as supporting our organisation over the years.
Other changes – our new Chair and short term Executive Director
We are also pleased to announce that Dr. Tim Hubbard is the new Chair of the Board, having taken over from Karin Christiansen during the last Board meeting of 12 June 2018. Karin has recently taken on the role of Executive Director (hence the need to step down from the role of Non-Executive Board Chair). The leadership team, Mark Gibbs (COO) and Paul Walsh (CPO), requested that she step-in to assist with leading the organisation while we recruit a CEO. This is very much an interim measure until a CEO is hired.
We will soon share more on the CEO vacancy.
Finally, we are sad to announce that Mark Gibbs, our Chief Operating Officer since 2015, will be leaving Open Knowledge International due to personal circumstances at the end of September 2018. He has kindly agreed to flexibility on this. This is much appreciated, as is the thoughtfulness and great work Mark has done for the organisation. He will be greatly missed.
We look forward to having our new Board members serve in addition to their governance roles as advocates and ambassadors for Open Knowledge International's mission – all information on the Board can be found on our Board of Directors page.