Authors: Dries van Ransbeeck, David Chaves and Astrid Sercu
To some of you, Open Summer of Code – also known as osoc – is a name that rings a bell, to others this is a new concept. So, for the latter group: osoc is an originally Belgian summer programme organised by Open Knowledge Belgium which has been around since 2011. Ever since that first summer, osoc has been breathing life into 62 open innovation projects.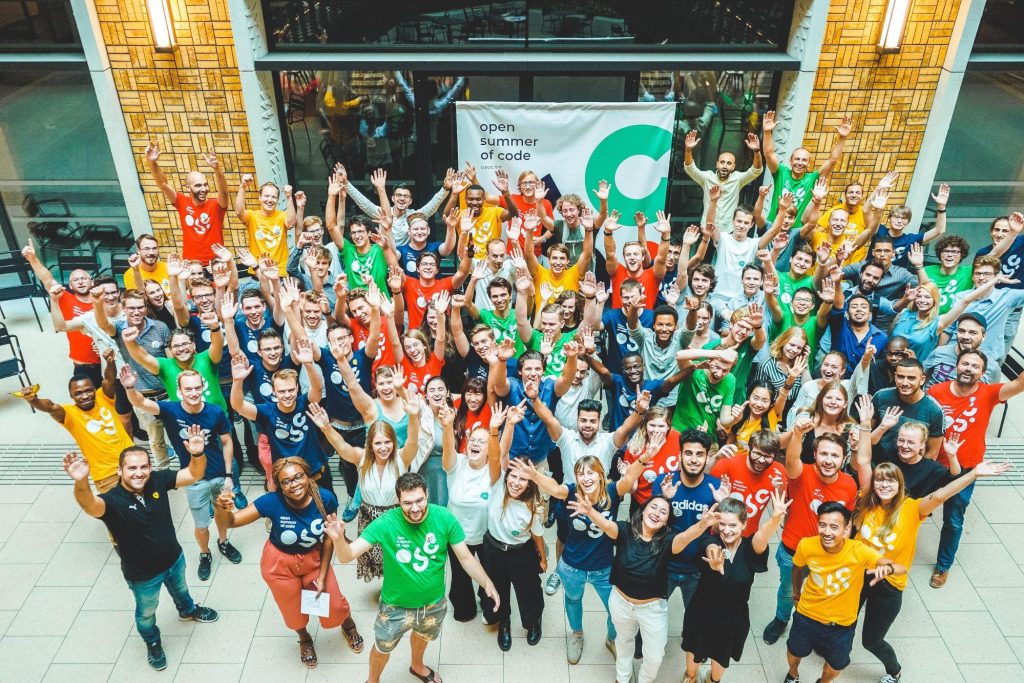 More open innovation than ever before
Open Summer of Code is an annual summer programme. Several teams of students have four weeks to give shape to real-life open innovation projects. This July, Open Summer of Code welcomed 74 students who got paid to work on 17 open innovation projects as summer job: a record in osoc's history. To make this happen, Open Summer of Code partners up with external partners: two examples of this edition were, amongst others, Informatie Vlaanderen and Brussels Mobility.
This summer, the 8th edition took place. 17 projects were developed, start to finish, in just one month. Every team consisted of driven multi-disciplinary students and coaches who brainstormed, coded and tested out their applications together. The fruits of their labour were presented at the Demo Day on the 26th of July in Brussels with more than 300 attendees. Find an overview of all osoc18's projects here: http://2018.summerofcode.be/2018.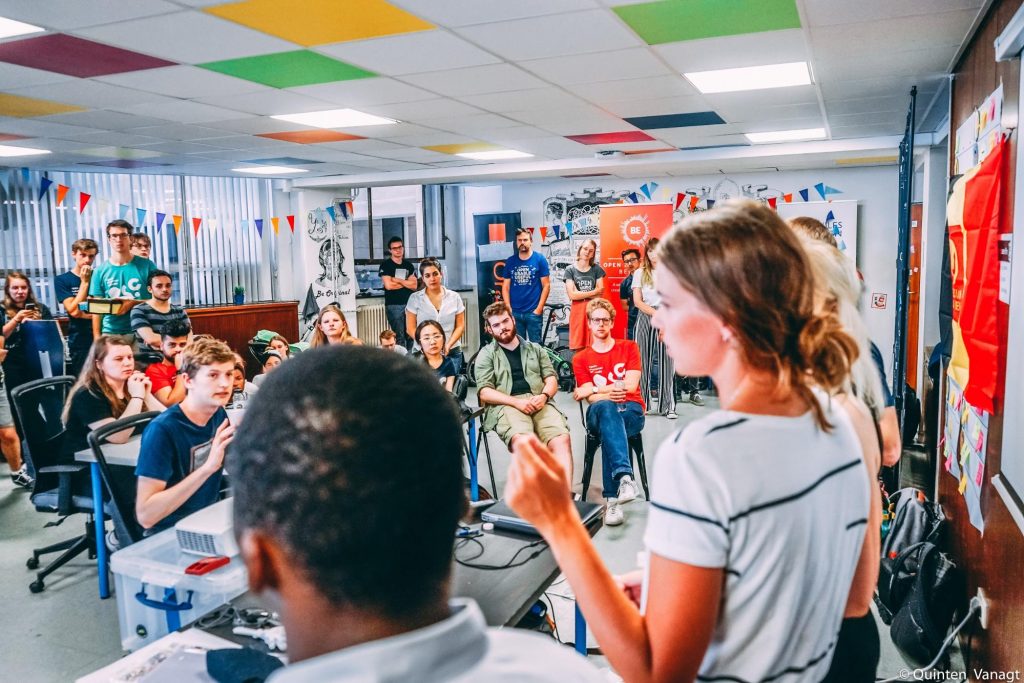 Open innovation with Open Source and Open Data
Open Summer of Code builds open source applications based on open data, which is data that can be freely (re)used and can be distributed by everyone. Open data has many different uses and brings about innovation time and again.
Every single one of the 17 projects benefits our society as a whole. Toon Vanagt, chairman of Open Knowledge Belgium explains: "At osoc, we aim to illustrate the advantages of open data with clear applications in addition to giving an enriching learning experience to motivated students. We pass on the result of that effort to society transparently through open source. Our students work on these innovation projects in small teams and with a deadline. The goal of osoc is to deliver as much functionality as possible at the end of the month. To reach this goal, the teams are supported by experienced coaches. This year, we can count on the support of 24 partners from both government and business sector. In return for their contribution, they submit projects themselves that can be further developed after Open Summer of Code".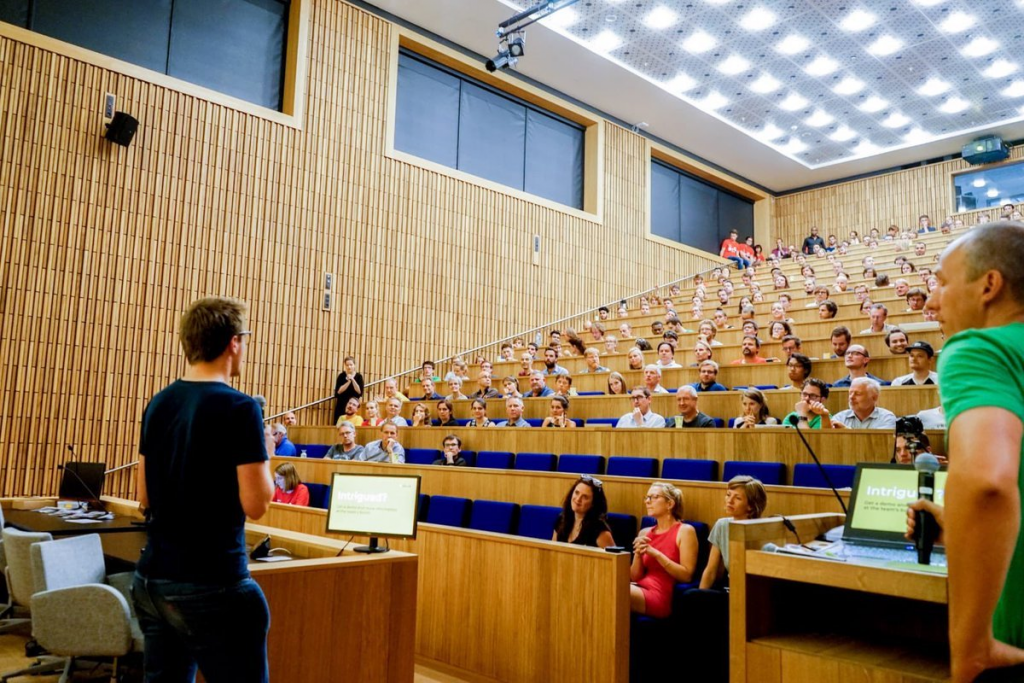 Open Summer of Code goes international
For the first time, this year, osoc turned as international with a parallel event in Spain. A collaboration between the Open Knowledge Belgium and the Ontology Engineering Group (from Universidad Politécnica de Madrid) made possible that during two weeks in July, 8 international students developed 3 innovation projects in the city of Madrid. The three partners for this 1st edition of osoc in Spain were: the innovation department of the pharmaceutical company Lilly, the astronomical observatory of the UPM and the EU project CEF-OASIS.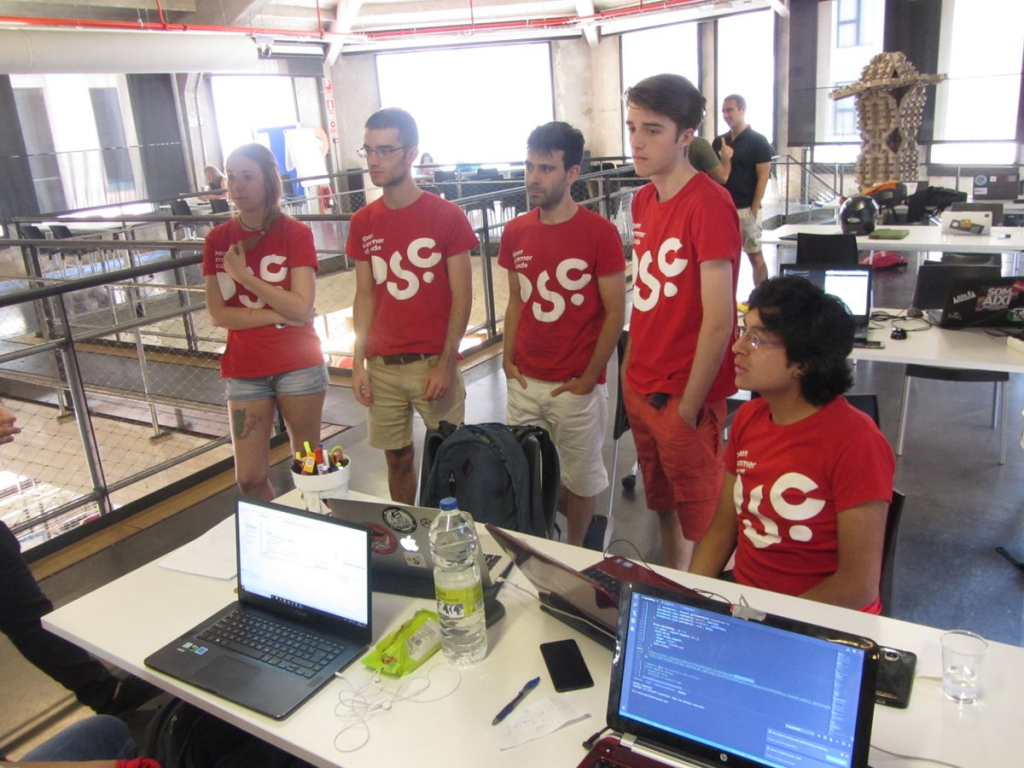 The whole program was celebrated with the support of the open laboratory for innovation project of the Madrid's council, Medialab-Prado, and similar to the Belgium edition, the outcomes of the project were presented during the Demo Day on the 20th of July with more than 30 external attendees.
What's next? osoc19 in multiple countries
With its first international edition, Open Summer of Code has put its first steps towards its goal to pursue more international impact. In 2019, it aims to have students making open innovation projects happen across multiple countries. Therefore, it's looking for local Open Knowledge chapters or other partner organizations who want to take the lead in their country. As Open Knowledge Belgium has 8 years of experience within its team with organizing Open Summer of Code, feel free to drop an email to dries@openknowledge.be to get started and receive more information about setting up your local summer programme. Happy summer of open innovation!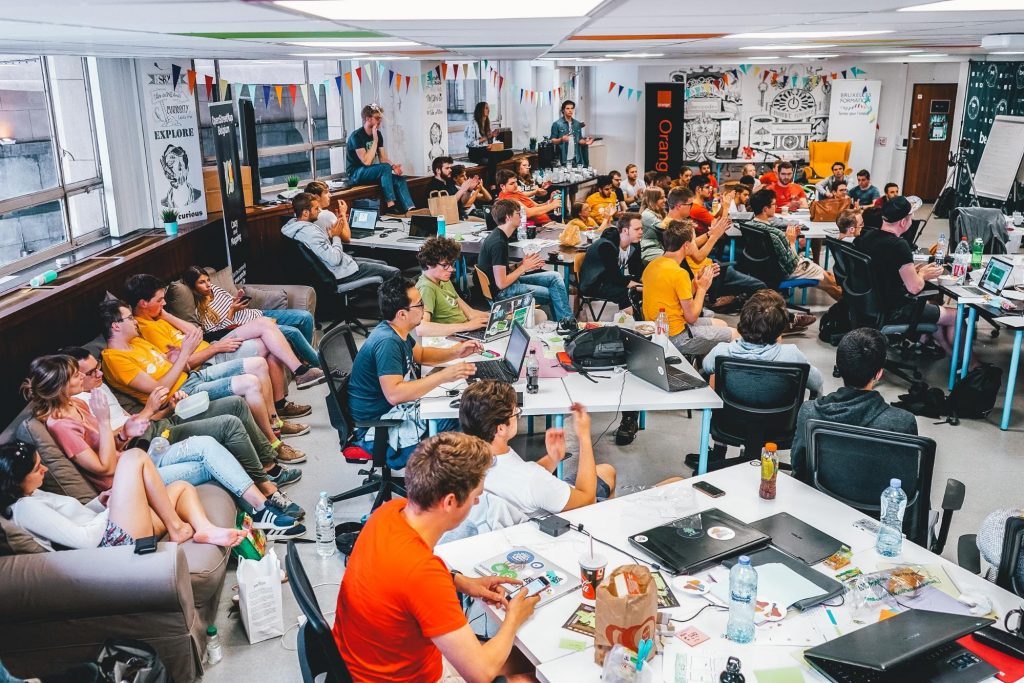 More information about Open Summer of Code and this year's projects:
Dries is full-time project coordinator at Open Knowledge Belgium. His mission is bringing Open Knowledge and Open Data to a level playing field, where people with all sort of backgrounds, technical and non-technical can use, reuse and create knowledge in a sustainable way.