The following blog post is an adaptation of a talk given at the OpenCon 2018 satellite event hosted at the United Nations Headquarters in New York City. Slides for the talk can be found here.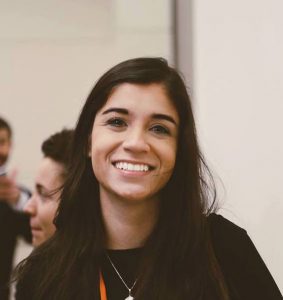 When I started medical school, I had no idea what Open Access was, what subscriptions were and how they would affect my everyday life. Open Access is important to me because I have experienced first hand, on a day to day basis, the frustration of not being able to keep up to date with recent discoveries and offer patients up-to-date evidence-based treatment.
For health professionals based in low and middle income countries the quest of accessing research papers is extremely time consuming and often unsuccessful. In countries where resources are scarce, hospitals and institutions don't pay for journal subscriptions, and patients ultimately pay the price.
Last week while I was doing rounds with my mentor, we came across a patient who was in a critical state. The patient had been bitten by a snake and was treated with antivenom serum, but was now developing a severe acute allergic reaction to the treatment he had received. The patient was unstable, so we quickly googled different papers to make an informed treatment decision. Unfortunately, we hit a lot of paywalls. The quest of looking for the right paper was time consuming. If we did not make a quick decision the patient could enter anaphylactic shock.

I remember my mentor going up and down the hospital looking for colleagues to ask for opinions, I remember us searching for papers and constantly hitting paywalls, not being able to do much to help. At the end of the day, the doctor made some calls, took a treatment decision and the patient got better. I was able to find a good paper in Scielo, a Latin American repository, but this is because I know where to look, Most physicians don't. If Open Access was a norm, we could have saved ourselves and the patient a lot of time.This is a normal day in our lives, this is what we have to go through everytime we want to access medical research and even though we do not want it to, it ends up affecting our patients.


This is my story, but I am not a one in a million case. I happen to read stories just like mine from patients, doctors, and policy makers on a daily basis at the Open Access Button where we build tools that help people access the research they need without the training I receive.
It is a common misconception to think that when research is published in a prestigious journal, to which most institutions in Europe and North America are subscribed, the research is easily accessible and therefore impactful, which is usually not the case.
Often, the very people we do medical research to help are the ones that end up being excluded from reading it.
Why does open matter at the scale of diseases?
A few years ago, when Ebola was declared a public health crisis, the whole world turned to West Africa. The conventional wisdom among public health authorities believed that Ebola was a new phenomenon, never seen in West Africa before year 2013. As it turned out, the conventional wisdom was wrong.
In 2015, the New York Times issued a report stating that Liberia's Ministry of Health had found a paper that proved that Ebola existed in the region before. In the future, the authors asserted, "Medical personnel in Liberian health centers should be aware of the possibility that they may come across active cases and thus be prepared to avoid nosocomial epidemics" This paper was published in 1982, in an expensive, subscription European journal.
Why did Liberians not have access to the research article that could have warned about the outbreak? The paper was published in a European journal, and there were no Liberian co-authors in the study. The paper costs $45, which is the equivalent of 4 days of salary for a medical professional in Liberia. The average price of a health science journal is $2,021, this is the equivalent of 2.4 years of preschool education, 7 months of utilities and 4 months of salary for a medical professional in Liberia.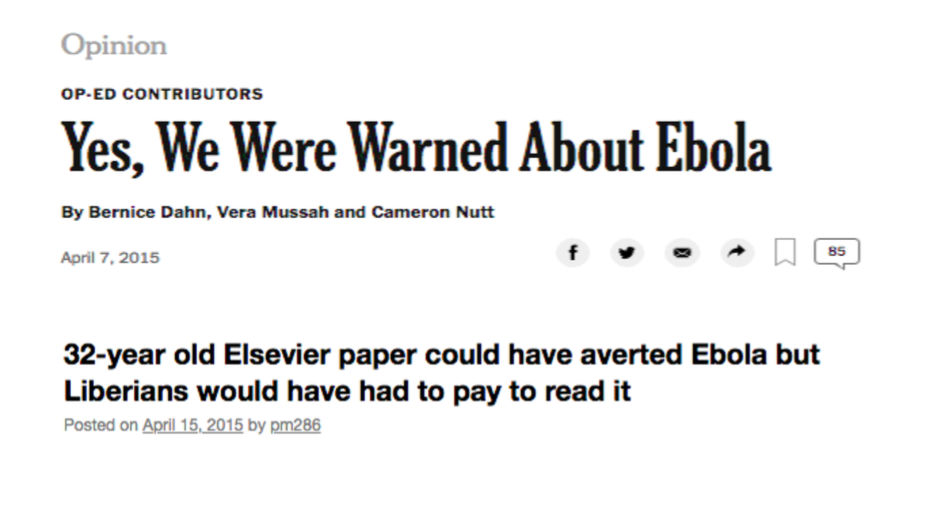 Let's think about the impact open could have had in this public health emergency. If the paper had been openly accessible, Liberians could have easily read it. They could have been warned and who knows? Maybe they could have even been able to catch the disease before it became a problem. They could have been equipped with the qualities they needed to face the outbreak. They could have asked for funds and international help way before things went bad. Patients could have been informed and campaigns could have been created. These are only a few of the benefits of Open Access that we did not get during the Ebola outbreak.
What happens when open wins the race?
The Ebola outbreak is a good example of what happens when health professionals do not get access to research.However, sometimes Open Access wins and great things happen.
The Human Genome Project was a pioneer for encouraging access to scientific research data. Those involved in the project decided to release all the data publicly. The Human Genome data could be downloaded in its entirety, chromosome by chromosome, by anyone in the world.
The data sharing agreement required all parts of the human genome sequenced during the project to be distributed into the public domain within 24 hours of completion. Scientists believed that these efforts would accelerate the production of the human genome. This was a deeply unusual approach , with scientists by default not publishing their data at the time.
When a private company wanted to patent some of the sequences, everyone was worried, because this would mean that advances arising from the work, such as diagnostic tests and possibly even cures for certain inherited diseases, would be under their control. Luckily, The Human Genome Project was able to accelerate their work and this time, open won the race.
In 2003, the human genetic blueprint was completed. Since that day, because of Open Access to the research data, the Human Genome Project has generated $965 billion in economic output, 295 billion in personal income, 4 billion in economic output and helped developed at least 30% more diagnostic tools for diseases (source). It facilitated the scientific understanding of the role of genes in specific diseases, such as cancer, and led to the development of a number of DNA screening tests that provide early identification of risk factors of developing diseases such as colon cancer and breast cancer.
The data sharing initiative of the Human Genome Project was agreed after a private company decided to patent the genes BRCA1 & 2 used for screening breast and colon cancer. The company charged nearly $4,000 for a complete analysis of the two genes. About a decade after the discovery, patents for all genes where ruled invalid. It was concluded that gene patents interfere with diagnosis and treatment, quality assurance, access to healthcare and scientific innovation. Now that the patent was invalidated, people can get tested for much less money.
The Human Genome Project proved that open can be the difference between a whole new field of medicine or private companies owning genes.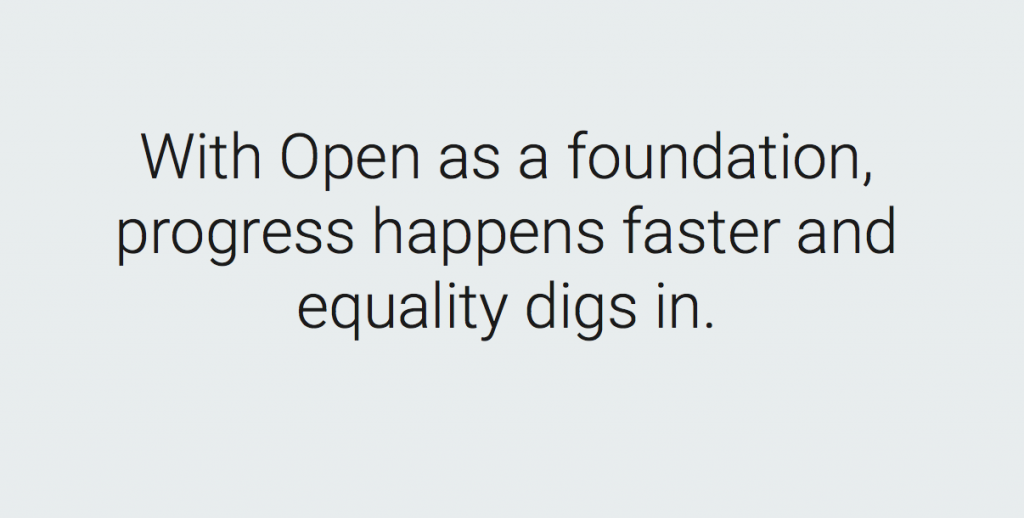 Call to action
We have learned how research behind a paywall could have warned us better about Ebola 30 years before the crisis. In my work, open would save us crucial minutes while our patients suffer. Open Access has the power to accelerate advancement not only towards good health and well being, but towards all sustainable development goals.
I have learned a lot about open because of excellent librarians, who have taken the time to train me and help me understand everything I've discussed above. I encourage everyone to become leaders and teachers in open practices within your local institutions.
Countries and organizations all over the world look up to the United Nations for leadership and guidance on what is right, and what is practical. By being bold on open, the UN can inspire and even enable action towards open and accelerate progress on SDGs. When inspiration doesn't cut it, The UN and other organizations can use their power as funders to mandate open .
We can make progress without Open Access, and we have for a long time, but while we make progress with closed, with open as a foundation things happen faster and equality digs in.
Health inequality and access inequality exists today, but we have the power to change that. We need open to be central, and for that to happen we need you to be able to see it as foundational as well.
Written by Natalia Norori with contributions by Joseph McArthur, CC-BY 4.0.
Sources:
J.Knobloch, E.J.Albiez, H.Schmitz (1982). A serological survey on viral haemorrhagic fevers in Liberia.

Annals of Virology

.

Cook-Deegan, R., & Niehaus, A. (2014). After Myriad: Genetic Testing in the Wake of Recent Supreme Court Decisions about Gene Patents. Current Genetic Medicine Reports, 2(4), 223–241.

http://doi.org/10.1007/s40142-014-0055-5

Bosch S. , B Albee, K. Henderson. , (2018) Library Journal 2018 periodical pricings survey retrieved from

https://www.libraryjournal.com/?detailStory=death-1000-cuts-periodicals-price-survey-2018%5C

NUMBEO, (2018) Cost of Living in Liberia retrieved from

https://www.numbeo.com/cost-of-living/country_result.jsp?country=Liberia

SPARC, From Ideas to Industries: Human Genome Project retrieved from

https://sparcopen.org/impact-story/human-genome-project
Natalia is pursuing a medical degree at Universidad Latina in San Jose, Costa Rica. She advocates for Open Access to research in the healthcare sector for development and prevention of public health outbreaks, and has lead workshops that serve as discussion spaces to teach open research practices. Natalia also works at the Open Access Button where she supports the creation of user-friendly deposit workflows to increase the amount of research made open through self-archiving.