This blog has been reposted from the OK Sweden blog.
Open Knowledge Sweden is aiming to create a tradition to acknowledge people and organizations to foster better, open, democratic, inclusive and innovative society. Open Knowledge should be a mainstream concept and a natural part of our everyday lives. That is why we are organising the 2018 edition of the Swedish Open Knowledge Awards (OKA), the first award event on open knowledge in Sweden, covering categories such as transparency, entrepreneurship, open science, ministry/municipality and business initiative.
Each category in which organizations, companies and authorities are tested in, will annually be determining the most exemplary initiative working in favour of open data, open knowledge and transparency. The award winners will set an example of how businesses and organizations have best used open knowledge for innovative solutions, how authorities have been more transparent with the use of open knowledge and how public figures have used their influence for change in that direction, both cultural and legal.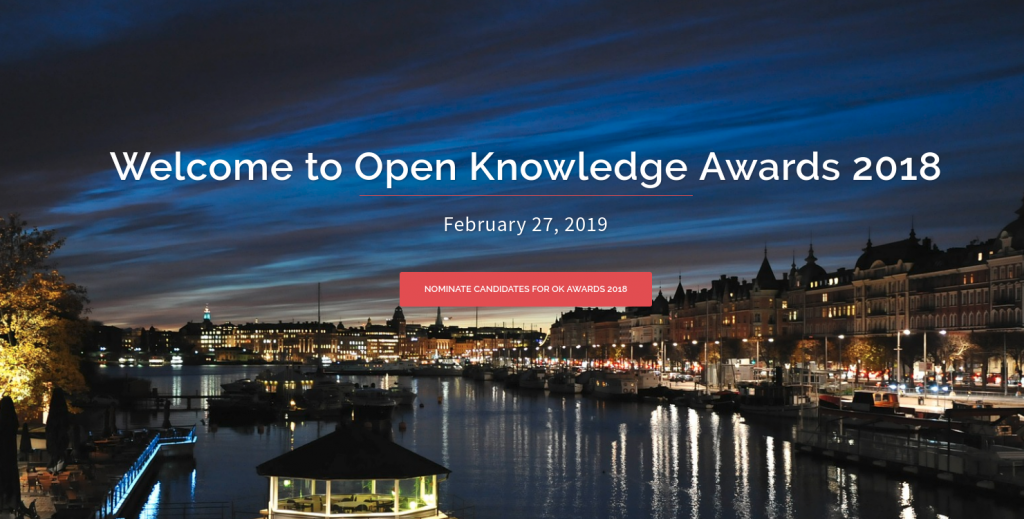 Open Knowledge Sweden has held previous OK Awards in collaboration with KTH, Wikimedia, and Dataföreningen. This year, we expect to have more nominations and guests at our event with support from the Open Knowledge community. As OK Sweden, we believe that OKA is providing recognition to change makers that push for innovation as well as transparent and accountable democracy. It also raises the bar every year for all open knowledge stakeholders in Sweden.
OK awards jury
The jury consists of experts and researchers in open knowledge related domains:
Britta Duve Hansen is an IT strategist and solution architect at the City of Lund. With backgrounds in mathematics and geographic IT, her core focus today is on Business Intelligence, digitalisation, and Open Data. She believes in transparency, collaboration, and common standards as the key drivers of digital transformation in the public sector.
Björn Söderlund is head of development at the Swedish municipality of Lidingö stad and one of the last year's award winners. Björn has been engaged many years at the local, regional and national level in finding ways of publishing more open data from the public sector to stimulate openness and innovation. He is also involved in national work with the aspects and challenges of information security issues as the municipality's CISO. Lidingö stad is still one of the public organizations that has published the most number of datasets and believes it remains one of the important future challenges for information use, reuse and development. On the reasons why we should do better he believes that the simple answer is to turn the question around- "Why shouldn't we?"
Halit Koşmaz is the chairman of Open Knowledge Sweden. He is a Master of Science engineer in electro-physics from KTH Royal Institute of Technology. Halit is very pragmatic problem-solver in any context with innovation and heavy wide competence. Halit has extensive experience from master and expert roles within the Telecom, public authorities, financial companies, renewable energy and energy efficiency solutions. Halit has worked in roles as President, Chief Operating Officer, IT and system architect, development engineer, project manager and business developer. He has extensive knowledge in the field of IT security, identity management, payment and credit solutions, PKI, mobile services, as well as ECM/document management. Halit has developed even hardware (laser) for fiber optic network, energy harvesting solution for the roof and nanomaterial for insulation and air-filter. Halit has extensive experience working abroad where he has worked with major international and companies. Halit is a devoted soldier to child pornography on the internet. He has fought in all fronts to keep the internet free from CSEM. Halit has always advocated open data in the public sector, convinced that only open data confers strong democracy.
Jessica Bäck is responsible for Sales and Partner Relations at the Internet Foundation in Sweden. She is a board member of the government initiative Hack for Sweden. Jessica is the founder of Teknikklubben, a meeting place for tech-interested transgender kids and a runner-up for the Unionen HBTQ-award 2018. At the Internet Foundation, Jessica has published a series of Internet Guides that have headlined national newspapers and been translated into several languages.
Nomination process
This year, in order to have better judgement of year 2019, Open Knowledge Awards for 2018 will be held on February 27th, 2019. You are welcome to nominate an individual, group, or organization for each category from now on. The schedule of the nomination process as below:
Public Nomination: 22 December 2018 to 28 January 2019
Nominations Announcement: February 1, 2019
Finalist Announcement:  February 15
Price Ceremony: February 27, 2019
To nominate entities/people and for more information about the OK Awards for 2018 event: http://okawards.org/nominate-2018. You can read more about the OK Awards on our website www.okawards.org, or read about the previous year's winners here.
Feel free to contact us regarding press, sponsorship or volunteer contribution.
Best regards,
Erhan Bayram
Project Leader
E-mail: erhan@okfn.se
Phone: +46(0)720212408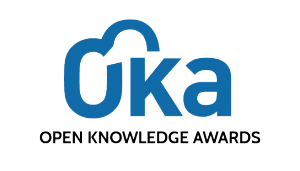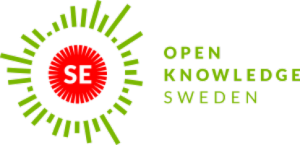 Erhan Bayram serves as Board Member for Open Knowledge Sweden. He has been interested in use of technology in education for a long time, and did his MS in Information Technology focusing on educational data mining and educational (EDM) management information systems (EMIS). He had taught at Information Technology program at Bahcesehir University, Istanbul for three years before he came to Sweden.