On May 8 and 9 2019, the fourth version of csv,conf is set to take place at Eliot Center in Portland, Oregon, United States. csv,conf is a community conference bringing together diverse groups to discuss data topics, and features stories about data sharing and data analysis from science, journalism, government, and open source. Over two days, attendees will have the opportunity to hear about ongoing work, share skills, exchange ideas (and stickers!) and kickstart collaborations.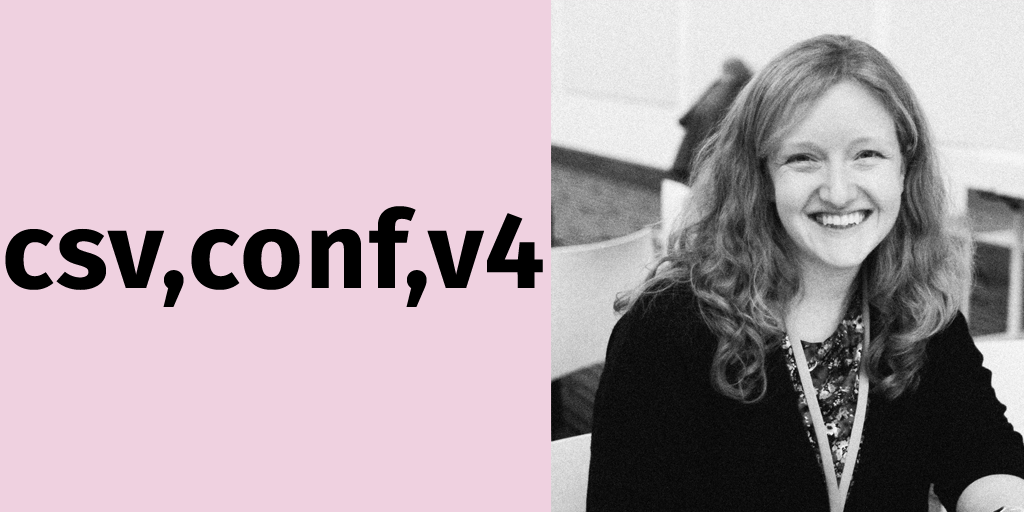 This year, our keynotes include Teon L. Brooks, a data scientists at Mozilla, and Kirstie Whitaker, a research fellow at the Alan Turing Institute, with more announcements to come soon.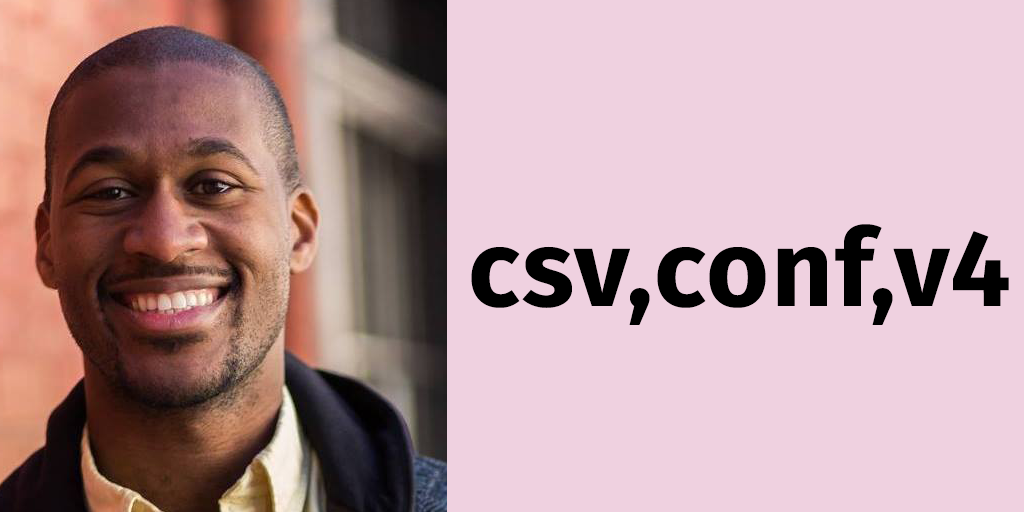 If you would like to share your work, submissions for session proposals for our 25-minute talk slots are open from now until end of day, February 9, 2019.
When csv,conf first launched in July 2014 as a conference for data makers everywhere, it adopted the comma-separated-values format in its branding metaphorically. However, as a data conference that brings together people from different disciplines and domains, conversations and anecdotes shared at csv,conf are not limited to the CSV file format.
We are keen on getting as many people as possible to csv,conf,v4, and the conference will award travel grants to subsidize travel and associated costs for interested parties that lack the resources and support to get them to Portland. To that end, we have set up our honor-system, conference ticketing page on Eventbrite. We encourage you to get your conference tickets as soon as possible, keeping in mind that as a non-profit and community-run conference, proceeds from ticket sales will help cover our catering and venue costs in addition to offering travel support for speakers and attendees where needed.
Additionally, Open Knowledge International will host a community event during the main csv,conf meeting where you can learn more about our Network and catch up with what the community has been doing. From the work on data literacy with School of Data, to the community involved on Open Data Day and initiatives on OpenGLAM, personal data and open education, we want to share with you the state of open knowledge in our Network.  We will be announcing more details about our community event soon!
From the first three conferences held in the last four years, csv,conf has brought together over 500 participants from 30 countries. More than 300 talks spanning over 180 hours have been presented, packaged and shared on our YouTube channel. Many post-conference narratives and think pieces, as well as interdisciplinary collaborations have also surfaced from previous conferences. This is only part of the story, and we can't wait to see and hear from you in Portland in May, and are excited for all that awaits!
Csv,conf,v4 is supported by the Sloan Foundation through OKIs Frictionless Data for Reproducible Research grant, and the Frictionless Data team is part of the conference committee. We are happy to answer all questions you may have or offer any clarifications if needed. Feel free to reach out to us on csv-conf-coord@googlegroups.com.

Lilly is the Product Manager for the Frictionless Data for Reproducible Research project. She has her PhD in neuroscience from Oregon Health and Science University, where she researched brain injury in fruit flies and became an advocate for open science and open data. Lilly believes that the future of research is open, and is using Frictionless Data tooling within the researcher community to make science more reproducible.