In order to facilitate reproducible data workflows in research contexts, we recently launched the Frictionless Data Tool Fund. This one-time $5,000 grant attracted over 90 applications from researchers, developers, and data managers from all over the world. We are very excited to announce the four grantees for this round of funding, and have included a short description of each grantee and their project in this announcement. For a more in depth profile of each grantee and their Tool Fund projects, as well as information about how the community can help contribute to their work, follow the links in each profile to learn more. We look forward to sharing their work on developing open source tooling for reproducible research built using the Frictionless Data specifications and software. 

Stephan Max
Stephan Max is a computer scientist based in Cologne, Germany, that is passionate about making the web a fair, open, and safe place for everybody. Outside of work, Stephan has contributed to the German OKF branch as a mentor for the teenage hackathon weekends project "Jugend Hackt" (Youth Hacks). Stephan's Tool Fund project will be to create a Data Package import/export add-on to Google Sheets.
"How can we feed spreadsheets back into a Reproducible Research pipeline? I think Data Packages is a brilliant format to model and preserve exactly that information."
Read more about Stephan and the Google Sheets Data Package add-on here.

Carlos Ribas and João Peschanski
João Alexandre Peschanski and Carlos Eduardo Ribas work with the Research, Innovation and Dissemination Center for Neuromathematics (RIDC NeuroMat), from the São Paulo Research Foundation. They are focused on developing open-source computational tools to advance open knowledge, open science, and scientific dissemination. They will be using the Tool Fund to work on the Neuroscience Experiments System (NES), which is an open-source tool that aims to assist neuroscience research laboratories in routine procedures for data collection.
"The advantages of the Frictionless Data approach for us is fundamentally to be able to standardize data opening and sharing within the scientific community."
Read more about Carlos, João, and NES here.

André Heughebaert
André Heughebaert is an IT Software Engineer at the Belgian Biodiversity Platform and is the Belgian GBIF Node manager. As an Open Data advocate, André works with GBIF and the Darwin Core standards and related Biodiversity tools to support publication and re-use of Open Data. André's Tool Fund project will automatically convert Darwin Core Archive into Frictionless Data Packages. 
"I do hope Frictionless and GBIF communities will help me with issuing/tracking and solving incompatibilities, and also to build up new synergies."
Read more about André and the Darwin Core Data Package project here. You can follow along with the work at the Frictionless DarwinCore repository.

Greg Bloom and Shelby Switzer
Shelby Switzer and Greg Bloom work with Open Referral, which develops data standards and open source tools for health, human, and social services. Shelby is a long-time civic tech contributor, and Greg is the founder of the Open Referral Initiative. For the Tool Fund, they will be building out Data Package support for all their interfaces, from the open source tools that transform and validate human services data to the Human Services API Specification.
"With the Frictionless Data approach, we can more readily work with data from different sources, with varying complexity, in a simple CSV format, while preserving the ability to easily manage transformation and loading."
Read more about Greg, Shelby, and their Tool Fund project here.
More About Frictionless Data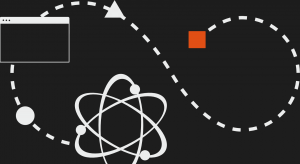 The Tool Fund is part of the Frictionless Data for Reproducible Research project at Open Knowledge Foundation. This project, funded by the Sloan Foundation, applies our work in Frictionless Data to data-driven research disciplines. Frictionless Data is a set of specifications for data and metadata interoperability, accompanied by a collection of software libraries that implement these specifications, and a range of best practices for data management. The Tool Fund projects will be running through the end of 2019, and we will post updates to the projects as they progress.

Lilly is the Product Manager for the Frictionless Data for Reproducible Research project. She has her PhD in neuroscience from Oregon Health and Science University, where she researched brain injury in fruit flies and became an advocate for open science and open data. Lilly believes that the future of research is open, and is using Frictionless Data tooling within the researcher community to make science more reproducible.