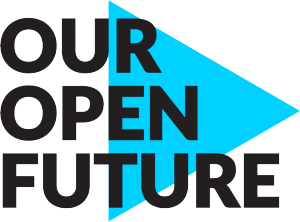 A closed future where knowledge belongs to the few; or an open future where knowledge is shared and used by everyone so that we can live happier and healthier lives.
Our work has never been more important. And we'd like you to join us. The Open Knowledge Foundation has launched a new campaign for Our Open Future.
 You can join the campaign here.
 We will email you regular updates explaining why an open future has never been more important and how you can learn more about the key issues.
 Watch our new campaign video:
Our world has been turned upside down. We stand at a crossroads with a choice between two futures.
 At the Open Knowledge Foundation, we want to build a fair, free and open future.
To embrace an open future, we believe that more information should be open including information which can be released as open data.
Open data is data which can be "freely used, modified and shared by anyone for any purpose". But data on its own is often not enough to generate understanding.
So open knowledge is what open data becomes when it's useful, usable and used. This language is from the Open Definition which we created in 2005 and which is now translated into dozens of languages.
In the years since the term was first used in 1995 and a decade since it broke onto the global stage, the idea of open data has spread around the world. Some countries have embraced it, some have balked at it and others have yet to embrace its true potential. We hope that this campaign will help more people understand why we believe in the idea of an open future.
If you want to open up your data, visit our website to read a brief how-to guide or consult the Open Data Handbook for more in-depth advice.
If you want to publish information under an open license for anyone to use, visit Creative Commons or our own Open Data Commons website to learn more about available open licenses.
Our open-source technical tools like CKAN or DataHub can also be used to publish open data.
Sign up to Our Open Future to learn more about why we are running the campaign now and how the coronavirus pandemic is affecting the future of openness.