Beyond Open Data, our new CEO will start a conversation about the future of our global knowledge commons.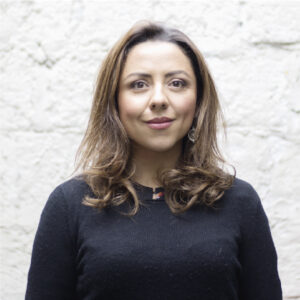 Today we are delighted to announce that the Board of Directors of Open Knowledge Foundation has appointed Renata Avila to be the new CEO of Open Knowledge Foundation – effective from October 4th 2021.
Board Chair, Vanessa Barnett, said that Renata was selected after a long and extremely competitive process, over many months.
'Renata is an outstanding choice for CEO of Open Knowledge Foundation, bringing a wealth of experience that will be invaluable to achieve our mission',

Vanessa said.

 'This appointment marks a new chapter for Open Knowledge Foundation and the open movement. We are delighted to have her on board'.
Renata Avila (1981, Guatemala) is an international Human Rights lawyer and digital rights advocate. Throughout her career, Renata has successfully built a global network of networks advancing a decolonial, peoples-centric approach to open technologies and knowledge, as tools to advance rights and create stronger communities. 
She comes to the Open Knowledge Foundation to challenge the prevalent narrative and invite our network and extended community to advance a positive vision to bring back open to the most pressing challenges of our times
We welcome Renata Avila as the CEO of Open Knowledge Foundation and look forward to working with her to achieve our mission.
Commenting on her appointment, Renata said 
 'I am honoured to be appointed as the new CEO of Open Knowledge Foundation, which plays such an important role in the international open knowledge movement. Without openness, global actions against climate change cannot scale. Without removing the barriers to accessing knowledge, no real solution against misinformation will be ever found. Without including everyone, and equipping people with skills to transform data into actionable knowledge, open data is just an enabler of the powerful.  Never before was our mission more urgent than today.' 
She went on to say:
'My goal in the upcoming months is to work together with our global network in designing the open knowledge ecosystem of tomorrow, with tools, strategies, governance structures and communities that are both shielded from abuses, exclusion and data extractivism, and enabled to create, connect and advance our positive agenda.  Our vision for an open future.' 
Please do join us in welcoming Renata to the Open Knowledge Foundation team.
More about Renata here