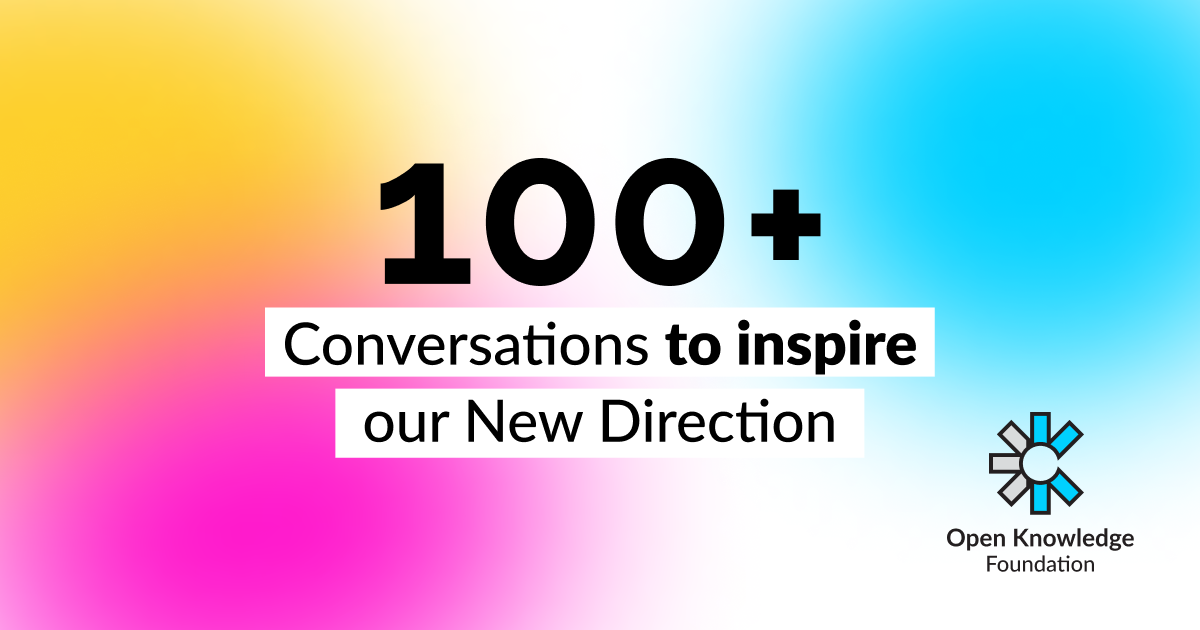 It has been almost two decades since OKF was founded. Back then, the open movement was navigating uncharted waters, with hope and optimism. We created new standards, engaged powerful actors and achieved change in government, science and access to knowledge and education, unleashing the power of openness, collaboration and community in the early digital days. You were a key mind in shaping the movement with your ideas and contributions.
Now, the World changed again. Digital power structures are in the hands of a few corporations, controlling not only the richest datasets but also what we see, read and interact with. The climate crisis is aggravated by our digital dependencies. Inequality is rampant and the benefits of the digital transition are once again, unevenly distributed. We transferred racism and prejudices of the past to the technologies of the future, and the permissionless openness we enabled and encouraged led in some cases to new forms of extractivism and exploitation.
What is the role of Open Knowledge Foundation to face the new challenges of "open" and the new threats to a "knowledge society and economy"? Which are the most urgent and important areas of action? Who are the partners we need to bring in to gain relevance and traction? Who are the allies we need to get closer to? Priorities? Areas of opportunity? Areas of caution?
We are meeting 100+ people to discuss the future of open knowledge, as we write our new strategy, which will be shaped by a diverse set of visions from artists, activists, academics, archivists, thinkers, policymakers, data scientists, educators and community leaders from all over the World, to update and upgrade our path of action and direction to meet the complex challenges of our times.
We want these conversations to reflect the diversity in our societies and the very diverse challenges we will need to face. We are therefore gathering suggestions on people we should talk to, from as many allies as possible. Who do you think would make a difference in this conversation? Who should we go and talk to? Please let us know your suggestion via this form.
Stay tuned to know more about these conversations and the outcome they will have on our strategy ahead.
The collaborative strategy will be validated by our board of directors and network, and it will be launched this year.