Save the data/date! csv,conf,v7 will be held in Buenos Aires (Argentina) from April 17 to 21, 2023.
csv,conf is a community event for datamakers from all around the world. At csv,conf, we get together to discuss open data, and how data can be used to solve problems across open source, journalism, science, government, and beyond!
csv,conf is a community conference that is about more than just comma-separated-values – it brings together a diverse group to discuss topics including data sharing, data ethics, data analysis and more. Over two days, attendees will have the opportunity to learn about ongoing work, share skills, exchange ideas (and stickers!) and kickstart collaborations. The rest of the week will be dedicated to parallel events featuring open data and open scholarship initiatives, communities, and projects. We will be soon sharing more updates about the program and ticket registration, follow us on Twitter @CSVconference to stay tuned.
This is a very special edition as it's the first time the event takes place in the Southern hemisphere. We hope this will encourage and increase the participation of the Latin American community in the conference, as we know there's a strong open movement in the region. Previous conferences took place in Berlin, Portland and online. Check our YouTube channel to watch previous years' talks.
If you are passionate about data and its application to society, this is the conference for you! The call for session proposals is open until November 25, 2022, and we encourage talks about new and interesting ways of using data (like how a plain-text file format led to a crossword scandal or how a spreadsheet turned into a critical data infrastructure to monitor COVID-19 infections).
We are happy to answer all questions you may have or offer any clarifications if needed. Feel free to reach out to us on csv-conf-coord@googlegroups.com, on Twitter @CSVconference, or our dedicated community Slack channel.
We are committed to diversity and inclusion, and strive to be a supportive and welcoming environment to all attendees. To this end, we encourage you to read the Conference Code of Conduct that we will be enforcing.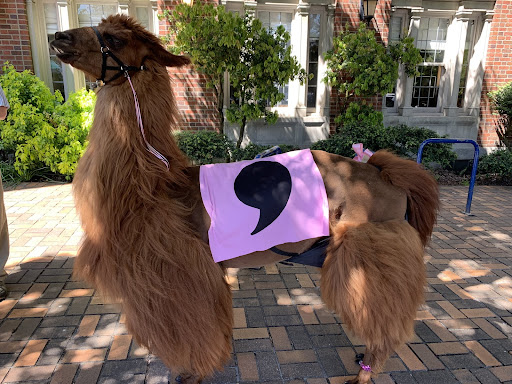 Rojo the Comma Llama, our official mascot invites you all to join us for the next csv, conf!
We look forward to hosting you in Buenos Aires next year!