We have a very exciting announcement today. We are relaunching the Open Knowledge Network!
If you haven't heard about it in the past, the Network connects those in the open movement across the globe. The members use advocacy, technology and training to unlock information, to create and share knowledge, with the goal of enabling people to take action to achieve local impact.
For the record, the Network started in 2010 with a bunch of passionate people from the open movement starting some informal community meetups in Germany and Greece. Since then, building on the global enthusiasm around open knowledge (and open data more specifically), the Network has expanded to 40 countries across the globe.
Today, we are in a different phase. Over the years, the communities composing the Network became mature. Now operating independently, they are setting their own priorities for projects relevant to each country or domain. It is very gratifying to realise that people in the Network have grown their expertise and have become established leaders of the open knowledge movement worldwide.
All this potential could not be wasted. We all really believe in the power of openness and in doing it together, not alone. For this reason, at the beginning of 2022, the Open Knowledge Foundation started convening Network representatives to understand what future direction we imagined for us all.
---
A Year-long Relaunch
In March 2022, we organised a session at Mozilla Festival where we gathered the Network and old friends from the open movement to brainstorm all together on what an open future with knowledge at its core would look like considering today's contexts, and how we can build it together as a Network.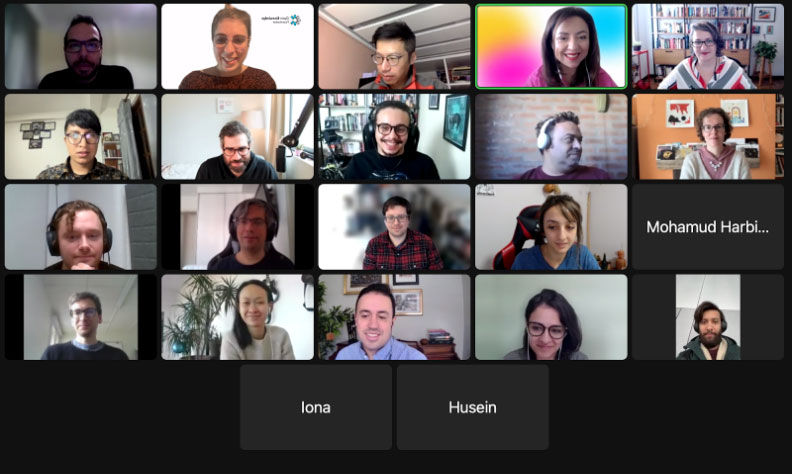 In April and May, we organised a series of online workshops that culminated in a face-to-face meeting of chapter representatives in Barcelona. Big thanks to Tarmo Toikkanen from Finland, Sonja Fischbauer and Kristina Klein from Germany, Charalampos Bratsas from Greece, Nikesh Balami from Nepal, Elenor Weijmar from Sweden, Florin Hasler and OIeg Lavrovsky from Switzerland for joining us for a couple of days of lively discussions, strategic thinking, and forward-looking ideas.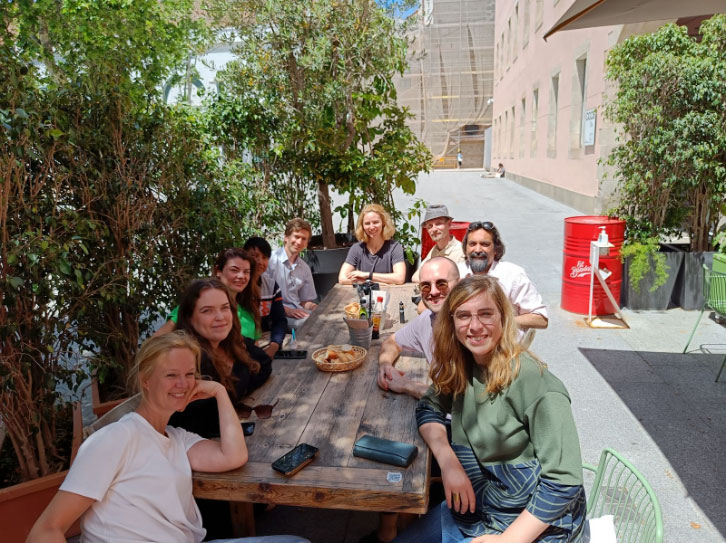 Two online sessions for the rest of the Network were also held in parallel, to give a chance to everyone to provide their input and reconnect. Thanks to Fernanda Campagnucci from Brazil, Tomoaki Watanabe from Japan, Michal Kubáň from the Czech Republic, Maarja-Leena Saar from Estonia, Poncelet Ileleji from the Gambia, Oluseun Onigbinde from Nigeria, Andrea Borruso, Francesca De Chiara, and Marco Montanari from Italy, Ivan Begtin from Russia, Hussein Osman Abdullahi and Mohamud M. Hassan from Somalia, and T.H. Schee from Taiwan, for joining us online and giving their take on the future of the Network.
As a collective, we want open knowledge to be a design principle adopted broadly, shaping institutions, processes, infrastructures, organisational models and movement dynamics.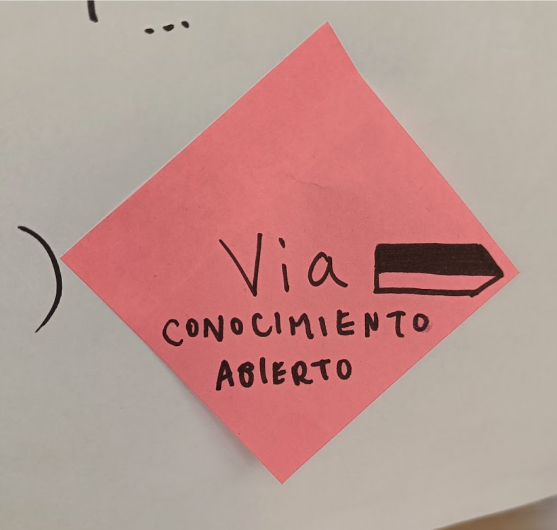 ---
Hello, World!
So what is happening today?
We are launching two projects to shine a light on the tremendous work the Network has been doing in the past decade.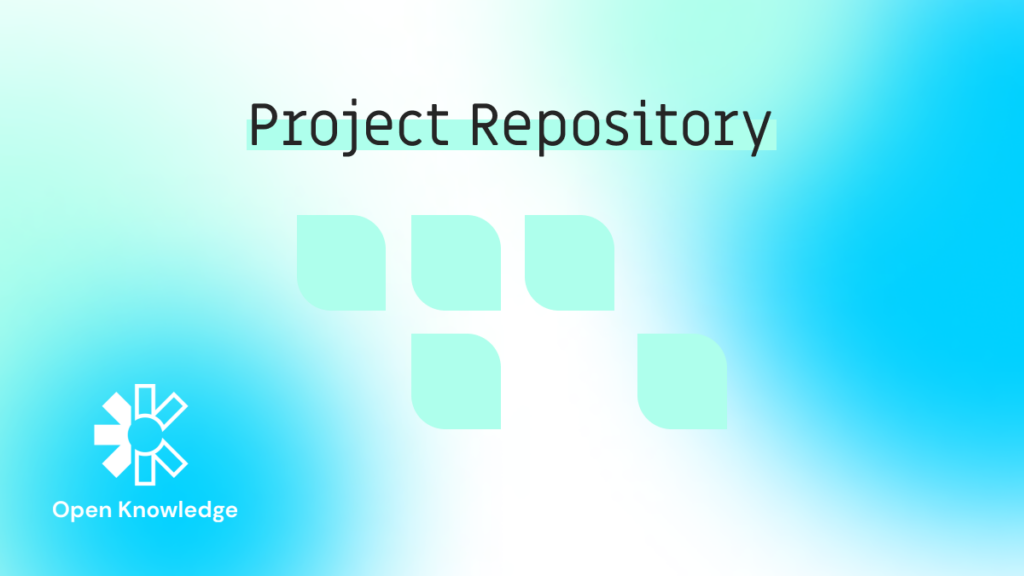 One is called the Open Knowledge Project Repository, and it is a searchable database of the most prominent projects from the Network. We're kicking off with 40+ projects, but we're sure there will be hundreds in a very short time. Our hope is that these initiatives can inspire one another and that the connections generated there will dramatically amplify our collective impact.
Go and have a look: https://network.okfn.org/project/.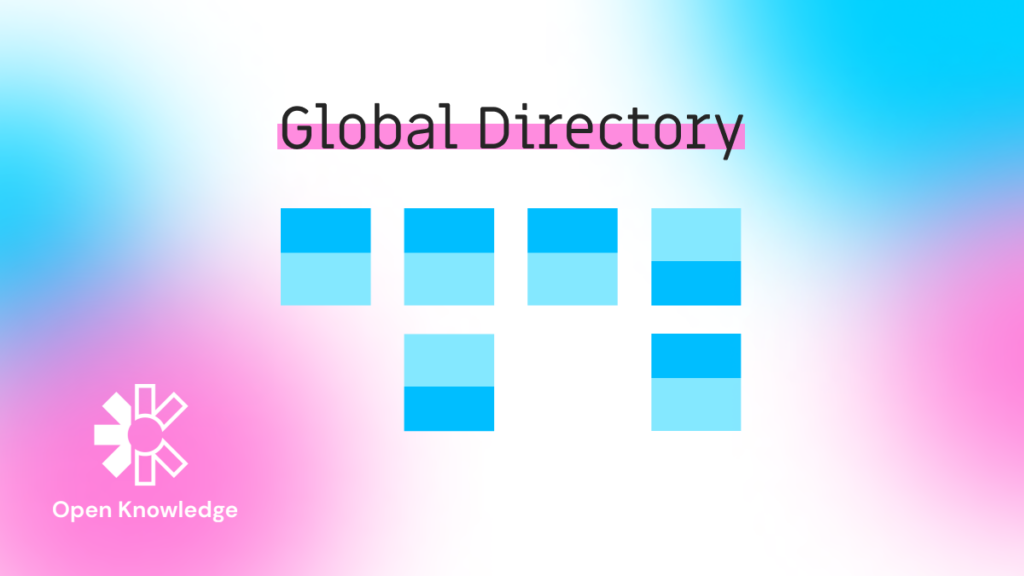 The other one is the Open Knowledge Global Directory, a global and multilingual excellence cluster of leaders of the open movement, carefully selected by the Network, reflecting our will to become the place where the whole open movement is convened. For now, you can get in touch with people from 25+ countries speaking 15+ languages, and growing.
You can check out the Directory here: https://network.okfn.org/specialist/.
---
How can I join?
Get in touch if you want to join the Open Knowledge Network! You can drop us an email at network@okfn.org. Everyone is welcome. We are always looking for friendly faces and open enthusiasts from anywhere in the world to make the Network stronger, better (and merrier!). No special skills or background are needed — just an interest in open knowledge.
We have very exciting plans for 2023, and we can't wait to let you all know about them. Stay tuned to know more.