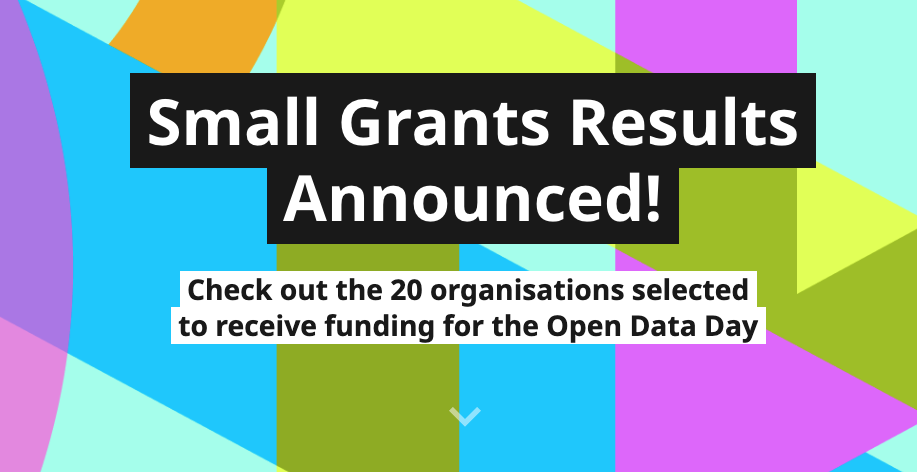 We at the Open Knowledge Foundation (OKFN) are excited to announce the list of organisations that have been awarded small grants to help them host Open Data Day(s) (ODD) events and activities across the world. 
In total, we received 71 small grant applications this year from 30 countries and were greatly impressed by the quality of the event proposals.
This year the winners will receive a grant of USD 500 each to cover the expenses of their ODD event. OKFN opened the donation round with more than half of the prizes and was followed by sponsorship from Link Digital and Datopian.
These are the 20 organisations that will receive small grants (by country, in alphabetical order):
Create your own schedule
You can browse all 100+ events registered on the map and create your own schedule – filtering by city, language or theme. Some events will take place virtually, so stay tuned to see what's happening in countries other than your own.
And there's still time to organize and register your own event. Not sure how? We help you here.
About Open Data Day
Open Data Day is an annual celebration of open data all over the world, where we gather to reach out to new people and build new solutions to issues in our communities using open data.
Groups from around the world create local events on the day where they use open data in their communities. It is an opportunity to show the benefits of open data and encourage the adoption of open data policies in government, business, and civil society.
Need more information?For more information, you can reach out to the Open Knowledge Foundation team by emailing opendataday@okfn.org. You can also join the Open Data Day Google Group to ask for advice or share tips and get connected with others.