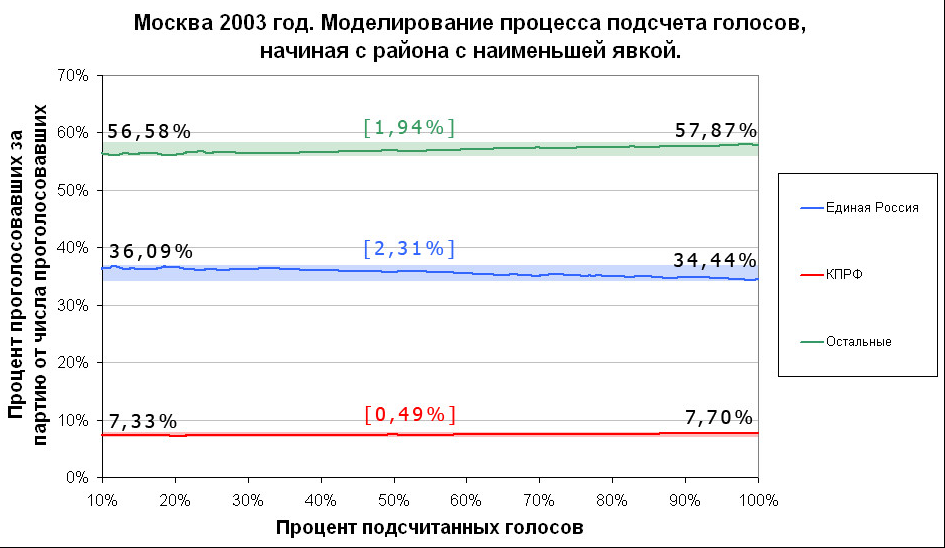 Last Friday the OKFN team had a nice and spontaneous talk about election data. It went something like this:
Evgeny Karev started off the conversation by talking about how he has always been interested in election analysis, and how he and others from their team were able to use raw election data to identify suspicious elections. He notes that this method doesn't work for all cases, but it can be effective in situations where there is clear visual evidence of fraud. He proposes that creating an electoral data package (for Frictionless) and some tools to visualise election fraud could be a good project.
I (Patricio del Boca) suggested that having a standard for election data is necessary. In the past, many efforts have been isolated or private, making it hard to trace their conclusions. I support Evgeny's idea of creating an electoral data package, and caution that focusing only on proof of suspicious situations can be a "double-edged sword"; it could backfire and be used to create misinformation campaigns to delegitimize the electoral process.
Evgeny responded by explaining how his tool works, and how it can help journalists flag suspicious elections for further investigation. He noted that his tool is designed to make raw data more understandable, which can be helpful in situations where there is clear visual evidence of fraud. He also clarified that his idea for tools is to be looking for suspicious cases but not making verdicts.
I agreed with Evgeny, but he also stressed the importance of having political scientists analyse the data. He notes that technology should be used to make data available for political scientists to analyse, rather than trying to solve problems solely with technological tools. He concluded by saying that after many years of experience, he thinks that the role of technology should be to make data available and let political scientists do the rest.
Edgar Alvarenga then spoke up and added: "This is a really good discussion and a lot of food for thought. I did some research and found some interesting initiatives such as the non-profit organisation OASIS that created the Election Markup Language. It would be interesting to know if this standard is being used somewhere and if not, the reason why. I also discovered the https://openelectiondata.net/en/ that has a lot of interesting datasets or overview on how open the electoral process is in different countries."
Instantaneously, Lucas Pretti added a comment to the conversation, expressing his support for the idea and suggesting that it would be a great topic for a public blog post and making this a public conversation.
And here we are.
At this point, we are sincerely interested in collaborating with the Open Knowledge Network to support the development of a standard for election data. We believe that standardising the way governments publish their election results is crucial for developing tools to strengthen democratic processes.
What are your thoughts on this matter? Are you aware of any efforts or communities currently working on this standardisation? Would you like to continue this conversation?
Let's Talk!