Open Data Day is a yearly celebration of open data all around the world. This year, Open Knowledge Somalia organised serial training and workshops for the local community in Mogadishu to promote the use and accessibility of open data and highlight the importance of open data and its potential to empower citizens, inform policy decisions, and drive innovation. The theme of this year was open data on artificial intelligence.
There were two separate training workshops (one virtual and one in-person) with the aim of raising awareness of open data and contributing to the development of open data resources.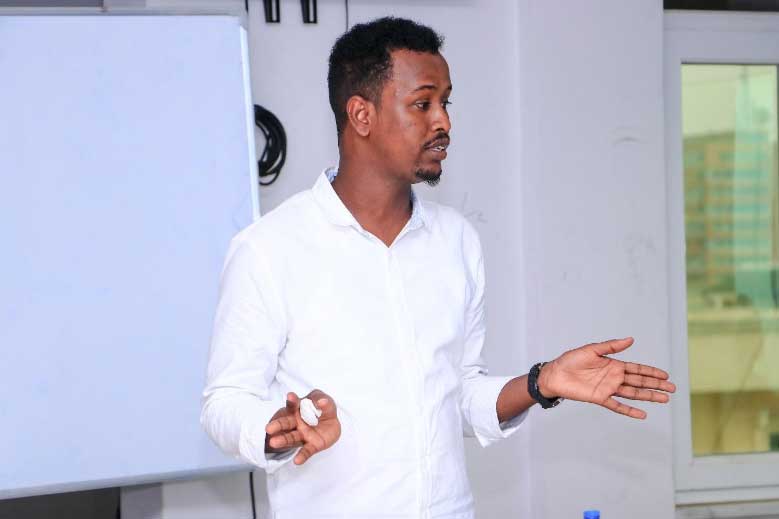 The first training workshop was held on March 14, 2023, at the Zamzam University of Science and Technology Campus, which sponsored the event. The workshop covered various topics such as the importance of open data, AI, robotics, data analysis, and visualisations. This training was facilitated by Abdiaziz Hassan Ahmed from Zamzam University and Nor Hussein Muhumed from the Open Knowledge Somalia team. Participants gained valuable knowledge and skills related to data management and analysis, which can be beneficial for both individuals and organizations.
On March 19th, 2023, the second training session was conducted online. Many participants from different organizations benefited from the training which was titled "Unlock the power of AI: An elegant introduction to Machine Learning". The trainer was Ustad Ubaid Mohamed Dahir from SIMAD University. This training was intended to assist professionals in gaining a deeper understanding of the sophisticated subject of machine learning, and participants from various fields learned how machine learning can be used in various industries, including finance, healthcare, and marketing.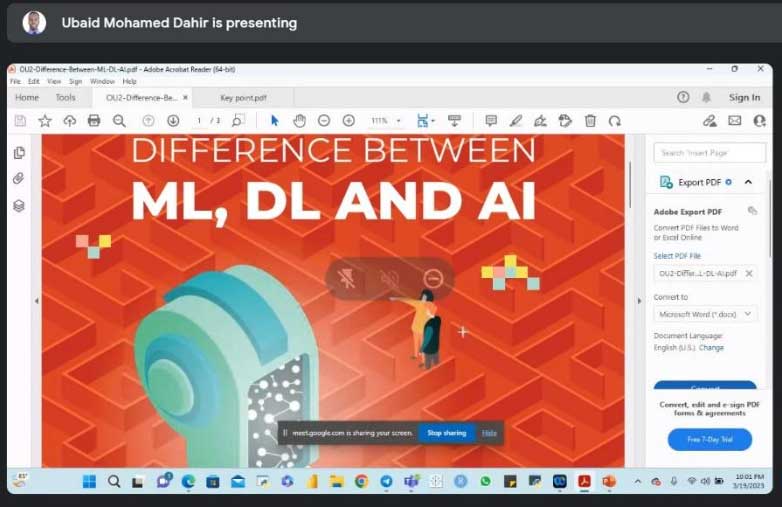 In conclusion, the training workshops were a remarkable achievement, and on behalf of the OKsomalia team, we would like to thank all the participants and trainers for their contributions. Additionally, we also would like to thank Zamzam University for sponsoring this event.