On 16th June 2023, the Open Knowledge Network's chapters from Germany, Finland, Sweden, Japan, Nepal, Brazil, and Greece joined the Opendata.ch 2023 annual forum organised by the Switzerland chapter at Karl der Grosse, Zürich.
Opendata.ch forum is Switzerland's leading conference on open data and open knowledge, which brings together a diverse community of data enthusiasts, experts, and stakeholders in a highly anticipated event aimed at advancing the open data movement. Experts from research, business, government, politics, journalism, and civil society joined the forum to discuss the impact of open data and knowledge on transforming our world for the better.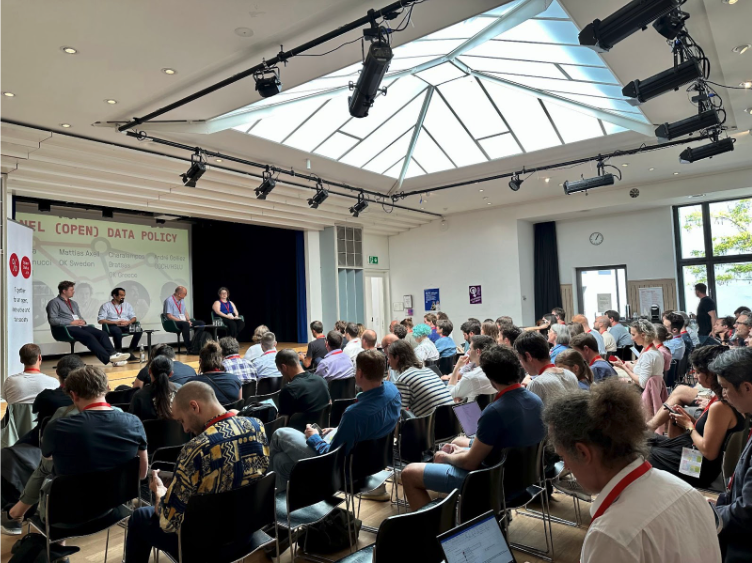 The forum began with welcome remarks by Jacqueline Fehr, Government Councillor of Zürich, and Opendata.ch's president Andreas Kellerhals with around 100 guests from different backgrounds. The event was packed with exciting parallel workshops, presentations, and lightning talks, and also featured a plenary talk with OKFN Network members at the "International Panel on (Open) Data Policy".
Fernanda Campagnucci from Open Knowledge Brazil, Charalampos Bratsas from Open Knowledge Greece, and Mattias Axell from Open Knowledge Sweden spoke about the current status of open data policy in their country, sharing their experience in promoting open knowledge and their hopes for a better future. The panel was moderated by André Golliez from HSLU / Zetamind.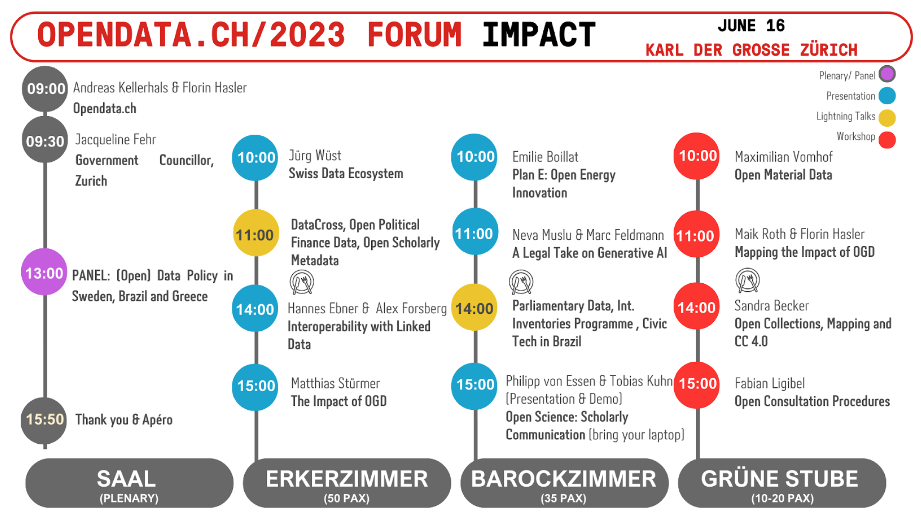 Fernanda Campagnucci from Open Knowledge Brazil also gave a lightning talk on Querido Diário: Open Government Gazettes in Brazil. Querido Diário uses technology to release the contents of the official gazettes of Brazilian municipalities to bring citizens closer to the actions of people in power and was recently featured at the Nobel Prize Summit 2023.
The forum ended with a thank you note from Florin Hasler, Director and Darienne Hunziker, Community & Events Manager at Opendata.ch.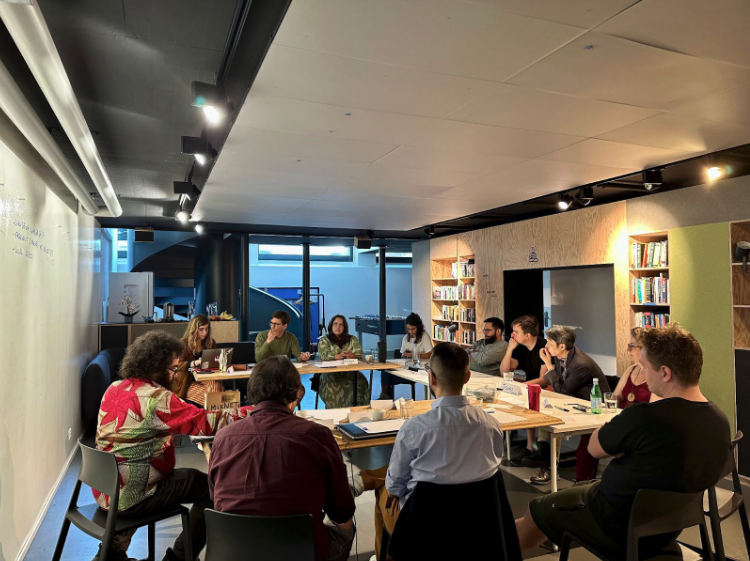 Before joining the Opendata.ch 2023 annual forum, on 15th June, the Network members also engaged in a preparatory meeting at LIIP, where they sat down to discuss and explore the potential way forward for the OKFN Network. More detailed outcomes from the Network meeting will be shared in the coming days. If you are interested in being part of the Open Knowledge Network, please check out the details here to join us.