Thanks to our smashing new designer Kat Braybrooke and the wit and design skills of the community, the OKF now have a new range of T-shirts (including women's fit and re-adaptations of the old classics!) available via the OKF spreadshirt shop.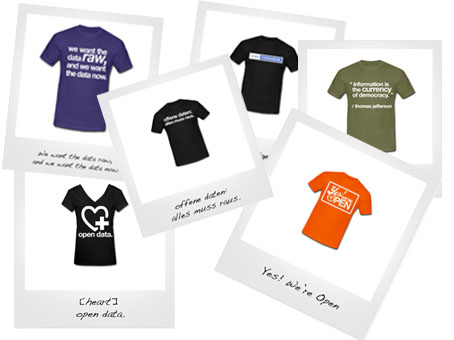 Congratulations again go to Hans Overbeek for his winning "Yes, we're Open" design. Thanks to Arn van der Pluijm for scaling the image.
The designs are all available in a range of colours.
We hope that more people sporting the thought-provoking slogans will help to spread the word about Open Data and a donation from the sale of every T-shirt goes to support the Foundation's work.
So, if you are curious to see more and keen to support the OKF's work, check out the designs
Lucy is a free range "tech-translator", blogging about her work at http://techtohuman.com/.
Formerly, Lucy worked for Open Knowledge leading School of Data, co-editing the Data Journalism Handbook and coordinating the OpenSpending community.