We're excited to announce details of the three keynote speeches at the Government Linked Data Workshop, which will be taking place at this year's Open Government Data Camp in Warsaw! Get your tickets here.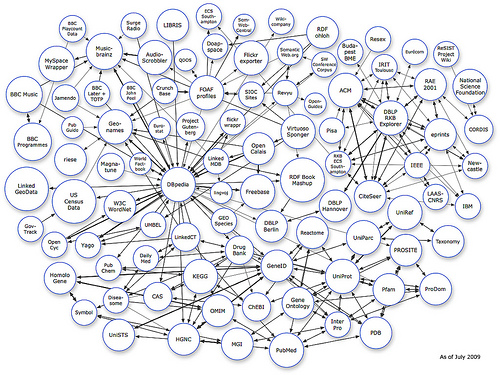 ###Why Share and Who Benefits? A Progress Update on the W3C Government Linked Data Working Group and the Value of Linked Data
Bernadette Hyland, W3C Government Linked Data Working Group, and 3 Round Stones CEO, USA.
A revolution in data sharing is underway. This revolution uses the latest in Web standards to publish structured data to the Web in an open, extensible and reusable way. Linked Data allows for the publication of open government information alongside information from non-governmental sources to make a database of the World Wide Web.
Governmental transparency is a hallmark of governments that are responsive to their people. Too often, we have seen data held closely in archives or published in ways that prohibit its context from being discovered. The publication of open government data using Linked Data techniques, used internationally, has the potential to allow the increase of governmental transparency in a cost-effective manner.
The World Wide Web Consortium's Government Linked Data Working Group is chartered to produce standards and document best practices for the publication of governmental data. The Government Linked Data Working Group is part of the W3C's eGovernment Activity and closely coordinates with the Semantic Web Activity.
All governments have large data challenges. They have become even more challenging in this period of fiscal austerity. The use of Linked Data techniques allows governments to publish more, reuse more and combine more data for a fraction of the cost of older methods. We invite you to join the W3C Government Linked Data Working Group in its efforts to pave the way to a better world, in which governmental data may be combined, reused and repurposed for the good of all people.
###The Open Data Strategy of the European Commission
Luca Martinelli, European Commission, EC DG INFSO, Luxembourg.
Luca will provide an overview of the Commission Open Data strategy, including regulatory aspects (e.g. the Directive on the re-use of Public Sector Information), deployment actions (such as the setting-up of a Commission and of a pan-European open data portal) and EU co-funding of ICT research around the "data challenge" and linked data in particular.
###From Open Data to Linked Open Data, the LOD2 project and the respective use cases: publicdata.eu and public procurement.
Martin Kaltenböck, LOD2 project and Semantic Web Company CFO, Austria.
Martin will give an overview of the path and the basic principles from open data to linked open data following the 5 star model defined by Tim Berners Lee and will point out the benefits of going into the direction of Government Linked Open Data in the areas of meta data and data by putting data / content in context. He will present the EU project LOD2 – Creating Knowledge out of Interlinked Data – and will showcase 2 use cases of LOD2: publicdata.eu as well as linked data in public procurement.
Theodora is press officer at the Open Knowledge Foundation, based in London. Get in touch via press@okfn.org