The following guest post is by Lisa Cornish from data.gov.au, who'll be at the Australian Satellite Event at the OGD Camp. Early Bird tickets are still on sale, and you can get them here!


The Australian Government Information Management Office will be hosting an Australian satellite event in support of the Open Government Data Camp 2011. This
event, to be held in Canberra on 21 October 2011, will include a case study of a government
agency's experiences publishing data on data.gov.au and will also include a forum to discuss open
data best practices and the direction for Australia.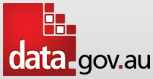 In keeping with the objectives of the Open Government Data Camp, we will discuss:
Building consensus – What should be the core open data principles and values for all Australian governments?

Building community – How can Australia contribute to the international open data community?

Sharing ideas – What is the future for open data in Australia and how can we do thing better?

Making things – Projects, plans and codes: what is the role of Australian open data portals?
Due to timezone differences, we will not provide a live stream or podcast of activities occurring in Warsaw. However we will collate feedback for the Open Knowledge Foundation to contribute to the overall outcomes of the Open Government Data Camp.
Attendance to the event is open to public servants and other interested individuals. To register for the event, please visit the registration page on data.gov.au.
If you can't be there, still get involved – send feedback and comments to the data.gov.au team directly. Your views are important!
Theodora is press officer at the Open Knowledge Foundation, based in London. Get in touch via press@okfn.org