​

How do we measure social progress? Academics and international institutions have struggled with employing measures of human development which go beyond GDP per capita: education, health the the economy, but then what values do we attach to these?
In countries like Italy stark regional differences have dominated over time. Particularly in times of fiscal austerity when the country attempts to recover from an economic crisis with major social consequences, seeing how and why the South and the North differ is an important step in a consensus-building process to find solutions and realise collaboration with the citizens.

The Open Economics Working Group of the Open Knowledge Foundation released YourTopia Italia – an application which gives the users a chance to input their priorities in eight categories of socio-economic progress:
Labour Market
Education
Health
Environment and Energy
Science and Research
Household Income and Inequality
Public Safety
Social Life
Each category is comprised of sub-indicators e.g. Neighbourhood Safety, Income Inequality, Problems with Air Quality or Friends Networks. While the Northern regions fare rather well in most indicators, which are highly correlated with income per capita, Social Life seems to be better in the Italian South, where more people get married, fewer people separate and more people meet friends in their free time.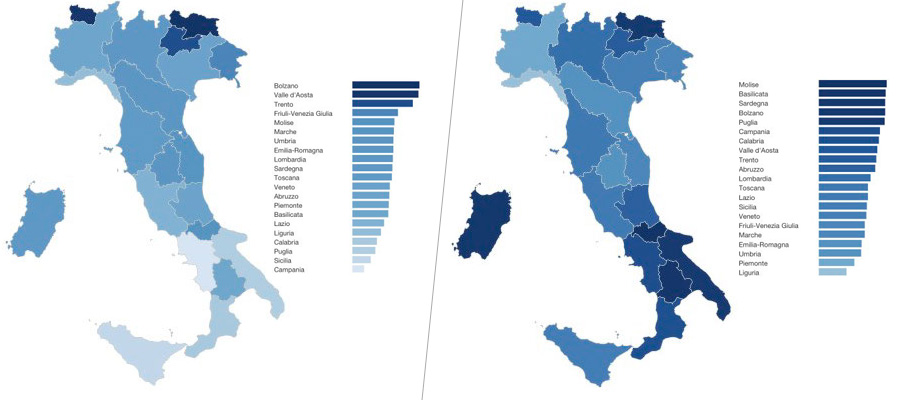 YourTopia Italia gives a chance to the user to adjust weights of their personal priorities and see how the map changes when some indicators are excluded altogether. A timeline visualisation also gives the perspective of how Italian regions have developed over time.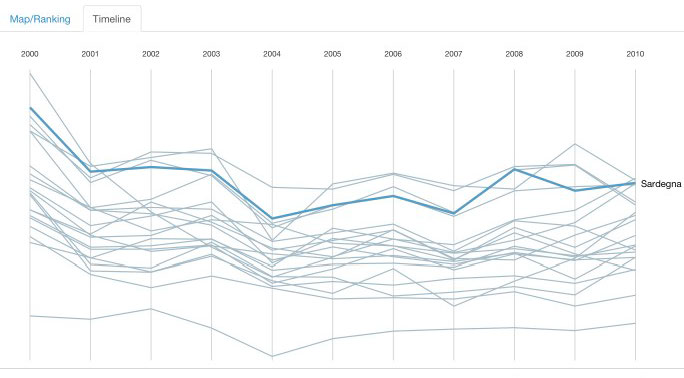 All YourTopias can be saved and shared through social media.
So, join our efforts: go to italia.yourtopia.net and define the YourTopia that reflects your vision of social progress!
The application was created with a dataset assembled from istat, and the source code of the application is released under an open license. This project is a result of a team work effort and follows up on ideas initiated during the Open Economics Hackday in January this year.
Velichka is Project Coordinator of Open Economics at the Open Knowledge Foundation. She is based in London, a graduate of economics (Humboldt Universität zu Berlin) and environmental policy (University of Cambridge) and a fellow of the Heinrich Böll Foundation @vndimitrova