Sign up for monthly updates to your inbox here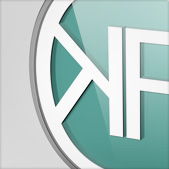 Howdy! And welcome to your monthly spotlight on the Open Knowledge Foundation. There's a whole load of stuff coming up as always, with our community becoming ever more global and ever more active – find out some of it below. It's just 2 weeks until we'll all hang out in Geneva, so have a good fortnight and see you very soon!
Oh and here's something fun for you: check out the new animated GIFs section on the Public Domain Review. It's open to submissions – what can you make?
2 Weeks to OKCon!

That's right – only two weeks left until we hit Geneva. The schedule has been finalised, the bursaries awarded, and the pizzas ordered in! (…okay, not the last one, but you get the picture…)
Thanks to its Geneva location, the year's biggest open knowledge event is set to be a groundbreaking moment in open government and open development. It will bring together representatives from a wide range of UN agencies, as well as government bodies, with technology activist, civic entrepreneurs and data designers – a potent mix for effecting real change.
You can see a selection of our main speakers (more to come!) at a glance, and visit the OKCon website to discover more about what's going to be happening. And if you haven't got your tickets yet, there's still a small number available – grab them quick!
We're super excited to see you all – check out this video from our community to get you in the mood!
Campaigning
Governments around the world are currently pondering a key concern for global financial transparency: whether registries of beneficial company owners should be published as open data. Beneficial owners are the people who actually benefit from the operations of a company – as opposed to the sometimes irrelevant listed owners. This information is clearly of profound public interest, and its publication as open data is imperative in the fight for greater corporate accountability around the world.
Over the coming months we will be working with advocates and organisations internationally to ensure governments make the right decision on this crucial issue. Join the openspending list to find out how you can help the campaign.
Coming soon…
The Open Government Partnership Annual Conference is coming to London on the 31st October and the 1st November. We're busy preparing for it, and especially for the one day civil society event which will precede the main conference, and which we're helping organise. If you want to be there, pre-register now for updates as they happen.
The new round of Panton Fellowships have been awarded! We can't reveal names yet, but keep your eyes on the blog for all the details of this year's open science pioneers. We're looking forward to seeing what they make of the legacy of last year's fantastic Fellows.

Fancy being the curator of the School of Data Handbook? "Librarians" needed: We've been producing loads of material and publishing it via the blog – we need people to take them, librarian-style and pull them into the Data Wrangling Handbook and course pages. We'll organise several librarian sprints over the next couple of months, so if you want to join the team to make the Handbook your baby, give us a shout on schoolofdata [at] okfn.org
And from our Local Groups: the Irish Local Group are planning a hackathon on 28th September to work on a CKAN portal, amongst other things; in Indonesia on September 4th there's going to be an open data meetup in Jakarta, with a special appearance from our founder Rufus Pollock; OKF Deutschland are hosting their first hack day for young people on the 7th and 8th September in Berlin; and in Argentina Friedrich Lindenberg will be joining the crew in Buenos Aires on 3rd September for an OpenSpending meetup! Phew – keep up with the international community on the global feed.
Open Economics

There are a few updates from the very cool Open Economics project, which aims to bring openness, transparency and open access to economics. This month they completed work on the Open Economics Principles, and since the launch have already received 178 signatures as well as one institutional endorsement from the World Bank' Data Development Group. They've also recently built a prototype for the storage and search of econometric results, which they're calling Metametrik. In a world of rapidly increasing data availability, Metametrik allows researchers to find relevant sets of papers based on a whole load of variables, including dependent variable, independent variable, model, controls, journal, year, authors, JEL codes and key words. Find out more here.
And as the Open Economics project comes to the end of its first phase, Velichka has shared the story so far on the blog – have a read for an inspiring example of the progress the can be made in a single domain of openness in a short space of time. What's next?
Theodora is press officer at the Open Knowledge Foundation, based in London. Get in touch via press@okfn.org