Something we've been talking about more and more often in the Open Knowledge Foundation and frequently together with friends from other open communities is: how to team up and make the most of each other's experience to achieve our most ambitious shared goals of openness and inclusivity?
We're still working on the answer (with you!) but something we agreed on as a good start was, simply- let's work on a project and make it happen together. And Mozilla Festival popped out from the calendar just at the right time.
If you don't know Mozilla Festival, we can only recommend it. It's a 2-day event full of workshops and hacks in a crowded venue full of people aiming to build together the future of the open web.
And this year the Open Knowledge Foundation was representing in full effect!
The day before the event, taking the chance to meet so many other friends in town for the festival, we organized Hit the Road Map: A Human Timeline of the Open Education Space – a working meetup with School of Open, Creative Commons, P2PU, FLOSS Manuals Foundation to flesh out a timeline of the history of open education. Check out how it went and how long our butcher-paper-timeline was.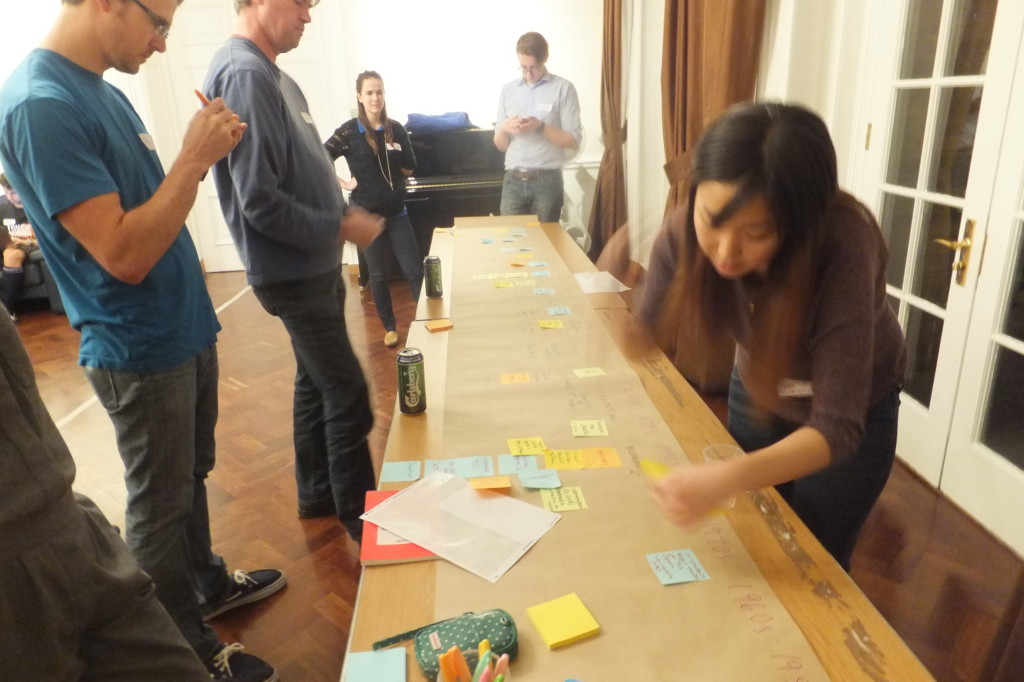 Katelyn, Sander, Billy (Creative Commons) and more timeline-ing the history of open education.
The Festival opened with a Science Fair presenting a fine selection of great tech/ scientific/ open projects. Our very own Marieke was the host of the LinkedUp Project booth, spreading the word about the project's new data challenge, the Vidi Competition.
And on October 26, the festival was on!
Open Knowledge Foundation folks could be found everywhere – 11 staff members and many more community members were running sessions, networking with the brilliant people populating the building and spreading the word about open knowledge, our (wearable) open badges and everybody's Open Knowledge Festival (yes, we were at a festival and were already thinking about the next one – never enough!).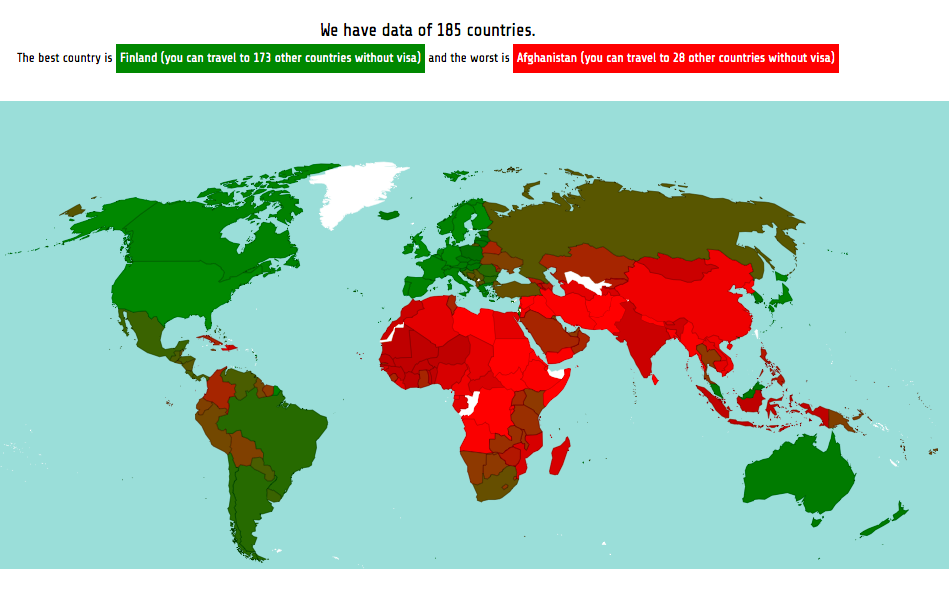 Map created by Berto.
A round-up of the work we've been involved with:
More write-ups from our joint sessions: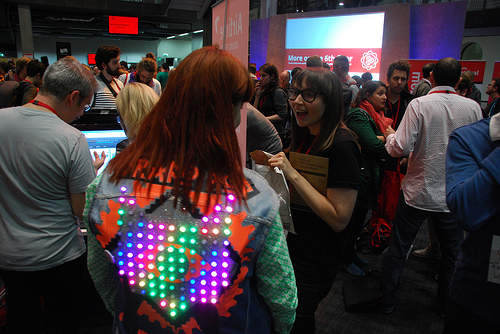 Picture of Beatrice with Sourcefabric's Lisa and her Arduino-powered biker jacket courtesy of the Webmaker Tumblr.
So what to do now? Get ready for the next project to team up, work and party together – and we have dates: Open Knowledge Festival, 15-18 July, 2014, Berlin. Sign up on the festival homepage to be notified about its next steps and start thinking about the most wonderful proposals to submit with your crowd – the stronger the team, the bigger the fun!