Open Data Day is coming! On February 22, 2014 in a timezone near you!
What is it?
Open Data Day is a global community initiative to make and spread open data.
People from all around the world gather together online or in person to make things with and around open data. Anyone is invited to get involved – from curious citizens to journalists, coders to scientists, designers to data wranglers.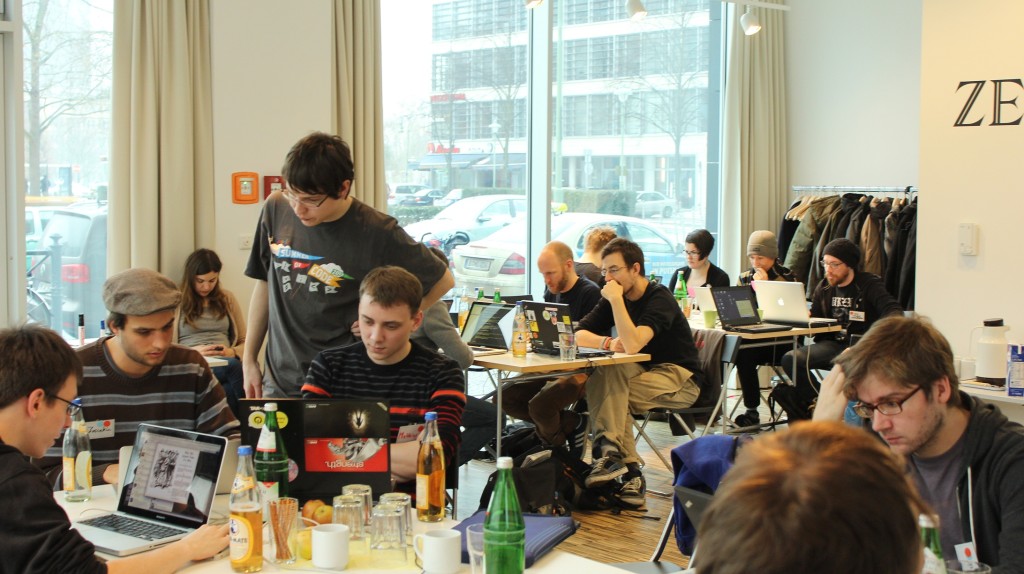 How does it work?
The Open Data Day events can have any kind of format / length and theme, but should all be connected by a couple of basic principles.
The events should happen on the same day – the next one, on February 22, 2014
The events should be inclusive and welcome diversity (epistemic, geographic, socio-demographic, of language and gender) – our movement is stronger when it is broader

Anyone can organise an event – add your name and online/ in person event to the wiki. For in person meetups: let's try to keep it to one event per city, to maximize the local community's strength. (Find tips on types of events in the Open Knowledge Foundation Event Handbook and in this post by our friend Michelle Thorne of Mozilla.)

Hacks and meetups should all involve open data

Show and share – each event should come up with at least one demo, brainstorm, proposal, to share online with the Open Data Day crowd (adding links to post-event materials, including pics and blog posts, to the wiki is warmly recommended). We will investigate more online spaces soon.

Virtual party – we aim to connect globally. Are you in a location with no in person event? Join us online via IRC, Hackpads or more (more details and links coming soon)
Some 2014 event examples? Take a look at this event organised in Washington DC at The World Bank. And did you already see the Open Data Day Japan website just launched today?
Call to action: Help build Open Data Day!
The Open Data Day wiki needs to be prepped and polished to rock the 2014 action plan.
We're looking for stellar volunteers to help us with this. Skills required:
knowledge of Wiki management
ability to work with WordPress
design skills
mapping skills
Willing to help the wiki sprint? Get in touch with our very own
Heather Leson.
We'll get this ready as soon as possible for everyone to add their Open Data Day events!
If you need some help planning your event, please do connect on the OKFN – Discuss mailing list or Open Data Day mailing list. Next week we will share some resources and planning help for local organizers.
Ready to open up data? Join the party!
As the Open Knowledge Foundation's Events Manager Beatrice leads the team organising OKFestival 2014 (Berlin, July 15-18 – see you there!). Furthermore, she coordinates other Open Knowledge Foundation events working to expand the organisation's global network through a variety of in person and online actions and formats.
She's also a core member of OpenTechSchool, a community initiative offering free programming workshops and meetups. Follow her on Twitter @beatricemartini.