We know you're as excited as we are about this year's Open Knowledge Festival, which will be taking place in Berlin from 15th – 17th July. Today, we're pleased to unveil the new website for the event which includes the festival ticket shop, details of how to contribute to the programme and other key information about the event.

OKFestival 2014 builds on many years of successful international open knowledge events hosted by the Open Knowledge Foundation – including OKFestival 2012 and OKCon 2013 – to create a meeting that's focused on turning knowledge into positive action. We hope to see you in Berlin this summer!
Tickets now on sale!
You can now buy earlybird tickets for OKFestival for 120€ per person. This includes the evening event on the 15th and both full days of the festival on the 16th and 17th. There are only a limited number of these tickets, so make sure you don't miss out!
Once the earlybird tickets have gone, regular tickets will be released at 150€ per person. If you're a student, we're also offering tickets at a discounted rate of 100€ – you'll need to show a valid student ID when you collect your name badge at the festival.
If you're attending on behalf of an organisation, then the 350€ business ticket is the right one for you. As well as giving you food and drink vouchers, and a Berlin tour, the ticket is also transferable, meaning that you can let us know if you're attending on one day of the festival and a colleague will be using the ticket on another day.
If you've got any questions about buying tickets, take a look at our ticket FAQs. If you've still got queries, you can get in touch with us directly: tickets@okfestival.org.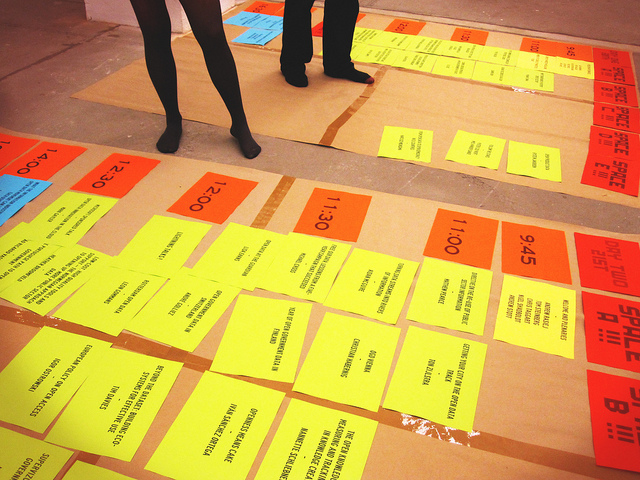 Contribute to the festival programme
We'll be sharing more information about the different topic streams that will form the structure of the OKFestival programme soon. We'll then be asking for session proposals for each of the streams. So if you've got ideas about a discussion that you'd like to lead, a hack that you'd like to wrangle, or a group of people that you'd love to bring together to swop knowledge, please start shaping your ideas ready to let us know about them.
We're also keen to see fringe events hosted in Berlin on the days around the Festival. These might be longer hacks, workshops or social events. While we won't be able to provide a venue for these events, we'd love to hear from you if you're thinking of putting one together.
Financial aid programme
OKFestival is a great opportunity to bring together an international crowd of open knowledge enthusiasts. To make the event as accessible as possible to all who would like to join us in Berlin, we're offering financial aid packages to cover admission, travel and accommodation costs for a limited number of attendees. For more information on how to apply, keep an eye out for an announcement about the programme soon.
Sponsorship
OKFestival is made financially possible thanks to the generous support of sponsors. If you'd like to find out more about the opportunities to contribute to the event, please get in touch with us at sponsorship@okfestival.org.
As the Open Knowledge Foundation's Events Manager Beatrice leads the team organising OKFestival 2014 (Berlin, July 15-18 – see you there!). Furthermore, she coordinates other Open Knowledge Foundation events working to expand the organisation's global network through a variety of in person and online actions and formats.
She's also a core member of OpenTechSchool, a community initiative offering free programming workshops and meetups. Follow her on Twitter @beatricemartini.