Now that the OKFestival website is live and tickets are on sale, we can share more details about the narrative streams that will run through the event. We're also pleased to open the call for session proposals at this time.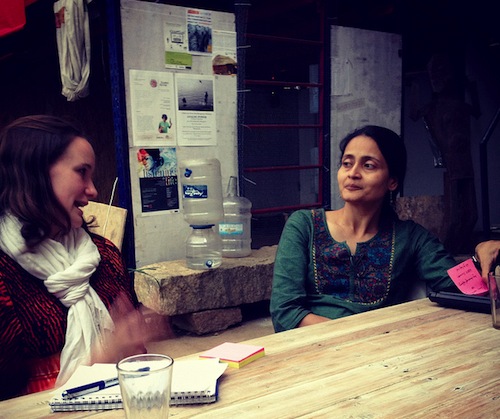 A Theory of Change
The programme for the 2014 edition of the festival is fuelled by a theory of change. Using this theory as our outline, the event provides an ideal opportunity for the open movement to come together to co-create the roadmap that will guide its next steps.
Our Theory: we believe that Knowledge, Tools and Society are the levers of Change. As such, Knowledge, Tools and Society will be the three streams that form the architecture of the programme.
Knowledge: Knowledge informs change. At OKFestival we're keen to discuss ways of unlocking, expanding and sharing knowledge through open access, open research data, open educational resources, open science, data journalism and campaigning, data visualisation and literacy.
Tools: Tools enable change. We'll be discussing facilitating the flow of knowledge through non profit technology, open source software, open hardware, design, architecture and urban planning.
Society: The group(s) who effect change.  Topics may include designing institutions, building communities and protecting environments. Additionally, powering economies through open government, transparency, open tech businesses, open development, open education, open culture, open sustainability and open economy will feature on the programme. Security and privacy-related topics also fit into this stream.
The festival will weave together these three streams of open knowledge innovation and impact. Each session will go deep within its realm as well as identifying interdisciplinary features that span different domains or disciplines.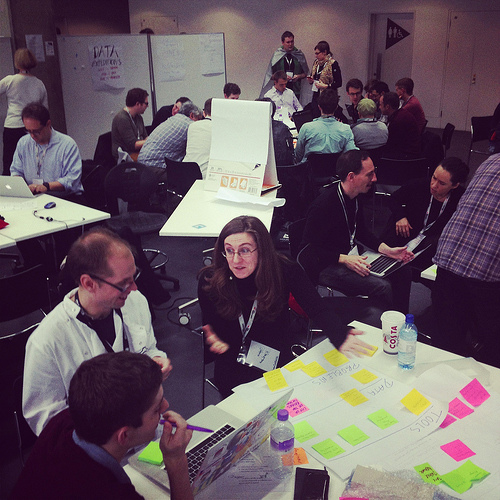 Submit your proposal
Never facilitated a session at an event before? Don't let that stop you! We encourage proposals from folks who don't often attend events and we're ready to support you to run an awesome session. All you need to do is complete the form here by March 16, 2014, 23:59 CET.
We will be hosting two information hangouts on Proposing OKFestival Sessions in March. Follow us on Twitter, Facebook, or sign-up for our newsletter to learn more about them.
Please share this call far and wide!
The selection process
Once the deadline for proposals has passed, all submissions will be reviewed by the Programme Team. The proposals that we'll select will consider:
Does the proposal advance the overall goal of the event and agenda (see the festival's theory of change)?
Does the proposal give concrete value to participants via its proposed outcome?
Does the proposal offer unique benefit to the agenda?
Is the proposal interactive? Hint: slides and lectures strongly discouraged
Does the proposal value and build on OKFestival's principles of inclusivity and diversity?
If you'd like some more guidance, check out our Programme FAQs. You can also find out more about the Programme team under the Programme tab.
Looking forward to hearing your ideas about how to shape the programme at this year's festival!
Key details at a glance
Event: OKFestival 2014: 15 – 17th July in Berlin.
Deadline: The deadline to submit your session proposals is March 16, 2014, 23:59 CET.
Tickets: Earlybird tickets are currently on sale. Session coordinators will need to purchase a ticket to attend the festival so don't miss out on the limited number that are on sale at the reduced price!
As the Open Knowledge Foundation's Events Manager Beatrice leads the team organising OKFestival 2014 (Berlin, July 15-18 – see you there!). Furthermore, she coordinates other Open Knowledge Foundation events working to expand the organisation's global network through a variety of in person and online actions and formats.
She's also a core member of OpenTechSchool, a community initiative offering free programming workshops and meetups. Follow her on Twitter @beatricemartini.