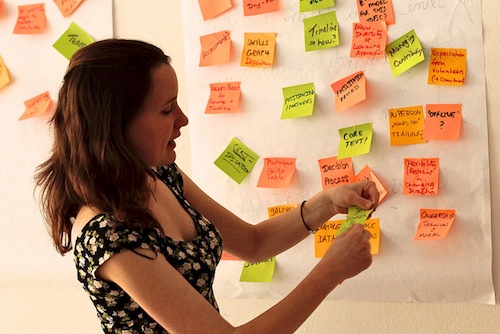 Event: OKFestival – July 15-17, 2014. Berlin, Germany.
Call for Proposals: Find the call, FAQs and the submission form here
Deadline: Deadline extended! New deadline to submit your proposals is March 30, 2014.
Tickets: Early Bird tickets are now on sale!
This year's OKFestival Call for Proposals was due to end on Sunday and our spreadsheets were filling up with dozens of amazing session amazing sessions ideas over the last few weeks. We've had lots of questions from you about your proposals, answered heaps of Twitter messages asking for hints about the best way to design a workshop, and hosted live helpouts to talk about how you can collaborate with each other.
So, excited by your enthusiasm and fuelled by your contagious energy, we have decided to extend the deadline for this year's proposals.
You now have two full extra weeks!New deadline: March 30. And this time we're serious!
Keep sending your brilliant, groundbreaking, collaborative proposals. We're looking forward to reviewing them all!
As the Open Knowledge Foundation's Events Manager Beatrice leads the team organising OKFestival 2014 (Berlin, July 15-18 – see you there!). Furthermore, she coordinates other Open Knowledge Foundation events working to expand the organisation's global network through a variety of in person and online actions and formats.
She's also a core member of OpenTechSchool, a community initiative offering free programming workshops and meetups. Follow her on Twitter @beatricemartini.