This blog is part of the event report series on International Open Data Day 2017. On Saturday 4 March, groups from around the world organised over 300 events to celebrate, promote and spread the use of open data. 44 events received additional support through the Open Knowledge International mini-grants scheme, funded by SPARC, the Open Contracting Program of Hivos, Article 19, Hewlett Foundation and the UK Foreign & Commonwealth Office. This event was supported through the mini-grants scheme under the Open Research theme. 
This post was originally published on Teodora's webpage: http://bit.ly/2nn6q0m
Open Data Day Chicago 2017 was a great experience for everyone.

I am so glad to be the organiser of the celebration of open data in Chicago this year. 
We were about 30 people, working on 6 projects. There were participants from UChicago (RCC, ImLab, Becker Friedman Institute), Smart Chicago Collaborative, Cook County, Google NYC, Open Source Policy Center, Cornell University, and others. Also, the background experience of the participants was very diverse: economics, software engineering, genomics, humanities, web development, and others. While the hackathon was programmed from 10 am to 5 pm, we worked on some projects until 8 pm.
More information about the event: http://wiki.opendataday.org/Chicago2017

As with any good hackathon, the day started with coffee and sandwiches. Thanks to Research Computing Center and SPARC-Science for sponsoring. 
With the opening festivities done, we started the day by presenting the 6 registered projects:

Visualising Open Data of Chicago

Taxbrain Web Application

Open Data and Virtual Reality  

Reddit Data Visualizer

Computational methods for analysing large amounts of genomic data

Exploring the data portal of Cook County
A member of each project team presented their project to the participants so anyone interested in the project could join the project team.
Kathleen Lynch, the Information Technology Communications Manager of Cook County Government presented their data portal and the work they are doing to support open data. She also presented the Chicago Hack Night event that takes places every Tuesday evening for people interested in supporting open data to meet, build, share, and learn about civic tech. After that, Josh Kalov, Consultant at Smart Chicago Collaborative presented the work they are doing to support Cook County Government, with a focus on access, skills, and data. Their work is currently focused on health, education, and justice.
Work on the projects then started. Using mainly datasets from the City of Chicago Data Portal, we analysed Red Light Traffic Violations in Chicago, and also the Beach Weather Stations. Here you can see a map we created in Python with the main locations in Chicago where the most red light traffic violations occur. Of course, the next step will be to label the locations.

We also created an application to visualise charts on Virtual Reality devices like Google cardboards. We used Three.js and D3 to create the 3D charts and Google Chrome VR.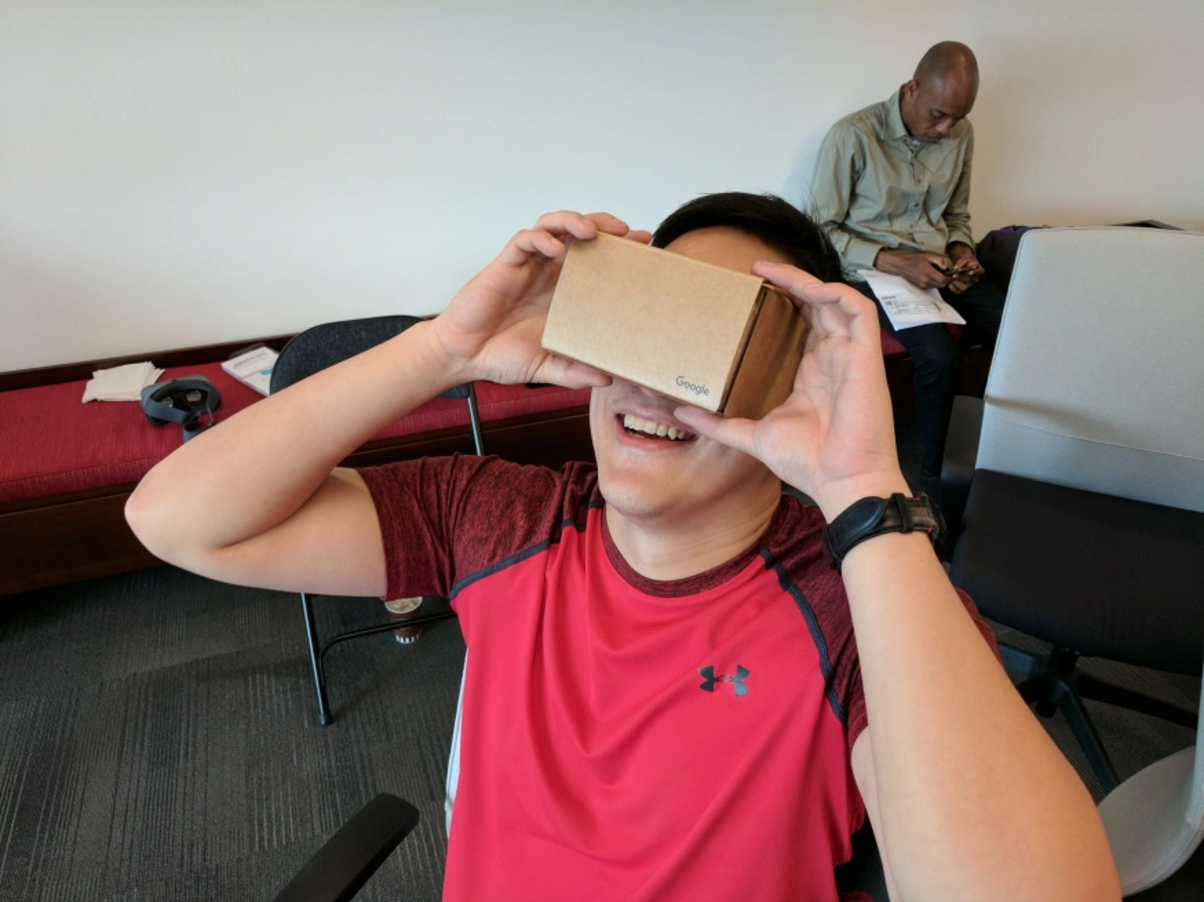 We designed some graphical widgets for TaxBrain web application, a platform for accessing the open-source tax models. Also, we learned about Tax-Calculator, a tool that computes federal individual income taxes and Federal Insurance Contribution Act (FICA) taxes for a sample of tax filing units in years beginning with 2013.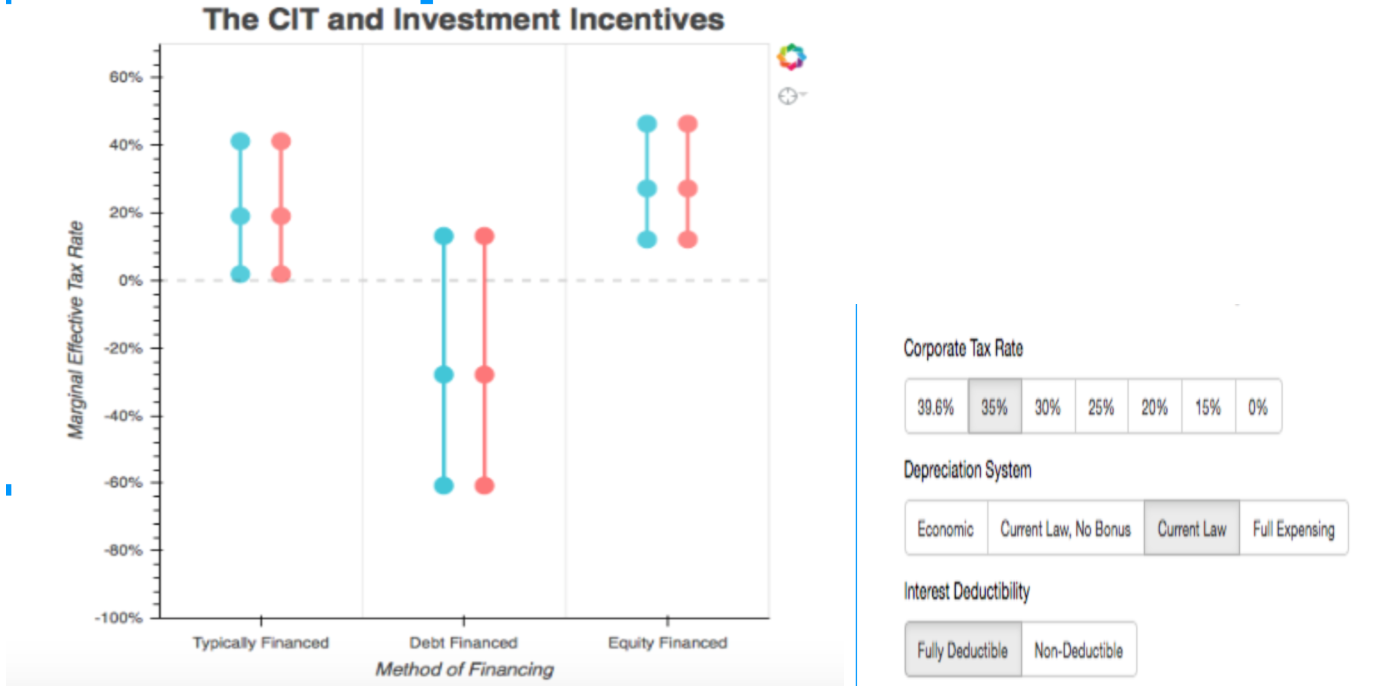 We also discussed how we can integrate the Reddit Data Visualizer with other open datasets: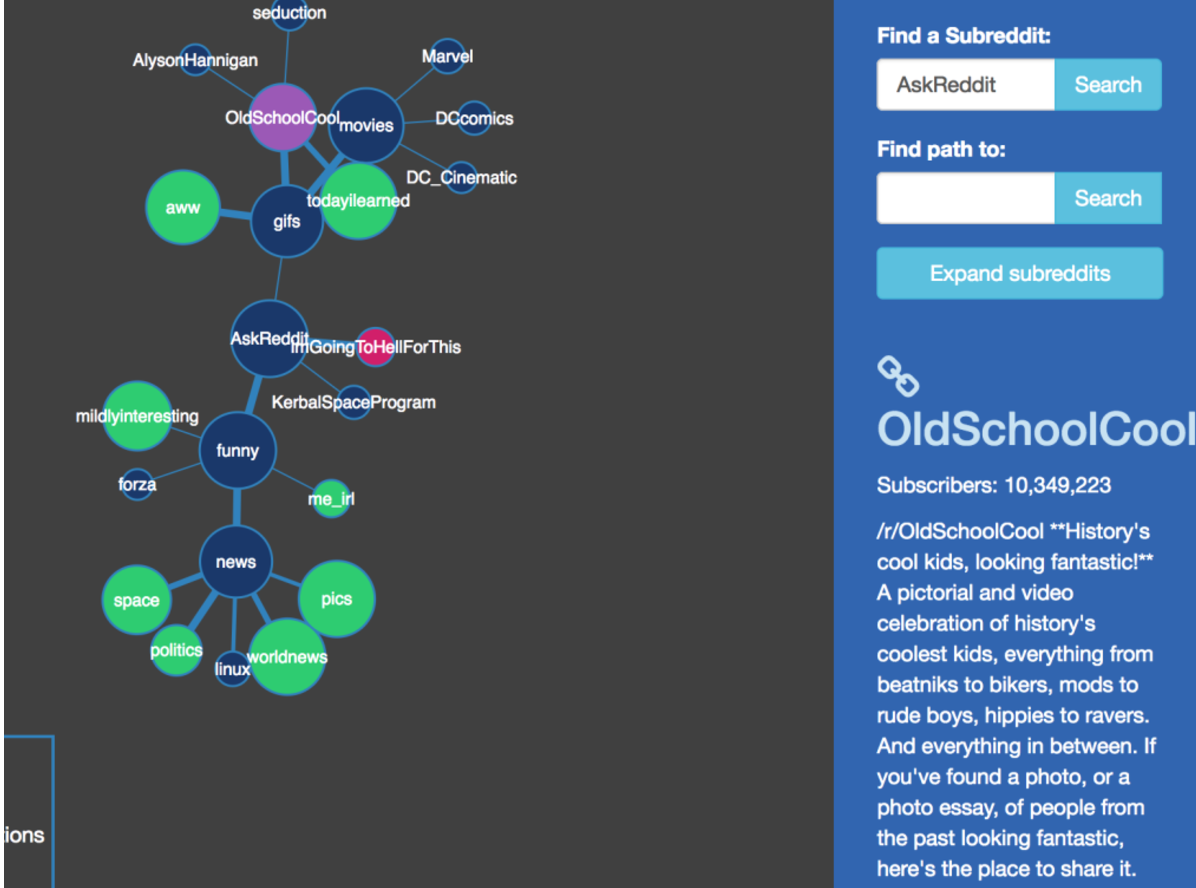 Professor Hae Kyung Im from Im-Lab at UChicago led a discussion on the Genomic Data Commons Data Portal and the prediction models offered by the tool which was developed by MetaXcan.
The projects that we worked on are all available on OpenDataDayChicago2017's Github.

After all the hard work during the hackathon, we decided to continue working after hours on some of the projects. The projects we worked were later presented at Chicago Hack Night.

All in all, the day was productive, entertaining, and educational. We celebrated open data in a pleasant way and good friendships were founded and strengthened.