This blog is part of the event report series on International Open Data Day 2017. On Saturday 4 March, groups from around the world organised over 300 events to celebrate, promote and spread the use of open data. 44 events received additional support through the Open Knowledge International mini-grants scheme, funded by SPARC, the Open Contracting Program of Hivos, Article 19, Hewlett Foundation and the UK Foreign & Commonwealth Office. This event was supported through the mini-grants scheme under the Open Data for Environment theme.
This blog has been reposted from http://spaceclubfuta.com.ng/2017/03/07/open-data-day-akure/
On the 4th of March, 2017 we at Space Club FUTA held an open data day event where we used OpenStreetMap, TeachOSM Tasking Manager, Remote Sensing and GIS tools to map garbage sites in Akure, Nigeria and track the exact location, size and type of waste. The data collected will be handed over to the agency in charge of clean up to help them organise the necessary logistics.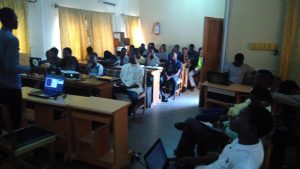 The event started exactly 10:01 am on Saturday, 4th of March, 2017 with a group of a total of 48 participants –  42 students and 6 organisers. By 10:20 am the President of Space Club FUTA Dennis Irorere gave a detailed explanation of the concept of open data. He was assisted by the past president Oniosun Temidayo; who talked about how to acquire data.
We listed the goals of the open data day event during those presentations which were:
What really is open data (for those who know little about it)

Where you can get free and licensed data, to prevent copyright violations

Environmental awareness and how open data can help

Demonstration of how open data can help and make the city cleaner

Keynote presentations to provide examples of open data.
Subsequently, participants were asked to get their hands dirty and actually work with data to solve one or more challenges within the environment sector.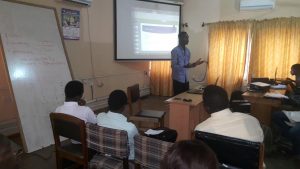 Urban waste is one of the major threats to the global environment in the world today, and it's also one of the causes of flooding and airborne diseases. As global civilisation keeps improving, there is an increase in commercial, residential and infrastructure development due to the population growth, which has a negative impact on the environment if not properly planned, monitored and managed.
The event was later divided into 4 groups which work on different elements of Open Street Map;
Group 1 and Group 2: in charge on digitising the entire building of the area.

Group 3: in charge with the task of entring the roads leading to the various area.

Group 4: making appropriate edits.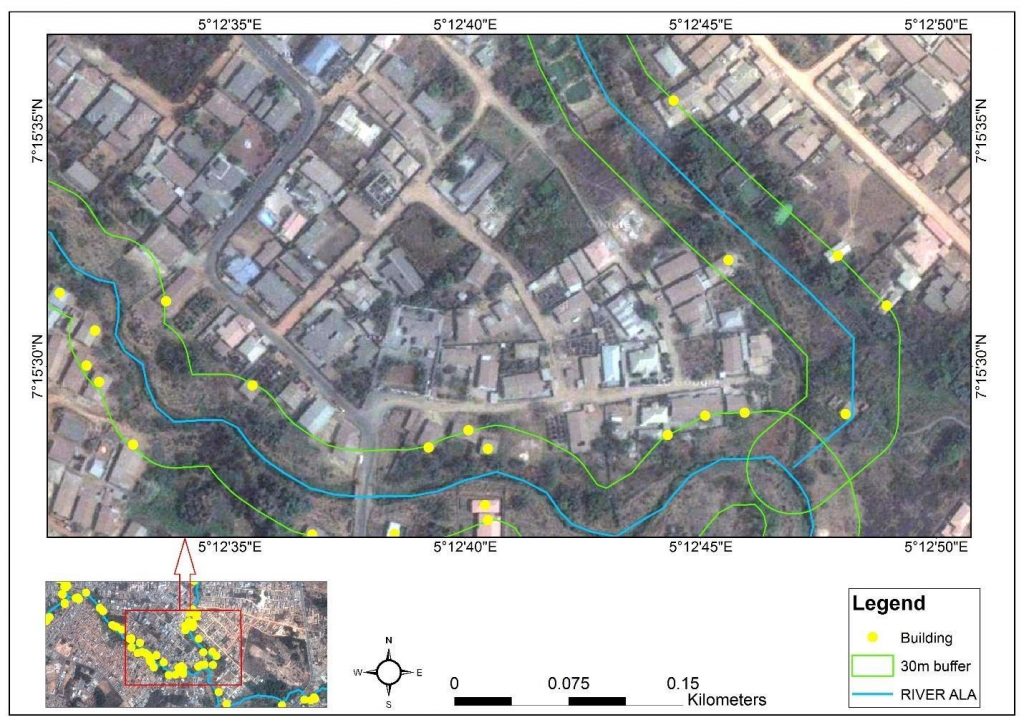 Due to our awareness of the fact that there is a lot of trash lying around, and in order to clean it up, we must first get a proper picture of the situation. This was eventually the main goal of the open data day event. With this project,  the data can give us the exact location, amount and type of garbage. This is essential to organise the logistics and the handling for clean-up by the government, other agencies and NGOs. With the base map we are making reference to we saw some trends, and the location affected by this trash disposal.
We also had an instance in the area we visited where we saw how waste is terribly dumped, which in turns block the drainage. This is how bad the trash disposal in Akure really is.
But that's not all, perhaps the most important reason to map is to spread the message. If seeing is believing, then looking at a virtual map of overflowing trash sites will help open our eyes to the problem. And, hopefully, inspire people around to join us and do something about it.
Every year, 20 million tons of garbage is added to the ocean, 80% of it from mainland waste. That's like dumping over 710,000 Boeing 737 aeroplanes into the sea each year. So, what are we going to do about it?
We are all living in an era full of trash, and it's clear the problem is massive, growing steadily and varies considerably by region. With this urban waste mapping of Akure, better plans and a more structured waste system can be made and enforced. This is one of the major steps to take in promoting a better and improved environment and atmosphere, which is a step in combatting global warming.
The urban mapping of Akure project is still in development phase and is currently online the organiser was excited to see the participants working with the data provided by the government! A website was developed for the club which was aim to help enhance publication and communication. This website has really been helpful to help portray our opinion and show the world what we have been up to.