Open Knowledge International is a member of OD4D, a global network of leaders in the open data community, working together to develop open data solutions around the world. Here, the Women Environmental Programme (WEP) of Nigeria talks about their work on assessing the state of infrastructural development in three Area Councils of the Federal Capital Territory (FCT) of Nigeria. 
This blog has been reposted from https://womenenvironmentalprogramme.wordpress.com/2017/03/22/assessing-the-state-of-infrastructural-development-in-fct-the-mixed-lessons
We might not have had the opportunity to learn what we learnt, or visit some of the communities in the Federal Capital Territory (FCT) of Nigeria that we visited. We may not have had the opportunity to listen to the communities, neither would the communities had the opportunity to tell us their stories concerning their development needs with confidence that we can solve them or help amplify their voices. We may not have had this wonderful opportunity if it was not provided by Open Knowledge International (OKI)  through the Africa Open Data Collaboration Fund which was aimed at building the capacity of civil society organizations (CSOs) for Africa's emerging data revolution. This opportunity would not have come at a better time than when the Women Environmental Programme (WEP) was preparing to launch herself into the data revolution declared by the United Nations for improved data for achieving and monitoring the Sustainable Development Goals.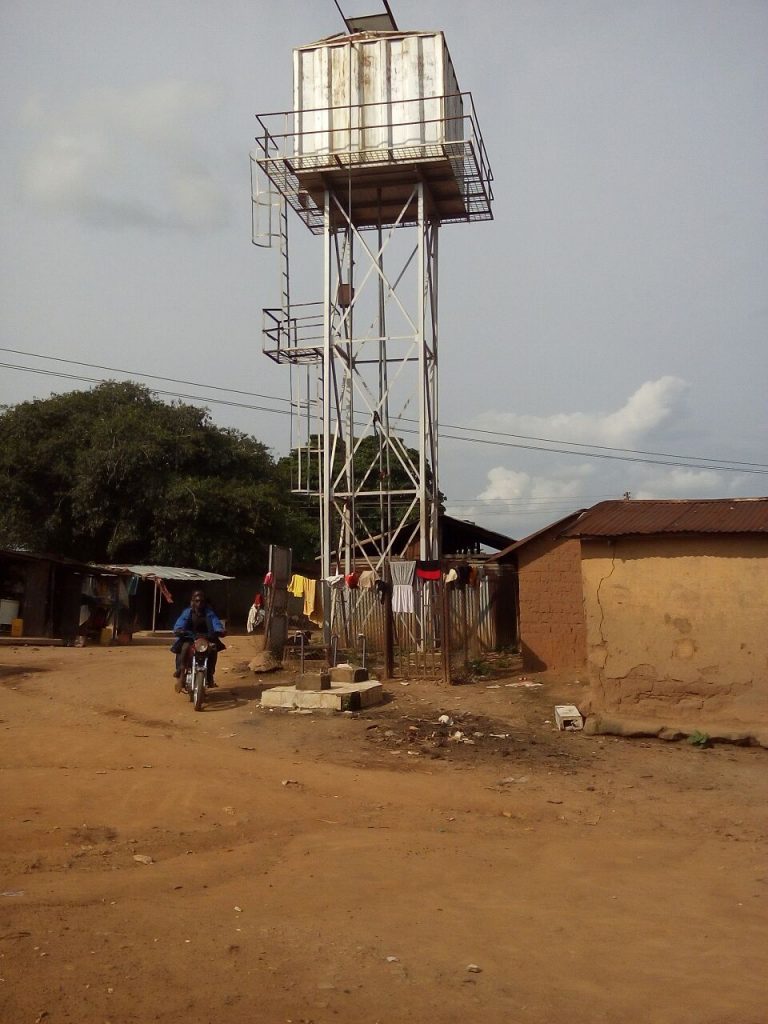 Although WEP already had experience from undertaking several research works, our encounter with, OKI opened our eyes to three important elements that had been missing in our works – technology, openness, and speed.
We recall our first Skype call with Katelyn Rogers and David Opoku of OKI before the commencement of the project, when David enquired on how WEP wanted to go about collecting data on the status of basic amenities and participation of citizens in budgeting processes in the three target Area Councils of FCT namely Abuja Municipal Area Council (AMAC), Gwagwalada and Kuje Area Councils. Our response to him was simple: "We are going to develop a structured questionnaire, print them in several copies for data collectors to take to the field and administer to the respondents. When the completed questionnaires are returned, we shall manually input them into the computer for analysis." David waited patiently for our answer, after which he asked, "have you heard of Open Data Kit (ODK)? Or Kobo Toolbox?" Of course, our answer was a resounding 'No' as we had not used any of these tools, neither did we know how they work. "Alright, I will send you some links to these data collection tools to check them out and see if they may be useful to what you want to do,"  David said.
It took about two weeks of intensive reading and learning for WEP's team when the links to the mobile data collection tools were shared. It was fulfilling to know that the Kobo Toolbox was going to save us the trouble of using paper questionnaire. By using Kobo Toolbox which collects and records data in real-time, the data collected in the field using mobile phones is sent immediately to the database.
Armed with this new tool and with technical guidance from the National Bureau of Statistics (NBS) who offered assistance on the design of the survey, and assistance from  Williams Ngwakwe of Shacks and Slum Dwellers Association of Nigeria who facilitated entry into communities, we were ready to invite data collectors for a 2-day training on the use of kobo toolbox and other basic research issues. Our work would have been incomplete if not for the support of NBS. The Statistician General Dr. Yemi Kale, assigned a dedicated team of staff to assist the project with the much needed technical expertise. The NBS team refined not only the survey instruments but the research methodology to meet globally accepted survey standards.  They also advised that we properly define what we meant by "communities" in the context of our survey which made us to base our choice of communities on the 2015 Revised Directory of Polling Units for FCT by the Independent National Electoral Commission (INEC).  
The training of data collectors was held from 28-29 July, 2016 where  David of OKI provided training on the use of Kobo toolbox. Surprisingly, none of the data collectors had used this tool before the training as admitted by Ms Ogechi Amaram, one of the data collectors. Getting to know about the Kobo toolbox for the first time was an exciting experience by all the data collectors. It was however more exciting getting to know that the paper questionnaires that were shared during the training to the data collectors will be converted to a mobile form and that was what was to be used to collect data from the field.
Fully armed with the knowledge of Kobo Toolbox and in anticipation that accessing communities in the Federal Capital Territory will be easy, our pessimism was dampened when most communities were extremely difficult to access, as there were neither good access roads nor bridges to cross over streams and rivers to some of the communities. WEP staff and data collectors had a share experience of the challenges communities faced from lack of infrastructure. There were big rivers to be crossed, mountains to be ascended and descended before some communities could be accessed.
Apart from some communities in the City Center and Garki wards of AMAC which were easily accessed by vehicles, other communities were only accessed by means of motorcycles or 'Okada' as they are popularly called. Even with the Okada, there was no  guarantee that data collectors would ride to their destinations without having to come down from time to time and  assist push up the motorcycle over some rocks or through streams or rivers. Some data collectors who narrated their ordeal in the field described the pitiable situation of basic amenities in most communities they visited:
According to Ronald Icheen, who worked in AMAC, "I was surprised that we have communities existing like this under FCT. These communities really need help. I was so touched when I saw the situation people were living and wished I had the opportunity to do something."
David Bangura told John Baaki, his supervisor on the second day of their field work in Kuje when he (the supervisor) saw him buying loaves of bread and asked what that was for, "I can't stand the malnourished look of the children, I have to give them something." According to Danjuma Mohammed, "in Rubochi and Gwargwada wards of Kuje Area Councils, apart from Rubochi and Gwargwada communities, no other community has a road." Fidelyia Iwyenge who also worked in Kuje Area Council said that "in most of the communities we visited in Kuje, Chibiri, Kwaku, Kabi, Yenche, Gwargwada and Gudun Karya wards, there was no good road, no electricity, no potable water, no good schools, no standard primary health care facilities, and these were the things that the communities told us were there priority needs. In fact it was almost needless asking them questions about basic amenities in their communities as we could see the situation of things for ourselves."
For Ogechi Amaram, "Shishida community in Tungan Maje ward of Gwagwalada Area Council was one of the marginalized communities we visited. It has no good access road, no electricity, no water, no school, no primary healthcare facility. " For Kwalita community in Dobi ward, she said "although the community has a public primary school, it has no good access road, no electricity, and no primary healthcare facility."
The analyzed result of the data gathered from the field has corroborated the experiences shared by the data collectors. The result shows that about 71% of communities surveyed had non-graded roads, 37% were not connected to the national grid, 73% were not served by public water supply, 33% had no health care facilities, 7% had no any educational institution, 75% had no waste management systems while 58% had no markets.
At this point we stopped to ask ourselves "is the country's budget benefiting the rural communities in Nigeria? The question was informed by the fact that despite the enormous amounts of material and human resources available to the government, the majority of Nigerian population are still trapped in poverty.
We therefore sought to know the participation of communities in the budgeting process, as this ought to be the major process through which development comes to the communities, and we got the following responses: 17% of the respondents said the communities were involved in the Area Councils budgeting process while 39% of the respondents said their communities do not participate in the Area Council's budgeting process. 44% of the respondents however did not know if their communities were involved in the Area Council's budgeting process or not. We also sought to know if there has been any consultation with the communities by the Area Councils in connection with communities' development as it relates to budgeting process of the Area Councils. 56% told our data collectors that there has never been any consultation of such in their communities. 27% of the respondents did not even know whether such consultations take place or not. Only 17% of the respondents said there has been a consultation between their communities and the Area councils in relation to the budgeting process.
This survey has offered a huge learning experience not only for staff of WEP but also for the data collectors. WEP has since adopted the use of Kobo toolbox as an organizational data collection tool and has applied this to one of our research works.
We hope that the result of this survey will inform development decisions by the Area Councils Executives and other relevant authorities towards improving living conditions in these communities. The result and the raw data which will be made open and accessible online as required by OKI to the general public can be used to carry out more analysis by concerned individuals and organizations to draw more insights into the situation of the communities.
Women Environmental Programme is a non-governmental organization whose aim is to empower women and youth to address environmental, economic, social and political challenges that affect them.
WEP has United Nations ECOSOC special status, Observer Status to the United Nations Environment Programme (UNEP) Governing Council/Global Ministerial Environment Forum, and United Nations Framework Convention on Climate Change (UNFCCC). WEP is one of the Organizing Partners (OPs) of Women's Major Groups to the UN, and also serves as the National Coordinator for Water Supply and Sanitation Collaborative Council (WSSCC) in Nigeria. WEP is the Focal Point for Global Environment Facility (GEF) CSOs in West Africa.