This blog is part of the event report series on International Open Data Day 2017. On Saturday 4 March, groups from around the world organised over 300 events to celebrate, promote and spread the use of open data. 44 events received additional support through the Open Knowledge International mini-grants scheme, funded by SPARC, the Open Contracting Program of Hivos, Article 19, Hewlett Foundation and the UK Foreign & Commonwealth Office. This event was supported through the mini-grants scheme under the Open contracting and tracking public money flows theme.
March 4th, 2017 was International Open Data Day. Actors engaged in opening data in different countries in the world developed events and presented initiatives promoting open data, mainly for the public sector. The Albanian Institute of Science (AIS), an organisation promoting open data for Albania, invited journalists, who cover justice-related issues, to attend a roundtable on transparency and corruption.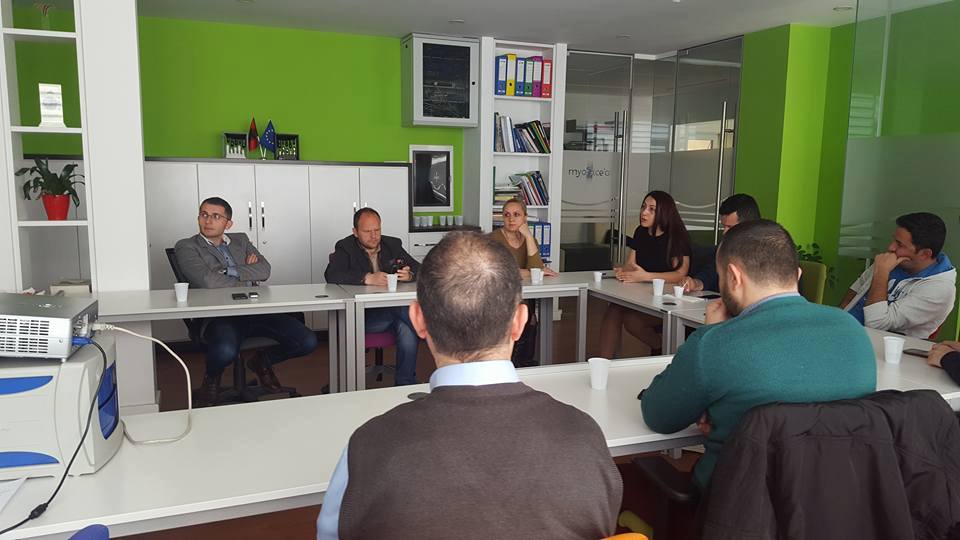 The event was opened by the presentation of the RedFlag Index initiative. This initiative uses open data to fight against inequality, misuse and corruption in municipality processes. Following two years of monitoring the tender procedures and contracting of 61 municipalities and the establishment of a database for every procurement procedure, such marking identifies automatically every procedure conducted without competition, and by setting appropriate deadlines for the bidders to prepare their bids.
The justice journalists at the meeting raised their concern about Tirana Judicial District Court not publishing its criminal cases and decisions thereof on its web. After 12 years of a practice of transparency established by this court, it suddenly decided to stop giving the public access to the court decisions. Such measure was taken following some complaints about the publication of decisions of a private and family character. The Court decided, on this occasion, to stop publishing even decisions of a public and criminal nature, and information necessary for transparency.
The journalists have already reported on this development, and expect the Court to issue a media release in the near future.
Albanian TV coverage from http://www.zeriamerikes.com/a/gjykata-shqiperi-transparenca/3749765.html 
Besjana Hysa works as General Secretary and Program Manager at AIS, the Albanian Institute of Science, an organization promoting open data for Albania.