This year's Opendata.ch/2017, the Open Data Conference in Switzerland, was all about Open Smart Cities, Open Tourism & Transport Data, Open Science & Open Food Data. We learnt how Open Data can be a catalyst of digital transformation and a crucial factor for advancing data quality. We got insights into the role of open data in the daily work of journalists and learnt how open data portals make an important contribution to enable Switzerland to remain a leader and innovator in the digital world.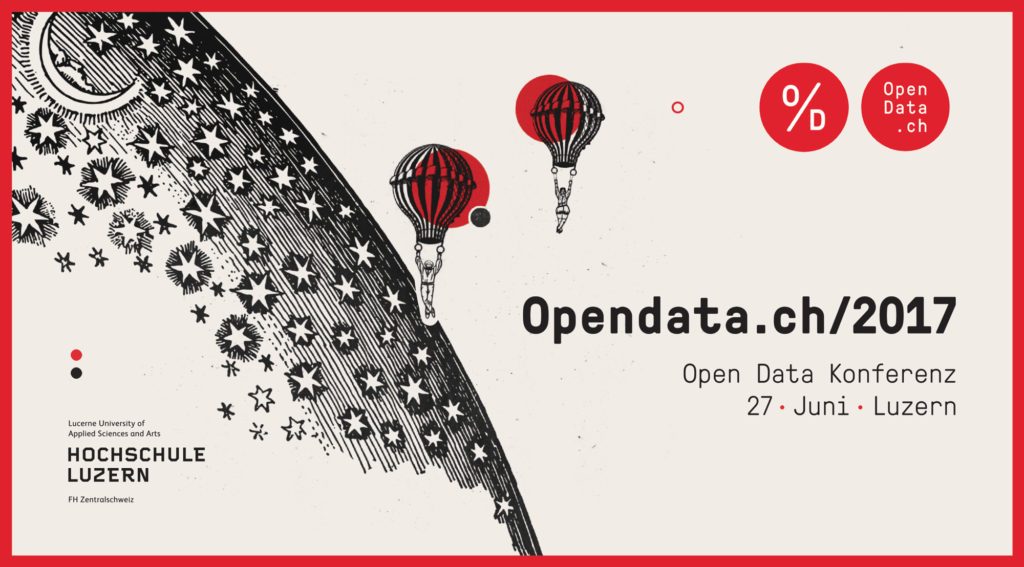 Over 200 people attended the conference: its' program was composed of 8 keynotes and parallel afternoon tracks with a total of 18 workshops. A highlight of the conference was the visit of Pavel Richter, CEO of Open Knowledge International. Pavel emphasized the purpose of Open Knowledge International lying in empowering civil society organisation to use open data to improve people's life, for instance by collaborating with human rights institutions. Recent key arguments for open data being "I can take it and put it somewhere else, in a safer place […] it works as a concept, because the data is not lost, it can be secured and re-used". The entire Q&A with Pavel Richter and Barnaby Skinner in English is available here:
Another highlight was the closing keynote which was held by the president of the École Polytechnique Fédérale de Lausanne who spoke about "The role of "open" in digital Switzerland" and emphasized that public access to scientific data should be the norm so that the rest of the world can also profit from it. His entire talk is available in English here:
Furthermore we curated the following material for you:
Muriel is a member of the executive committee at Opendata.ch - the Swiss Chapter of Open Knowledge. She is passionate about civic tech and empowering people by providing access to open data and free knowledge.