Open Knowledge International (OKI), the international non-profit dedicated to realising open data's value to society, is looking for people to join our Board of Directors. Background in brief below and full details here.
We want you!
We are seeking passionate people to join a committed and experienced team, to foster and promote our mission and achieve our goals. We are entrusted with holding the vision of the organisation and supporting the Executive Team to deliver with excellence. Our team provides independent advice, robust governance, and the ability to effectively challenge and support OKI's ambitions. Our culture is dynamic, collegial, flexible and always open to new ideas.
We are looking for up to three people to join our Board of Directors, and are particularly interested in those with expertise and experience in the following areas:
Board Level Experience or Experience as an advocate of the open movement, from grassroots to government
Finance
Advocacy
Media relations
Commercial
Fundraising
Research
Where we're at
This is an exciting and important point in the journey of OKI and the Board. The organisation has been through significant development over recent years and we are now at point of stability, with good systems in place and great staff driving the mission. Taking the original vision of our Founder and President, Rufus Pollock, and the work done to build upon this by Laura James and Pavel Richter, and now under the leadership of Mark Gibbs and Paul Walsh, we are looking firmly to the future.
We need a Board that can drive OKI to the next level of impact and inspiration, with a vision to match. We need people who care about open knowledge and can help OKI to push our agenda through the challenges faced in the world. We need steering and guidance, oversight of strategy and delivery, and those who can help ensure our impact as a organisation and our leading role in the open movement.
The mission?
We seem to be threatened with an increasingly closed world in a whole range of ways. Open Knowledge wants to be part of the solution. OKI shows the value of open data for the work of civil society organisations, provides organisations with the tools and skills to effectively use open data, and makes government information systems responsive to civil society. This is important; this matters; this is necessary for making the world a better place.
The basics are done here: this is about supporting and challenging the Leadership team in getting the job done while navigating challenges as they arise. In addition to guidance around strategy, providing accountability, developing policy, fundraising and sustainability, etc, the Board will be looking at how we reframe 'open' in the current climate and looking at what's ahead.
OKI is a mixed business model, undertaking projects, utilising commercial opportunities and fundraising for core work. OKI is one organisation with a global network of communities, organisations, advocates, government officials and activists. OKI has a broad reach and is looking at how best to help people in particular sectors & domains – especially Civil Society Organisations – to use open knowledge (definitions, data and process, techniques and world views) to have impact in their fields. Questions to be considered include, 'what is the right business model and strategy to deliver on mission?', 'what are the trade-offs in decisions around future focus?', and 'how do we support the Leadership to make the best decisions?' We are looking for people who can help us figure out what approach we should be taking and then to help us do it.
Throughout all this we expect Board members to be advocates and ambassadors for OKI, and we strongly welcome people who can aid us in diversity and inclusivity.
No Board experience? No Problem!
While leadership experience of non-profit or SME is essential for the board as a whole, it would be helpful to also include someone with no previous board experience: we want someone invested in the open movement, and have the capacity to support you in learning the ropes as a Board member. If you believe you have insight to offer and value to add to these kinds of discussions, then we warmly encourage you to apply.
Have a little time to spare?
We are asking for roughly 4 to 5 hours per month, which includes attendance at bi-monthly meetings held in London, for 2 years initially.
Meet the Team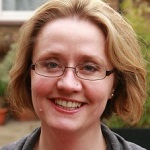 Karin Christiansen
Board Chair
Karin Christiansen has been Chair of Open Knowledge since September 2013. Karin is currently doing strategy, leadership and operational consultancy work including at the Open Data Institute. Prior to that she was the General Secretary of the Co-operative Party. She was the founder/CEO of Publish What You Fund, the global campaign on the transparency of aid. Before setting up Publish What You Fund, Karin worked as a Policy Manager at ONE and for many years as Research Fellow at the Overseas Development Institute (ODI) in the Centre for Aid and Public Expenditure. She joined ODI having worked as an Economist at the Rwandan Ministry of Finance and the Ministry of Agriculture. Prior to that, Karin worked for the United Nations High Commissioner for Refugees. In 2011 Karin was named as one of the Devex London 40 Under 40 International Development Leaders.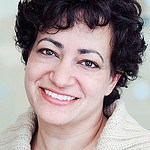 Jane Silber
Board Member
Jane Silber is the former CEO of Canonical. Canonical produces Ubuntu, the leading open source platform for client, server and cloud computing. Before becoming CEO in 2010, she served as Canonical's COO from the company's founding. Jane has over 20 years of business development, strategic leadership, operations and software management experience. An experienced Board member, she currently sits on the boards of Canonical, The Sensible Code Company and Haverford College. She holds an MBA degree from Oxford University, an MSc degree in Management of Technology from Vanderbilt University, and a BSc degree in Mathematics and Computer Science from Haverford College.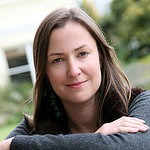 Helen Turvey
Board Member
Helen Turvey (King) is CEO of the Shuttleworth Foundation. She originally joined the Shuttleworth Foundation to define international relations for the organisation, before moving into her present role where she is responsible for all of the Foundations strategic and operational elements. Helen was educated in Europe, South America and the Middle East. With 15 years worth of experience working with international NGOs and agencies, she is driven by the belief that open technologies, content and processes have vast benefits and value to offer education, economies and communities in both the developed and developing worlds.

Dr. Tim Hubbard
Board Member
Tim Hubbard is Professor of Bioinformatics and Head of Department of Medical and Molecular Genetics at King's College London. He is also Head of Genome Analysis at Genomics England, a company established by the UK government to execute the 100,000 Genome Project, which aims to mainstream the use of whole genome sequence analysis for treatment in the UK National Health Service (NHS). From 1997-2013 he worked at the Wellcome Trust Sanger Institute where he was one of the organisers of the sequencing of the human genome. In 1999 he co-founded the Ensembl project to analysis, organise and provide access to the human genome and from 2007 led the GENCODE project to annotate the structure of all human genes. He is an advocate of the benefits of open access and open data release for science and society as a whole and has served on multiple national information access advisory boards including Europe PMC (PubMedCentral) the repository for open access publications. He received his BA from Cambridge University (UK), and PhD from Birkbeck College, University of London (UK).
Interested?
Full details and application process may be found here on our jobs page.
Please note that a Board member is a Non-Executive and unpaid position.
UK-based applicants are preferred but candidates based within UTC -1 and +4 will also be considered.
The closing date for applications is 30th March 2018, to on-board new Board members in time for our June meeting.
If you have any questions then do reach out via hr-team@okfn.org.
If you believe in our mission, and are working in a CSO or similar sector where you are using open to further your work, come join us – and help us make your work easier.
We would love to hear from you!
Karin Christiansen is Chair of the OKF Board of Directors since September 2013. She is currently doing strategy, leadership and operational consultancy work including at the Open Data Institute. She was General Secretary of the Co-operative Party until 2016 and is one of the founders and former Managing Director of Publish What You Fund.