Open Knowledge International and Viderum are delighted to announce that Rufus Pollock is joining Viderum as President and CEO. Rufus is a pioneer and leader in the open data community, founder of Open Knowledge, and the original creator of CKAN. Rufus will also be acquiring a majority stake in Viderum and is committed to ongoing investment to accelerate its growth.
Viderum is a leading provider of data portals and open data solutions to the public sector. Open Knowledge created Viderum in 2015 to take forward their pioneering work in creating CKAN, the open source software that has powered many of the world's leading open data portals including data.gov, data.gov.uk and many others. Rufus will be taking over leadership with transitional support from departing CEO Sebastian Moleski.
Rufus said: "I'm incredibly excited about this opportunity. I'm passionate about the potential for open data and data generally to transform government, enterprise and the non-profit sector. Thanks to the great work by Sebastian and the team, Viderum has grown steadily over the years. I'm committed to continuing and accelerating that work."
Vicky Brock, Board Member of Open Knowledge International which set up Viderum in 2015 and remain active stewards and stakeholders in CKAN and Viderum, said: "We're delighted to have Rufus back involved in this way. Rufus has a great vision both for the technology and for the broader data ecosystem, and we're very excited to be part of this next step in developing and accelerating open data."
Sebastian said: "The growth of Viderum over the past three years has shown that an open-source startup can flourish and succeed in the international civic tech space. I'm excited to see Rufus join Viderum and he will be able to capitalize and develop on its strengths to deliver access to open data to everyone worldwide."

About Viderum
Viderum is an open data solutions provider. Founded as a separate company in 2015, Viderum creates, maintains, and deploys technology for governments, public sector enterprises, and non-profit organizations to manage their data and publish it as open data.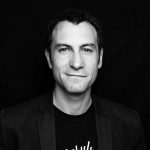 About Rufus Pollock
Dr Rufus Pollock is a researcher, technologist and entrepreneur. He has been a pioneer in the global Open Data movement, advising national governments, international organisations and industry on how to succeed in the digital world. He is the founder of Open Knowledge, a leading NGO with a presence in over 35 countries, empowering people and organizations with access to information so they can create insight and drive change. Formerly, he was the Mead Fellow in Economics at Emmanuel College, University of Cambridge. He has been the recipient of a $1m Shuttleworth Fellowship and is currently an Ashoka Fellow and Fellow of the RSA. He holds a PhD in Economics and a double first in Mathematics from the University of Cambridge.
Karin Christiansen is Chair of the OKF Board of Directors since September 2013. She is currently doing strategy, leadership and operational consultancy work including at the Open Data Institute. She was General Secretary of the Co-operative Party until 2016 and is one of the founders and former Managing Director of Publish What You Fund.