I am delighted to announce that from January 1st 2019 I am moving from Open Knowledge International (OKI) to join OKI's sister organization Viderum as CEO.
In my 4.5 years at OKI, I've had the privilege of working across a wide range of the activity the organisation engages in. I've written software for immediate deployment into government offices, designed technical platforms for our grant funded work, curated a number of data specifications, led on the delivery of projects large and small, and run the organisation as a whole as part of the senior management team. It has truly been a dynamic ride, and I'm grateful for the experience I have acquired both personally and professionally.
Over this time I have also had the privilege of working with, being mentored by, and mentoring, a number of exceptional people. OKI has always attracted amazing, unique, and motivated people with its broad and inspiring mission. I've never been in a working environment quite like it, and it is the main aspect of work that I will miss once I leave.
In joining Viderum as CEO, I am moving on, but not too far away. Viderum was spun out of OKI  to provide high quality CKAN-based data management solutions for clients world over. My move follows on from recent changes at Viderum, and together with Rufus Pollock and the rest of the Viderum team, I'll be leading on a renewed approach to our core data management business.
There is huge, undeveloped potential for next generation open source data management solutions across government, business and enterprise, and we are well positioned as a team to provide vision and execution of new and innovative approaches building on CKAN, Frictionless Data, and other open source software.
For the next couple of months, in addition to my new role, I will be continuing in my current senior management role at OKI with Karin Christiansen, though at reduced capacity, so we can support Catherine Stihler as she moves in post as OKI's new CEO. Going forward, I can be reached for Viderum-related business at paul.walsh@viderum.com.
I want to thank the OKI Board for all of their support over my time at OKI, and in particular, Karin Christiansen, both as board chair and in her role as interim Executive Director over the last 6 months.

About Viderum
Viderum is a data management solutions provider. Founded as a separate company in 2015, Viderum creates, maintains, and deploys data management technologies for government, enterprise, and the non-profit sector using CKAN and other open source software.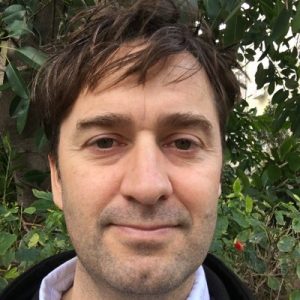 About Paul Walsh
Paul Walsh is a technologist with experience implementing software, managing teams, and generating business across the commercial and non-profit sectors. Read more about Paul here.