On Open Data Day 2019, groups from around the world organised over 300 events to celebrate, promote and spread the use of open data. The Women Economic and Leadership Transformation Initiative (WELTI) and Safety First for Girls Outreach Foundation (SAFIGI) received funding through our mini-grant scheme by the Foreign and Commonwealth Office of the United Kingdom, to organise events under the Equal Development theme. The event report below was written by Ifeoma Okonji and Hadassah Louis: their biographies are included at the bottom of this post.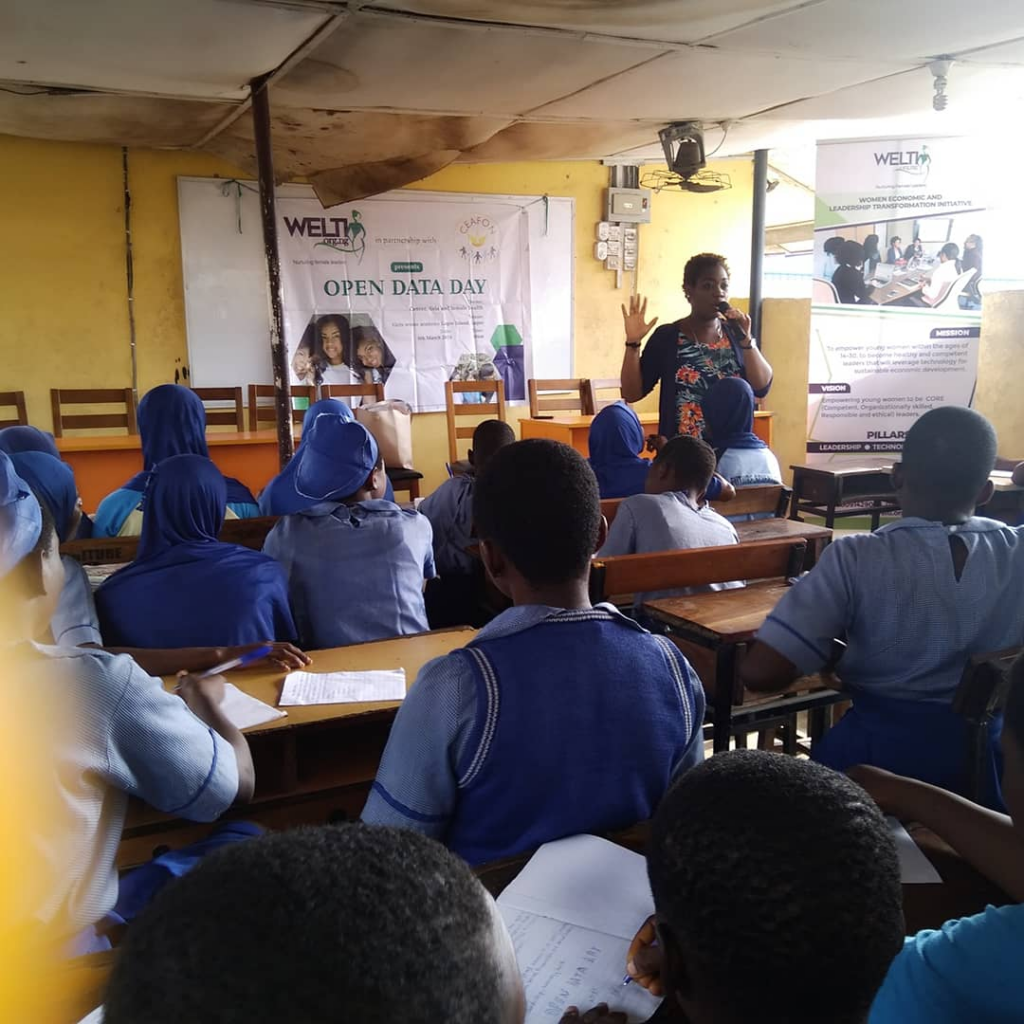 We are living in times where the spotlight is on women. Gender equality and equal development is a running theme, however, this is not translated in the daily lives of women. The mantra has to be translated to actionable steps if we are to achieve SDG5 by 2030. Open data is the best defense for women because data does not discriminate, especially when it accessible to and produced by underserved communities.
Women take the lead
Two female-led and focused organizations in the Africa region leveraged Open Data Day 2019 to showcase how open data is crucial to improving the socio-economic conditions of women in developing communities. Women Economic and Leadership Transformation Initiative (WELTI) in Nigeria and Safety First for Girls Outreach Foundation (SAFIGI) in Zambia, both use open data as a response tool on issues affecting their respective communities.
WELTI leads open data initiatives in Nigeria by ensuring that the young women whose lives are being impacted, leverage technology to make their businesses thrive, drive leadership and also in their educational life as such opportunities isn't inherent in the normal school curriculum and have access to data that can help them in their daily lives. This involves leading stakeholder engagement strategies to drive this.
SAFIGI taps into the power of working open, putting young women in leadership positions, and strategic collaboration to pursue research, create safety courses, and execute social campaigns in order to improve safety for girls.
Open data often goes hand in hand with open working cultures and open business practices. While this culture lends itself to diversity, it is crucial that those who are involved in open data take on a bottom up and inclusive approach so that marginalized communities do not continue to be sidelined in research spaces.
Cancer, data and female health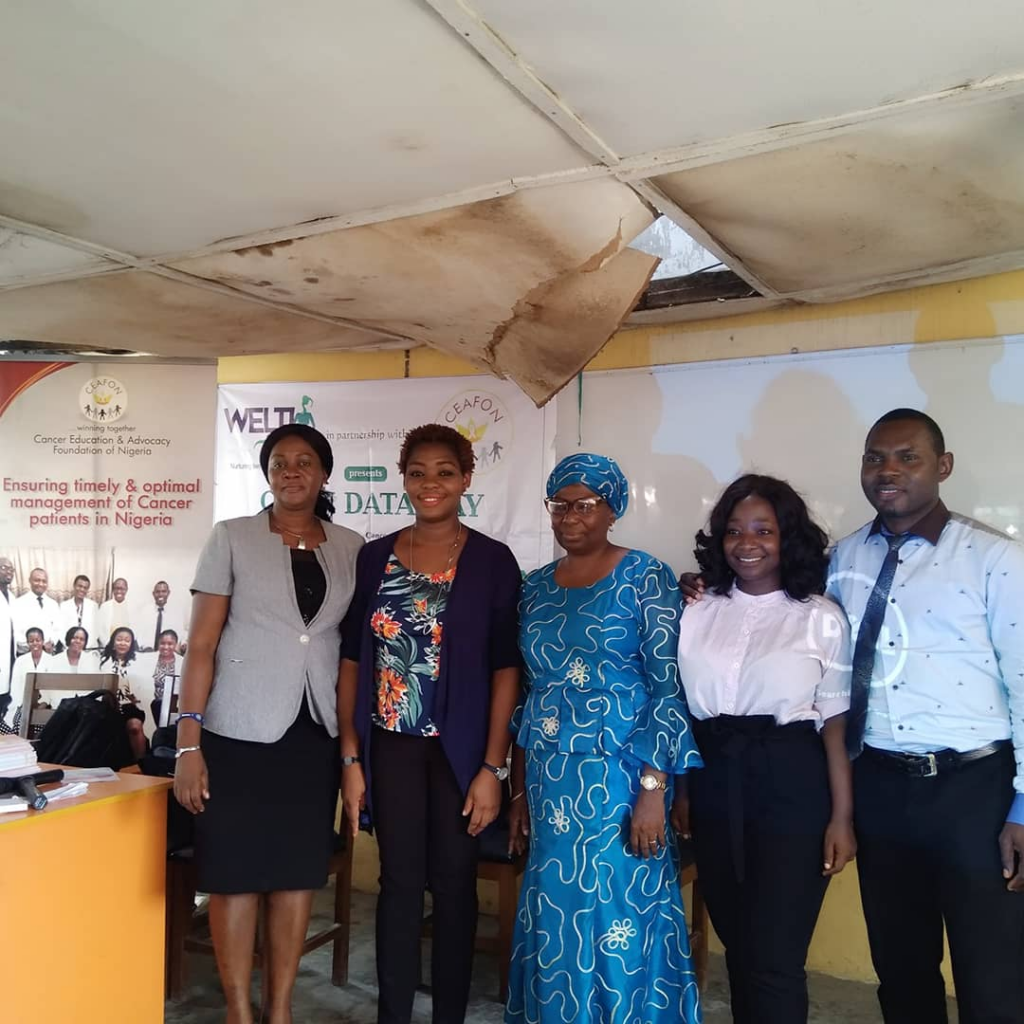 WELTI's Open Data day was themed Cancer, Data and Female Health. In partnership with CEAFON Nigeria, an organization of doctors who are spreading awareness on cancer, the Women Economic and Leadership Transformation Initiative hosted the event at Girls Senior Academy Secondary School, Simpson Street, in Lagos.
The ODD Nigeria event started by beneficiaries being asked what they understood by open data and what sort of data they look for when trying to access data. Young Nigeria women were shown statistics, preventive measures and care in regards to cancer. In the course of the training, they were shown how information can be sought openly. This included pre and post surveys regarding cancer, data and female health and what open sources are available to them to get information. We had 45% of these young women knowing what cancer, data and female health was all about and after the program, we had a 70% increase in awareness and knowledge and that was quite an impact. This included over a hundred female beneficiaries who were also exposed to sites and data collection/retrieval regarding the subject matter.
At the clinical/population and research data level, opening up medical data, sharing and linking large healthcare datasets enables semantically to relate and enrich data on symptoms, diseases, diagnosis, treatments, and prescriptions offering the potential for improvements in care for individuals and populations as well as more efficient semantic access to the evidence base.
Safer communities with open data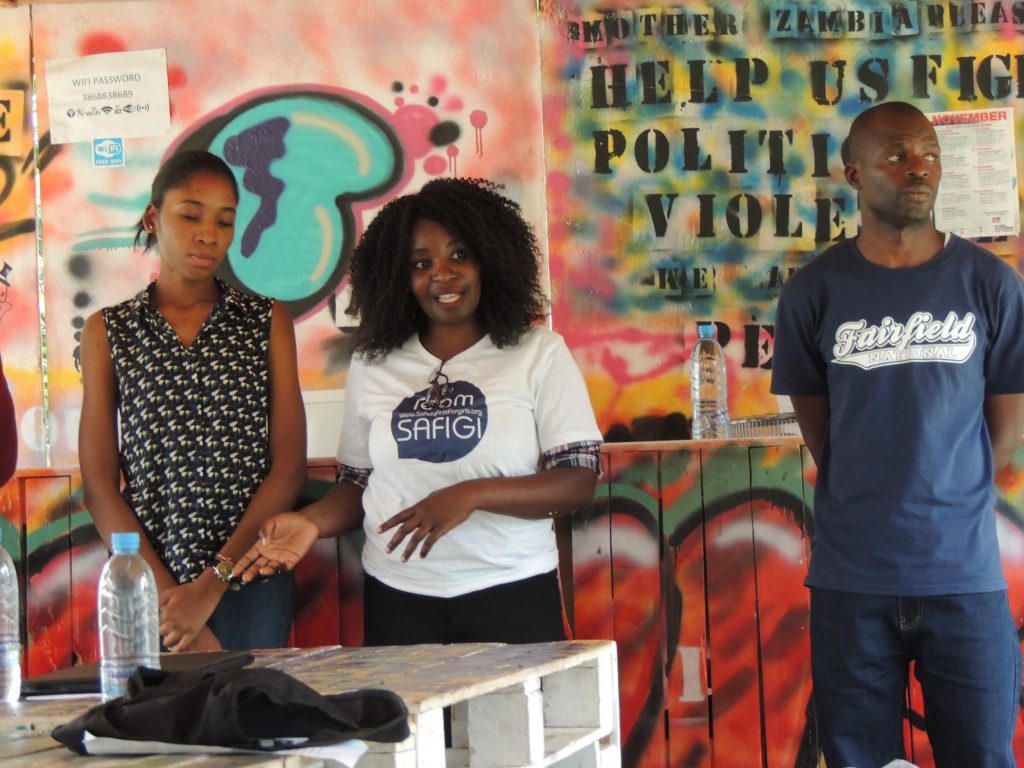 SAFIGI Outreach Foundation in Lusaka, Zambia hosted Open Data Day with a goal to increase understanding on the benefits of open data in creating safer grassroots communities. The event was hosted at Global Platform in Lusaka. 80% of the attendees were female, and prior to the event 1 in 10 did not understand open data, and 40% of participants only had a rough idea about open data. The Open Data Day event by SAFIGI was structured to respond to this gap and share strategies which the participants could use to improve and solve issues in their community through open data.
In 2019, Safety First for Girls is working on a campaign called Equality Culture in which they are engaging community members to address both positive and negative aspects of tradition in line with gender equality. This was founded on the youth-led organizations' open research titled the Safety Report paper in which they studied how culture, traditions and beliefs help maintain the status quo and inequality. Through this campaign, SAFIGI is using open data to improve safety conditions of girls in local communities through safety education, research, and advocacy.
Open Data Day hosted by SAFIGI in Lusaka highlighted the gap in comprehensive research about women from grassroots communities. UN online volunteers who worked on the open research and data analysis through SAFIGI were part of a panel at the event to showcase a good example of how open data can bring positive change by sharing SAFIGI Foundations Open Data Analysis, which is accessible here.
An equal future is possible with open data
In a continent like Africa, rigged with strong patriarchal systems which create communities rife with gender inequality, open data initiatives can be a tool to enable for socio-economic empowerment of women. The strides made by SAFIGI and WELTI to use open data and open practices for equal development is creating communities within the continent that addresses inequality with evidence-based approaches.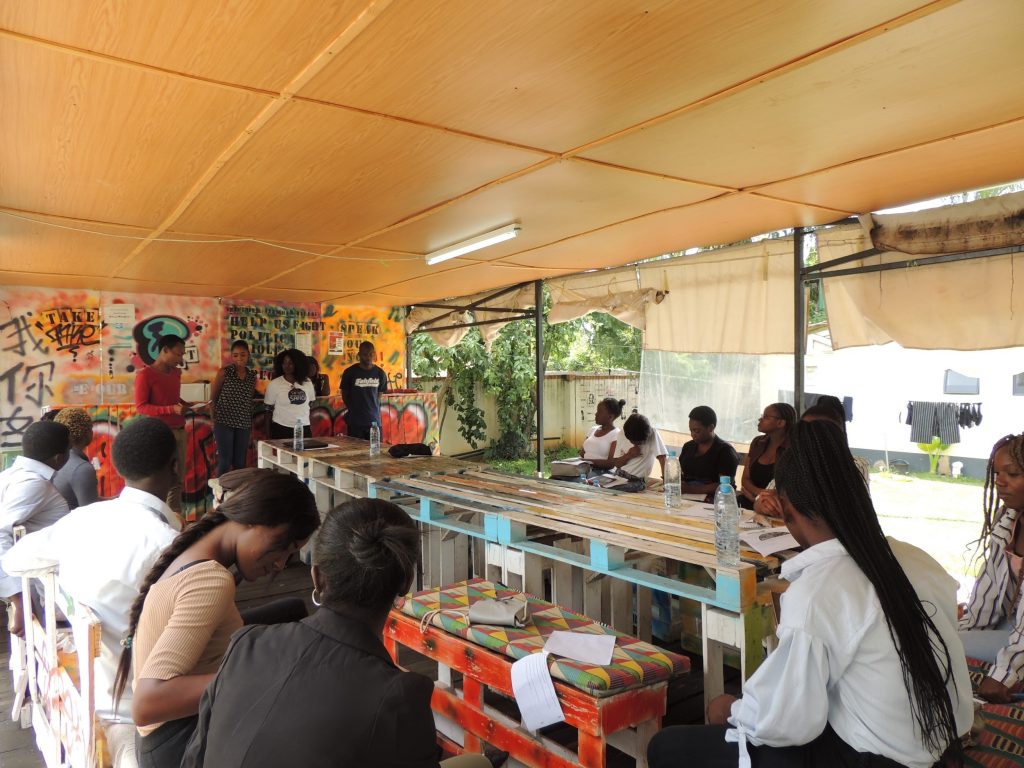 While open data is gender neutral, a gendered approach is necessary for equal development in underserved and developing communities. This can only be accomplished when women take the lead in analysing core issues affecting their communities, sharing this through open data and using best practices to solve gender inequality.
The capacity strengthening of female-led initiatives creates a ripple effect in the movement for a more equal world in which women are safer, healthier, and economically sound which emphasises on the human dignity of marginalized girls and in turn promotes their human rights. Open Data Day was more than just a celebration, it is a milestone toward creating a more equal world through data, one girl at a time.
Biographies
Ifeoma Okonji is a Social entrepreneur, a Customer experience Professional with over ten years' experience in both the profit and non-profit sector. She is an astute young lady who has a passion to empower young women, and also has a knack for smart work, dedication and teamwork. She is the founder of Women Economic and Leadership Transformation Initiative (WELTI) a non-profit that advocates for equality for young women in leadership, technology, health and education. She is also a Mozilla Open leader, an associate member of Women in Management, business and public service (WIMBIZ),an open knowledge thought leader/advocate and a member of Global giving International. She has a propensity to travel, sustain useful acquaintances and loves music and dancing.
Hadassah Louis is a youth leader passionate about gender, digital literacy, and grassroots advocacy. She is founder of the SAFIGI Outreach Foundation and President of Digital Grassroots. She is also a 2019 IFF Community Development fellow, a 2019 Engineers Without Borders Canada Kumvana fellow, a Mozilla Open Leader and expert, an Internet Society 2017 Youth@IGF fellow , an open knowledge advocate, and a champion for capacity building of youth and girls. Hadassah graduated summa cum laude in multimedia journalism, and is a contributor on Impakter.com and Africa.com. She is a Woman Deliver Scholarship recipient 2019. Learn more about her work on www.hadassahlouis.com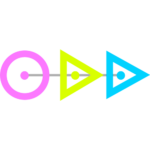 Open Data Day is the annual global celebration of open data. Each year, groups from around the world organise local events to celebrate, promote and spread the use of open data in their communities. It is an opportunity to show the benefits of open data and encourage the adoption of open data policies in government, business and civil society.
Email opendataday@okfn.org to contact the Open Data Day team.