This report is part of the event report series on International Open Data Day 2019. On Saturday 2nd March, groups from around the world organised over 300 events to celebrate, promote and spread the use of open data. EldoHub and OpenStreetMap Kenya received funding through the mini-grant scheme by Mapbox and the Foreign and Commonwealth Office of the United Kingdom, to organise events under the Open Mapping and Equal Development themes respectively. This is a joint report produced by Magdaline Chepkemoi and Laura Mugeha: their biographies are included at the bottom of this post.
To celebrate the 2019 Open Data Day, EldoHub and OpenStreetMap Kenya organized events in Eldoret and Nairobi respectively. EldoHub, a technology innovation hub located in Uasin Gishu County, in the western region of Kenya, organized a whole day event whose main goal was to equip the youth with knowledge on how they can leverage on open data / open government, to find opportunities for meaningful employment (inclusive jobs for disadvantaged African youth) and how they can help our local government to be more open for inclusive youth participation. The 2019 open data day, celebrations in Eldoret raised our voice and triggered conversations for action on youth inclusive participation and sustainable approaches towards unemployment through digital jobs and open governments.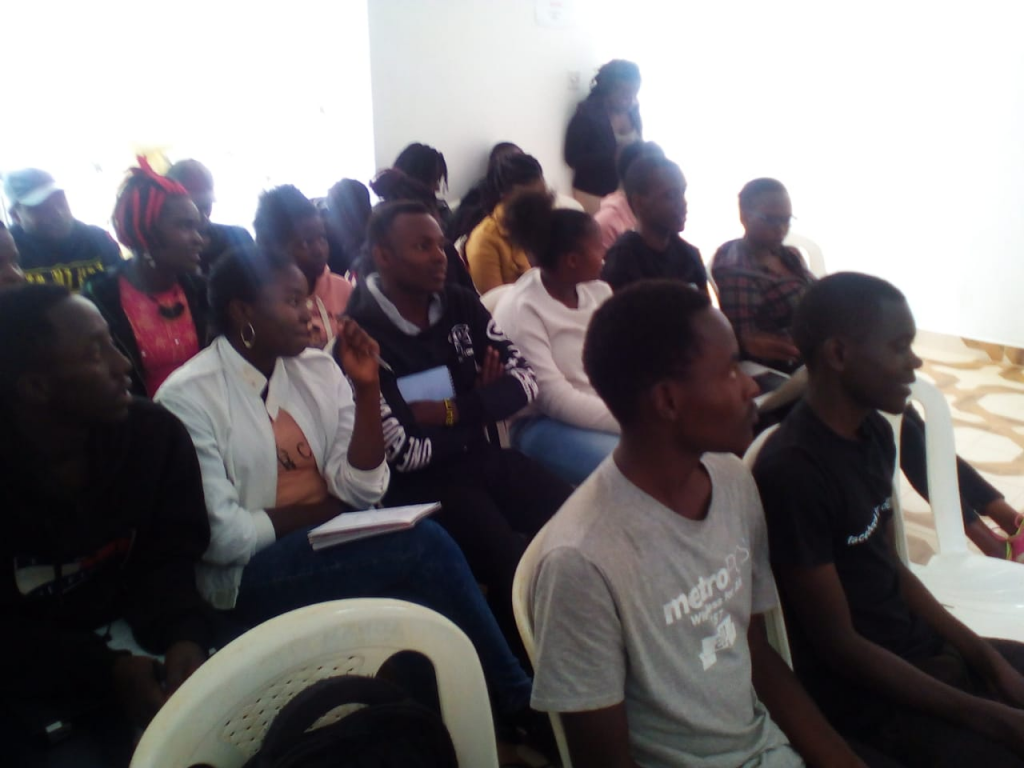 The meeting was attended by over 40 youth between the ages of 18 to 25 years old. A powerful list of speakers and expertise were invited to facilitate and give talks on business and entrepreneurship, open data/ open governments and digital work.  The speakers comprised of technologist, local government, business experts and data experts.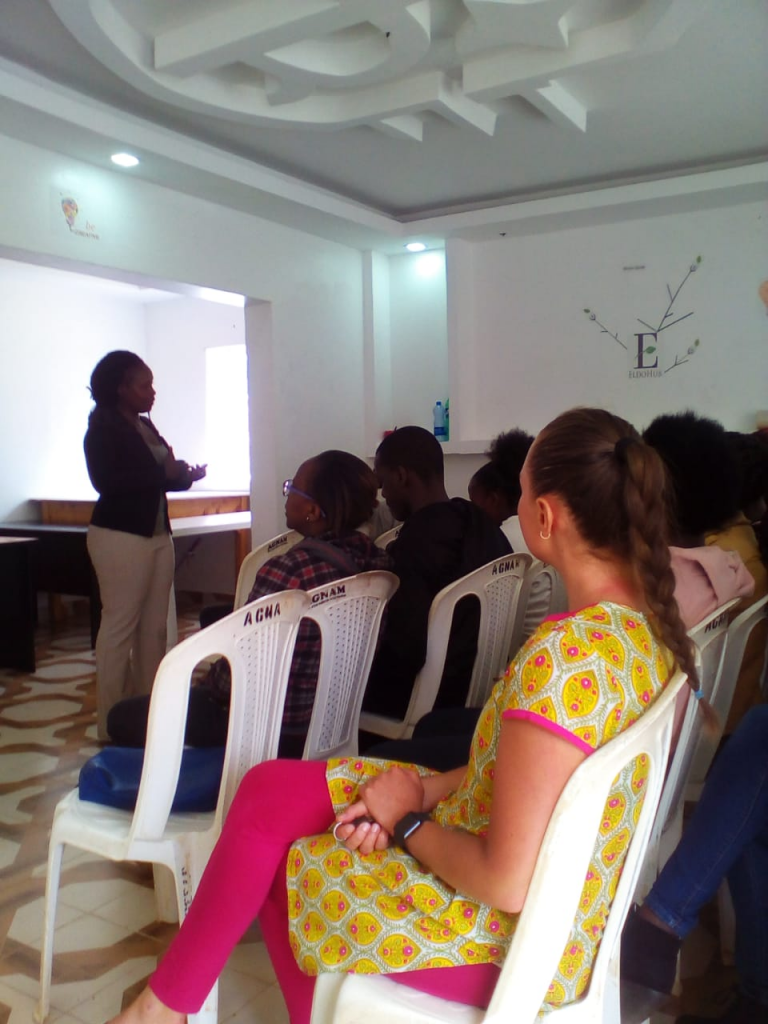 The day was officially opened by Mr. Shah a renowned business leader in the region, who gave a talk on business and entrepreneurship. He shared his personal story and experience in the entrepreneurship journey. The over 40 participants were inspired by his quote, "Nobody is born with a good idea".  He insisted that ideas only become good when we tirelessly work on them and build them to have value for the purpose they are serving. The second session was facilitated by Uasin Gishu County, ICT and e-governments Director Mrs. Elizabeth Birgen. She led a discussion on how young people can leverage new technologies to help their governments be more transparent and listen to citizens' needs and feedback. The attendees engaged her with questions regarding transparency and opportunities for the youth. She also highlighted that Uasin Gishu County Government is on course with ensuring youth have resourceful centres where they can nurture their skills and talents. Lastly, Chepkemoi Magdaline, the organizer facilitated training on Digital jobs and how youth in the western region can leverage on open data to access opportunities.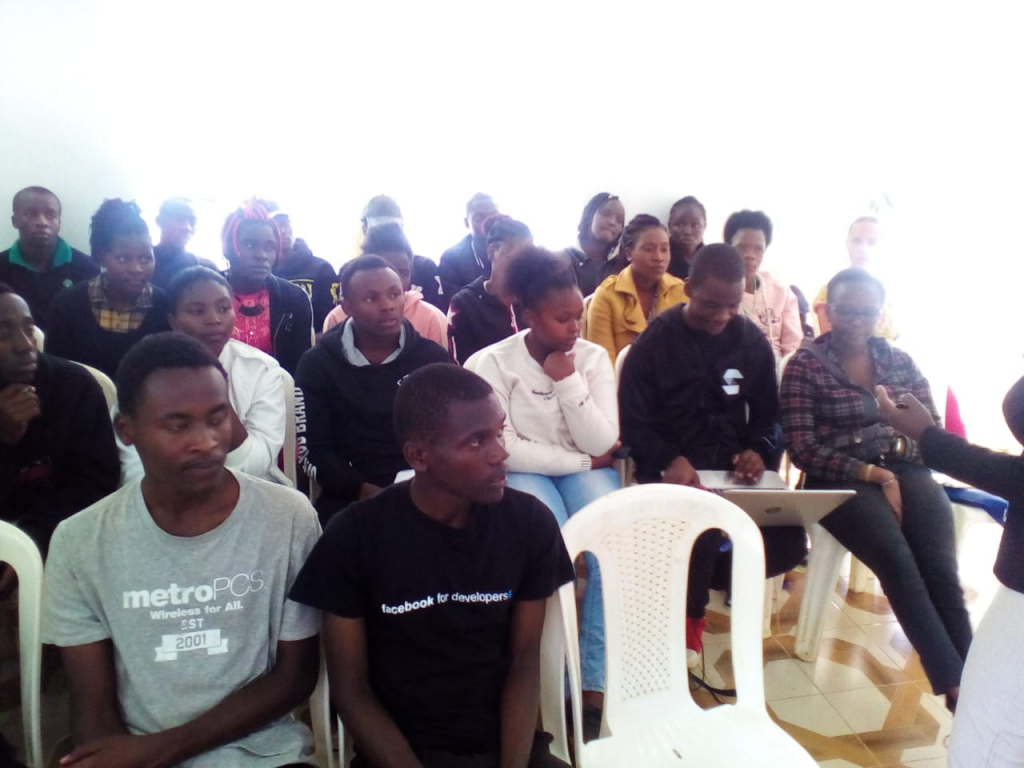 After the training, the participants were placed into groups with volunteer mentors facilitating the formed groups.  Zuzzana who is a project coordinator at St Bakhita House of hope, a vocational training centre for women and girls mentored the youth. Dan Mudega from iHub, Nairobi Kenya also touched on the work they do at iHub, promising full support of the youth in regards to ICT and open governments.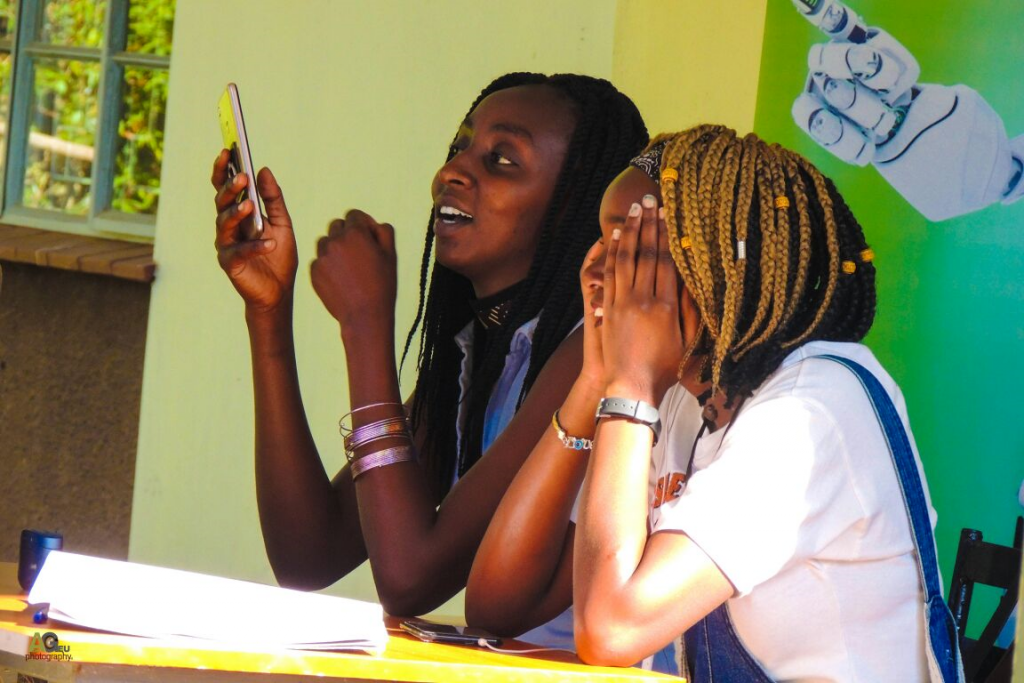 Organized by OpenStreetMap Kenya, the event in Nairobi had a focus on the open mapping track to discuss everything about open spatial data and crowdsourced mapping. OpenStreetMap Kenya is a local community of individuals interested in OpenStreetMap and open mapping generally including organizations and YouthMappers chapters in Kenya. The event entailed several activities that were aimed at encouraging the participants to not only contribute to the OpenStreetMap project but to also use the data in the development of solutions to our day to day challenges being faced locally. The 35 participants included students, data scientists and software developers all interested in open mapping.
We first had an open discussion on what we understood by open data, open spatial data and open mapping. While our individual definitions varied, what was common was that open data is free and legally available implying that anyone can use, reuse and redistribute it with no charges. To support this, our speakers from Map Kibera Trust and IFRC shared about the state of open data in Kenya and how the two organizations are using open data in their work.
Zack Wambua, the Lead mapper and cartographer at Map Kibera Trust shared about their work using OpenStreetMap in Kenya including the Open schools Kenya project aimed at putting all schools on the map including all the schools' details and participatory budgeting project funded by the World Bank. He also shared about the challenges of using open data and how the organization has handled the same challenges before. Through their work, they also get to contribute back towards open data by sharing their work and results openly. Elijah Karanja also informed us about the use of open data in humanitarian contexts by the International Federation of Red Cross and Red Crescent Societies in Kenya and Africa in general.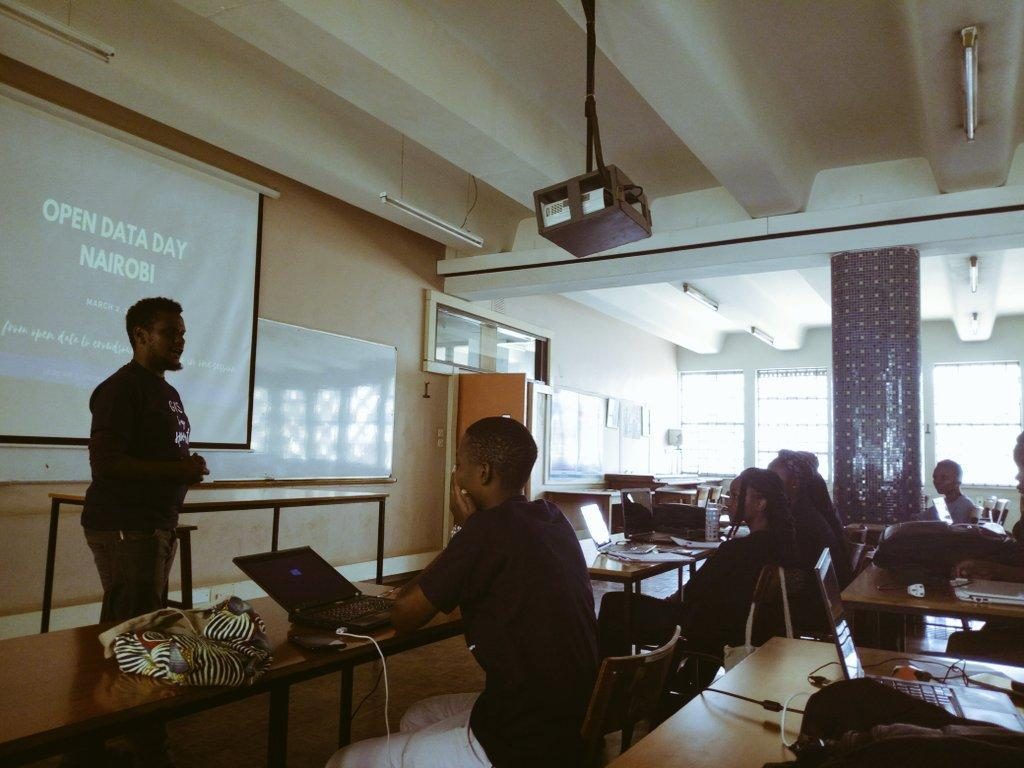 Sharon Omoja, a trainer for OpenStreetMap Kenya then gave an introduction to OpenStreetMap sharing its history, what it is, who the OSM community includes and why & how one can contribute to the project.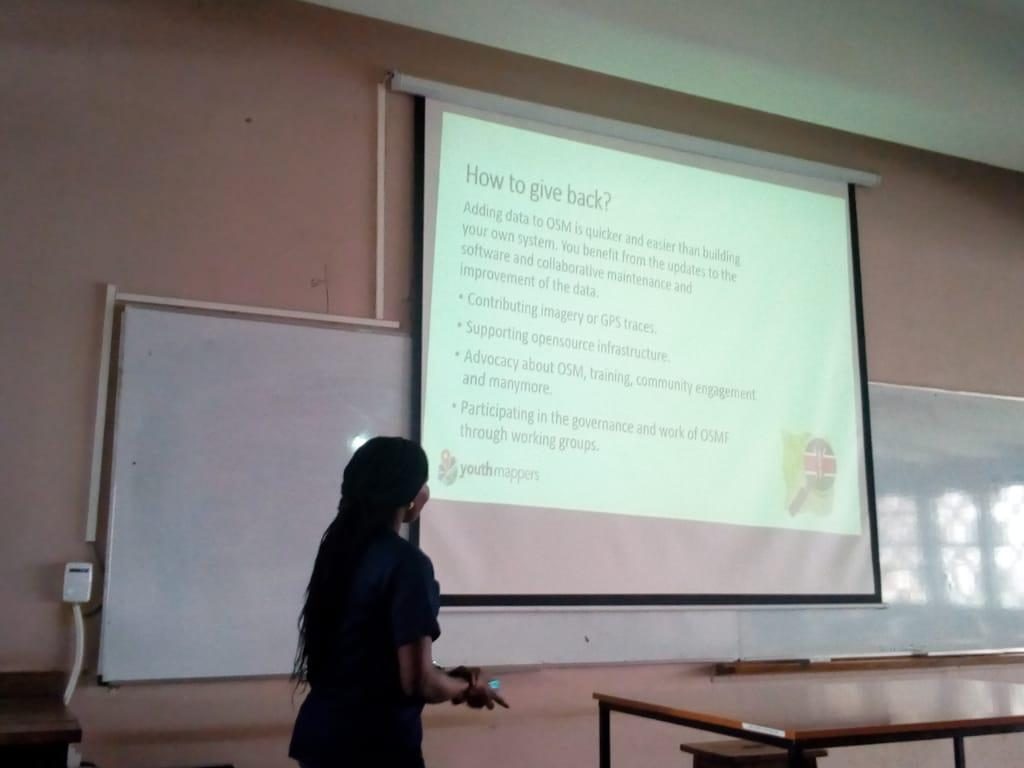 We then had a hands-on training session led by James Magige on how to contribute on OpenStreetMap and access this data. Afterwards, we had a short mapathon while answering questions that the attendees might have.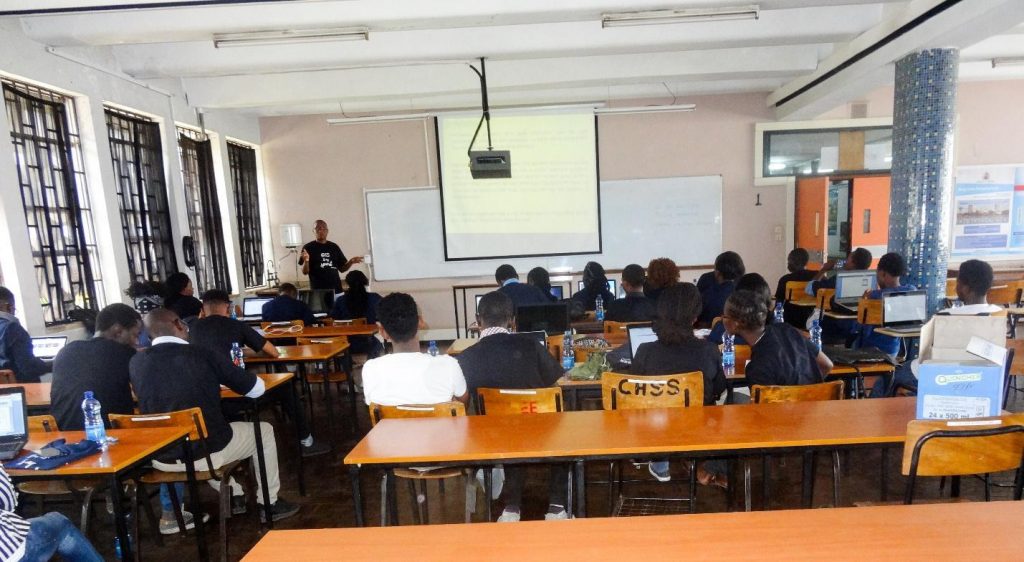 Lastly, our hosts from the University of Nairobi shared about why open data is important and encouraged its use to make data-driven decisions and drive innovation in the country.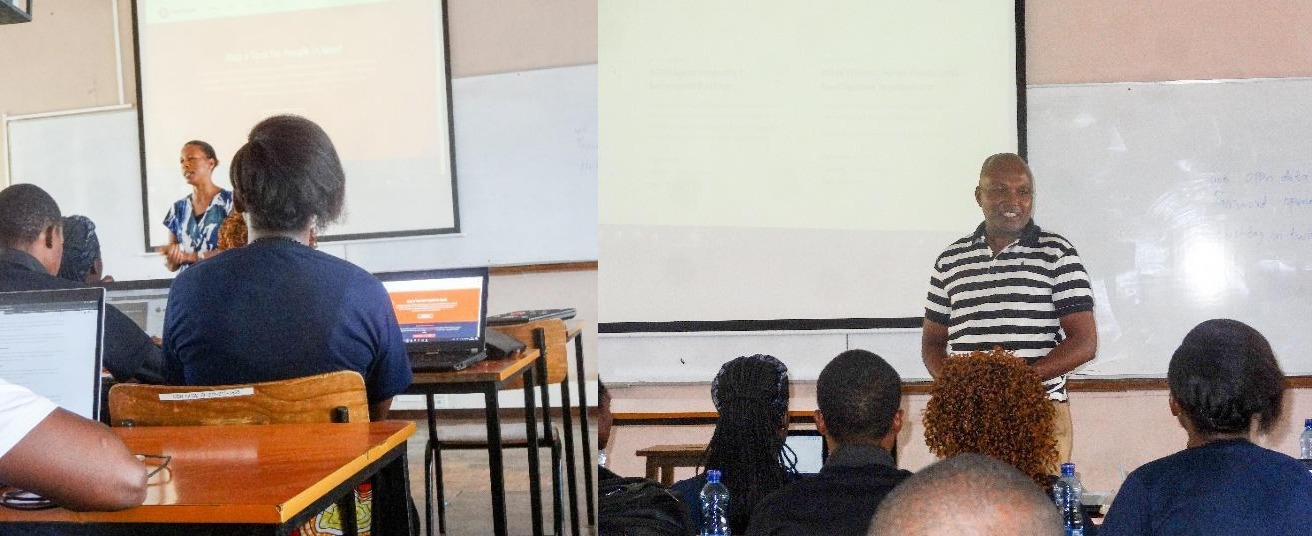 Biographies
Magdaline Chepkemoi is a computer scientist who is passionate about using technology and open data to transform African youth. She leads EldoHub, a technology and innovation hub, which empowers and supports young people to identify problems in their communities and apply different technologies to solve those problems. She has over 6 years of professional experience in software development, networking, ICT4D and education. Chepkemoi holds a master's degree in Mobile Telecommunications and Innovation from Strathmore University. Chepkemoi also cofounded Techstarlets Kenya to empower and support women and girls in rural Kenya in STEM. She is also a 2018 Mandela Washington Fellow for young African leaders, an initiative by the US Department of state. She was featured in 2018 among 20 faces of science in Kenya by Next Einstein Forum, during the Africa Science Week.
Laura Mugeha is a freelance GIS analyst and developer in Kenya who is passionate about the achievement of sustainable development locally and other third world countries that are often left behind. Being passionate about open data and FOSS, she is one of the co-ordinators of OpenStreetMap Kenya and one of the 2019 YouthMappers Leadership Fellows. She is interested in working in the humanitarian space to drive social impact in various communities locally.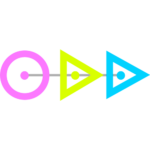 Open Data Day is the annual global celebration of open data. Each year, groups from around the world organise local events to celebrate, promote and spread the use of open data in their communities. It is an opportunity to show the benefits of open data and encourage the adoption of open data policies in government, business and civil society.
Email opendataday@okfn.org to contact the Open Data Day team.