This report is part of the event report series on International Open Data Day 2019. On Saturday 2nd March, groups from around the world organised over 300 events to celebrate, promote and spread the use of open data. AfricaTech from the Democratic Republic of the Congo and the Society for Open Science and Biodiversity Conservation (SCiAC) from Costa Rica received funding through the mini-grant scheme by the Frictionless Data for Reproducible Research project and by the Latin American Initiative for Open Data (ILDA), to organise events under the Open Science theme. This report was written by Stella Agama Mbiyi and Diego Gómez Hoyos.
AfricaTech
We organized in the UCC in Kinshasa on March 2, 2019, the Open Day event 2019. Our event was focused on Open Science in the Democratic Republic of the Congo. We had about 50 participants in the event, especially students and some researchers who participated positively in the different sessions and discussions on Open Science in the Democratic Republic of the Congo and its implications for sustainable development.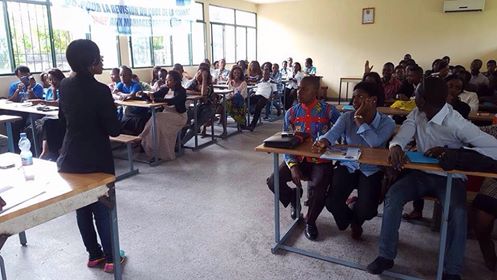 5 Speakers among 4 women presented various concepts related to Open Science to participants. The conference started at 8:00 and ended at 17:30. Several participants made positive comments about the event such as Florent Nday, a Biological student at University of Kinshasa who said: "This is my first time to hear about Open Science, it's a huge opportunity for us students from developing countries. Because we will have access to a wide range of knowledge easily."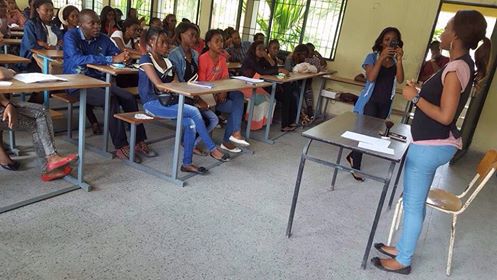 The social science researcher at Kinshasa's Institute of Social Science, Mr. Jiress Mbumba commented, "It's time for us Congolese researchers to promote Open Science in the  Democratic Republic of the Congo, we have an interest to share our researches, and findings with everyone to spur the development of science." The event ended with a dinner offered to all participants.
Society for Open Science and Biodiversity Conservation (SciAc)
The training workshop on Reproducibility in Science as a link between Open Data, Open Science and Open Education, was organized by SCiAC (Society for Open Science and Biodiversity Conservation) in collaboration with the Biology Department of the University of Costa Rica, ProCAT International, Abriendo Datos Costa Rica and CR Wildlife Foundation.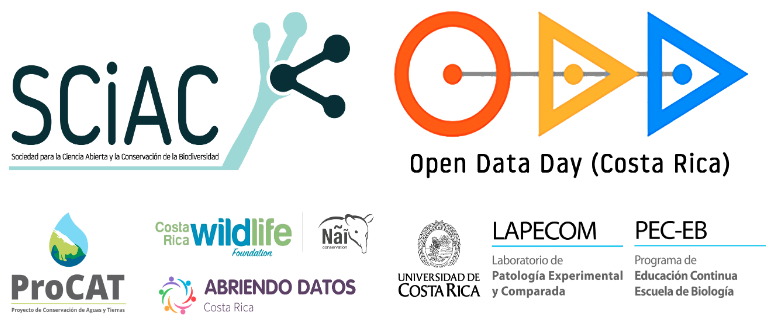 The workshop included general presentations on open ecosystems and data management plans during research projects, as well as training in the use of GitHub and R language for data release and data analysis code in a context of Open Science practices. The four speakers in the workshop were Diego Gómez Hoyos and Rocío Seisdedos from SCiAC, Susana Soto from Abriendo Datos Costa Rica and Ariel Mora from the University of Costa Rica. Fifteen people (66% women) from different provinces of Costa Rica (Puntarenas, Guanacaste, Heredia and San José) participated in the activity.
In Central America, especially in Costa Rica, considerable advances have been made regarding open data and open government issues. Our workshop has been one of the first efforts to offer researchers tools in order for open science and open education practices. This workshop has been inspired by the project Open Science MOOC and the "Panama Declaration for Open Science", led by Karisma Foundation and in which SCiAC took part.
From this experience we see a great potential and interest of researchers in knowing the tools with which they can share the elements of their research processes. We also recognize that open science practices could have a significant impact on the teaching of scientific practice. Finally, we identify the need to carry out these training activities as a tool that seeks to democratize access to and generation of knowledge in order to face the environmental, social and economic problems faced by our society.